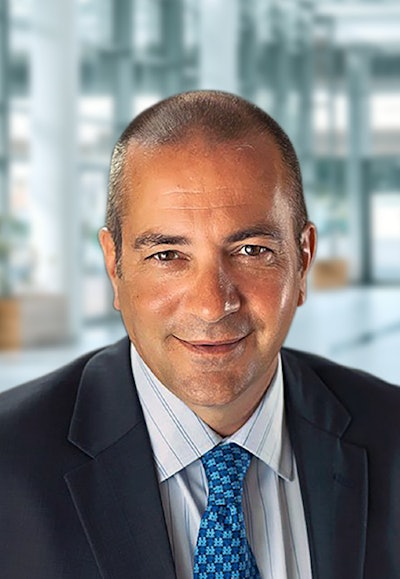 I hate to start another column with a line I'm sure you have heard throughout 2022. Still, after the triumphant return of PACK EXPO International in October, it bears repeating. Although our industry has been slowing down a bit from unprecedented highs the past couple of years, our members continue to tell us that they have never been busier, yet familiar challenges remain.
The supply chain continues to be an issue, and experts from Bloomberg to economic forecasters at our Executive Leadership Conference indicate that will be the case through at least the end of 2023. PMMI provided two Town Halls addressing the issue, one from the manufacturers' perspective and one offering a point of view from suppliers.
The workforce issue we have noted for years was reaching crisis levels has, unfortunately, come to fruition. This, coupled with record inflation, continues to challenge the packaging and processing industry and drive change. As we look back at 2022, I see our industry rising to these challenges, old and new.
As I mentioned, after four years, the industry came together in a big way at PACK EXPO International. As the largest packaging and processing event in 2022, the show attracted over 44,000 attendees, surpassing the 2018 event. Like PACK EXPO International, EXPO PACK México 2022 also returned after a four-year hiatus and provided nearly 19,000 attendees a place to meet and experience the best and newest packaging and processing technologies in the dynamic Latin American market.
Before those two one-of-a-kind events returned, PACK EXPO East in Philadelphia was the largest since its inception, serving as the premier packaging and processing event in the Northeast. Since producing world-class tradeshows is one of our most important jobs, in 2025, PMMI will launch PACK EXPO Southeast in Atlanta.
One of the most vital features at all of our shows is the engagement of students interested in our industry. At PACK EXPO International 2022, six PMMI Education Partner schools' students received scholarships at PACK gives Back, totaling $30,000, bringing the total amount of academic scholarships to over $200,000 from the PMMI Foundation in 2022 alone. Our first-ever PACK Challenge brought together some of the brightest high-school-aged students from six schools for a machine-building challenge. Following the competition, the machines were shipped back to the schools to use as a learning tool. With prizes in several categories, the top school won over $10,000 for these future leaders.
PMMI workforce initiatives included our usual array of training and certifications, with the PMMI U Skills fund helping to bridge skills gaps for both the current and future workforce. Pearson Packaging, JLS Automation, and R.A Jones are just a sampling of members who have taken advantage of this program to aid the next generation in learning about our industry, helping them train, and, in turn, ensuring a skilled future workforce for future hires. I can't urge you enough to take advantage of this program as PMMI matches your company's contribution to in-house training or supporting regional education programs of your choice.
Throughout the year, we were fortunate to get back together for essential networking and idea exchanges ranging from Top to Top and Vision 2030 to the Executive Leadership Conference with over 150 members from 90 member companies and our Annual Meeting with over 240 PMMI members from 140 member companies.
With our PMMI Roadshow, we brought PMMI members and CPG professionals together in St. Louis for a one-day event on addressing industry hot topics. We have done Roadshows in the past, but with Barry-Wehmiller as host and a tour of Anheuser-Busch, it was our most extensive roadshow ever. We followed that up with another event targeting emerging leaders in the current workforce: our first-ever PMMI Young Professionals Conference. This event convened entry to mid-level professionals with sessions on leadership, strategies for employee retention, and more.
In addition to providing tools and programs to address specific challenges facing our industry, we know the number one thing you want from PMMI is to connect you with customers. This year we launched PMMI 365, a campaign highlighting all of PMMI's resources like our industry-leading market research and trend reports, personalized customer research, and media brands—like Packaging World, ProFood World, and OEM—to connect members to the latest solutions, trends, and innovations year-round.
Finally, I kicked off 2022 talking about it, so ending the year with one more reminder about ProSource seems ideal. I am pleased to say that 90% of our members have completed their member profiles in the directory. Customers taking advantage of ProSource include industry heavyweights Conagra, Hasbro, J.M. Smucker, The Honest Company, Fresh Del Monte, Estee Lauder, Pfizer, Pepsi, Anheuser-Busch, GlaxoSmithKline, and Procter & Gamble.
Have a wonderful holiday season and all the best wishes for a healthy and prosperous 2023.
Companies in this article