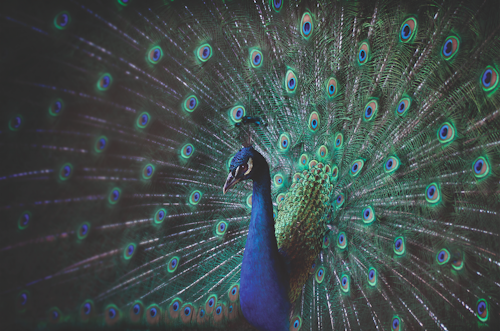 Which design aesthetics and characteristics play into a good-looking machine? When asked, OEMs struggle to provide specific examples, but they all agree that they just know when a machine is aesthetically pleasing.
A strong industrial design could include anything from the curvature of the corners on the machine to contrasting colors, corporate branding, and guard details. But how do OEMs balance their branding and design aesthetic with function, end users' branding requests, and increased demand for more hygienic, stainless steel equipment? 
Color enhances branding strategy
ADCO Manufacturing, a Sanger, Calif.-based manufacturer of end-of-line packaging automation, initiated a rebranding process six years ago, pushing the company to focus on its corporate branding and machine design.
"When you can tell that a certain company made a machine because it's easily identifiable through the consistent use of corporate brand identifiers and similar design attributes across models, that is a good-looking machine," says Scott Reed, vice president of marketing and sales for ADCO.
Reed has been an advocate for ADCO's brand refresh, including its corporate logo, signage, trade show properties, website, sales collateral, and more. He has made a continued effort to incorporate those new initiatives into the machinery itself.
"Prior to this year, we weren't necessarily following a specific formula or design language relative to our on-machine branding. Today, we are more methodical about how logos, corporate color-coded parts, and information plates are applied to our machines. Even our guard door handles are red and stamped with the ADCO logo," he says. "On some of the machines' enclosures, we are adding the logo and model designations in a much larger format. We are also implementing more brand coloring and pinstriping so that when a person is out in a factory, they can immediately recognize an ADCO machine, even if they aren't standing next to it."
To further push the color consistency through the whole machine, ADCO has started adding more color-coded components that indicate brand coloring, too.
"We had one of our robotic suppliers color-code its robot to match our company color, and now it is a strategy that we are exploring further," Reed says. "Some suppliers are trying to expand their customer base and are being more accommodating to the extent that they allow companies like us to put our branding on components we purchased."
PAC Machinery, San Rafael, Calif., also took a new design approach with one of its heat sealing machines to create a new design and color language.
"As a starting point, we looked at some of the things that Apple has done in terms of product design with its phones and laptops," says Greg Berguig, PAC's vice president of sales and marketing. "We created our own design language to establish a consistent aesthetic and help guide our designs. We manufacture a broad range of products and we want all of them to eventually have a consistent look and feel. Depending on the product, we achieve this cohesion with accent colors, curves in the sheet metal, or plastic coverings."
Lighting the way
Aside from a company's logo, color can be one of the most effective branding tools when it comes to machine design. Brewerton, N.Y. based Schneider Packaging Equipment is taking this approach one step further. Intelligent Illumination™, Schneider's patent-pending technology, was born out of its continuous development of technologies that enhance and improve the end user's experience.
When the Schneider team came up with its concept, it knew the system would not only improve the aesthetics of its bottom-loading Everest machines, but that it would ultimately also improve OEE and productivity.
The OEM's new technology emulates a stack light by illuminating the problem areas of the machine, allowing machine operators to receive visual cues for potential issues like low product levels, a low case magazine level, product jams, and tripped safety circuits to name a few.
"Stack lights and HMIs serve a purpose, but when the stack light goes off, operators don't necessarily know what issue has arisen or in what general area of the machine it has occurred in," says Rick Schneider, president. "End user's plants encompass large production lines. If operators are on one side of the machine when they recognize a fault, and have to get to the other where the HMI is located, they have wasted precious production time. If operators can visually see the fault area, they can proactively prepare themselves to take care of the fault."
When the machine is running in production, the entire system is illuminated in "Schneider Blue."  If a fault occurs, sections of the system will change color in the specific area where the issue arises. While the technology improves OEE for Schneider's end users, it also doubles as a new design aesthetic for the OEM.
"The team at Schneider has put an immense amount of attention to detail in this machine," says Peter Squires, executive vice president. "The reason we chose blue for the constant color is because it is a soothing color. When the doors are opened, white task lighting floods the machine so operators can easily see. As the machine comes online, it flashes green to represent the startup delay most machines have. If there is a product jam stopping production, that section of the machine will flash red."
An additional goal Schneider had in the design of the bottom loading case packer was to achieve a more hygienic design that customers are demanding.
"All of the electrical panels and components are on top of the machine so it's above the product line," Schneider says. "This keeps the electrical panels clean and protected, and lessens the chance of damaging any components while sanitizing the machine."
Striking a balance between hygienic and aesthetic design
For OEMs on the processing side, flexibility and creativity in machine design may be hindered by the need for washdown-safe and hygienic equipment. Packaging OEMs have comparatively fewer restrictions on how they apply graphics and branding and the kinds of metal they use.
Kollmorgen, a German motion control solutions supplier, designs and manufactures its hygienic motors for its OEM customers to help them achieve sleek-looking and sanitary equipment.
"We see most of our customers' designs, and when we partner with them, we help them make the machine better by enhancing the branding," says Bill Sutton, Kollmorgen's market development manager. "One of our OEM customers created an open design for one of its machines, making it easier to clean, which is a great example of a strong machine design that includes electronic components in a washdown environment."
Kollmorgen uses laser annealing to brand its hygienic motors because it does not affect the surface finish of the product.
"There are tradeoffs with any branding and marking technology that you use when branding equipment," Sutton says. "Some marking technologies affect the surface finish. You have to be very careful to limit the amount of carbon that is brought to the surface because labels can corrode off, and then you have a sanitation problem."
Sutton says OEMs can also use this technique as opposed to applying sticker-based labeling, which may allow pathogens and bacteria to build up. These kinds of labels can also come off of the machine during washdowns. 
Schmalz, a German supplier of vacuum automation, handling, and clamping technology, color-codes its suction cups depending on the application or industry the component is being used in. For example, Schmalz colors suction cups green for packaging applications. But recently, the supplier has taken a couple of requests from both OEMs and end users to customize the suction cup colors to fit corporate branding initiatives.
"Both OEMs and end users are trying to achieve a very uniform look and feel for their corporate brand as well as their factory, and that's understandable," says Bill Oliver, vice president of sales and marketing. "One of our OEM customers didn't standardize on one supplier to source suction cup components. So, they ended up with three or four different colored suction cups on their machine, and it didn't look very good. I suggested that they homogenize the look with their red corporate color across all of the suction cup componentry."
Oliver says he only expects the demand for custom-colored components and other customization requests to increase throughout the next couple of years as more OEMs and end users focus on a cohesive brand identity and image.
"If an end user sources a piece of capital equipment, they don't want it to look like it was just bolted together from a bunch of different suppliers. They want it to look like a well-thought-out, cohesive machine," Oliver says. "We will see lot more OEMs keying in on that. Having a cohesive-looking machine is a differentiator, and it instills a certain sense of confidence on both the OEM and end-user side."
Meeting end user demands for custom branding
Builders are also handling end-user requests for a machine to reflect the end user's corporate branding strategy, rather than the OEM's.
Most OEMs said they will make custom-branded equipment for end users at an added expense. But some vow to maintain a healthy balance between their own branding and the end user's.
"We do not make custom-branded or private-label equipment for end users at this point," ADCO's Reed says. "We have certainly applied custom colors, powder coats, and used materials to match their corporate requirements, but we haven't branded the machines with the end user's logo in recent history."
Look outside of your own four walls
Along with the uptick in demand for stainless steel equipment, another trend that OEMs are keeping an eye on is leveraging outside industrial designers or strategy firms as opposed to handling the design in-house.
"I am starting to see more OEMs seek opportunities with third-party designers to improve their branding message through color and design, and we are exploring those types of opportunities, as well," Reed says. "Those outside companies, experts in the field of emotional connection and creating brand identity, are able to provide much better feedback to OEMs about how to enhance branding and machine design."
Berguig agrees with Reed and says that PAC Machinery is currently tapping into third-party industrial design consultants to modernize its equipment.
Reed adds that third-party industrial design firms provide fresh ideas to reinforce branding and design messages that can help OEMs differentiate themselves in packaging machinery's competitive landscape.
"We are machine builders, we aren't all industrial design and branding experts," Reed says. "It's important for us to make sure that our equipment stands out and that our customers recognize it on their factory floors or in the marketplace. There is digital marketing, print marketing, and many other forms of advertising that OEMs partake in. But there is also value in plant floor marketing through our equipment that can help us maximize the potential for top-of-mind awareness."