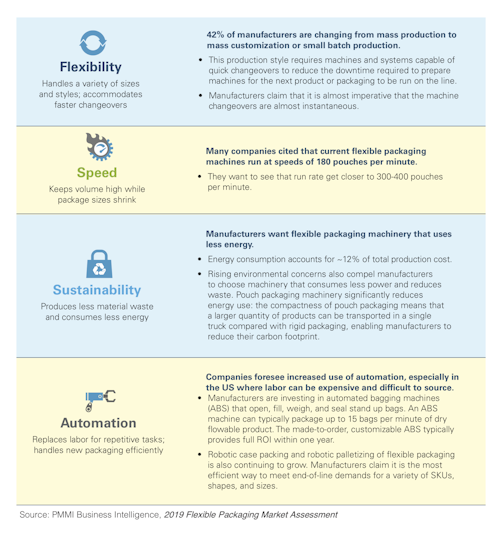 According to the "2019 Flexible Packaging Market Assessment" by PMMI Business Intelligence, manufacturers want highly functional, productive packaging equipment that is flexible, fast, and automated, while also promoting sustainability. Reducing energy and labor costs is also top of mind when new machinery is being evaluated. Here are the four main needs:
Flexibility
Speed
Sustainability
Automation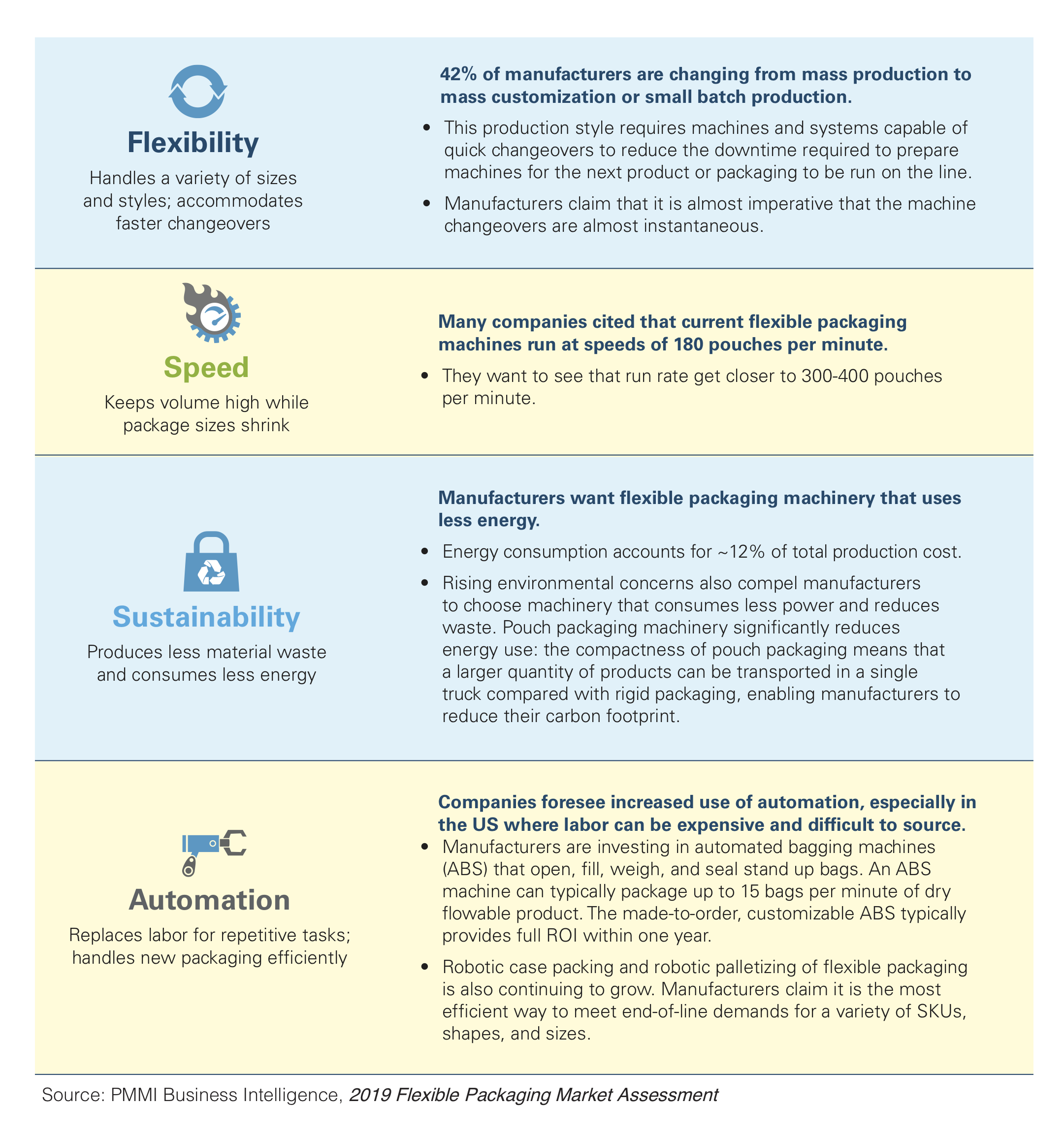 Download the free Executive Summary of this report, or, PMMI Members can download the entire report
here
.
Source: PMMI Business Intelligence, 2019 Flexible Packaging Market Assessment.
Learn more about flexible packaging solutions and machinery at PACK EXPO Las Vegas, September 23-25.