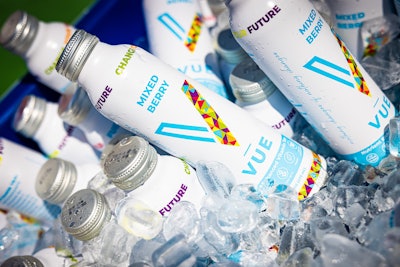 For the third year in a row, Silgan Closures has awarded two lucky startups with a bounty of caps—up to 500,000 stock closures, to be exact—in its 2021 Free Closures for Year Contest. The contest first launched in 2019 as a way to promote Silgan's stock closure program while giving fledgling brands a hand-up with their ventures. Along with the closures, the winners also receive consumer insights on their products from Datassential Scores.
The first winner is PRO.J, a functional beverage that combines protein with orange juice. PRO.J was developed by Dr. Nathan Feldman and Daniel Schapiro, founders EB Performance, along with partner Steve Rittmanic, as a premium beverage hybrid that integrates the best qualities of traditional protein/meal replacement, bottled orange juice, and natural refreshment drinks.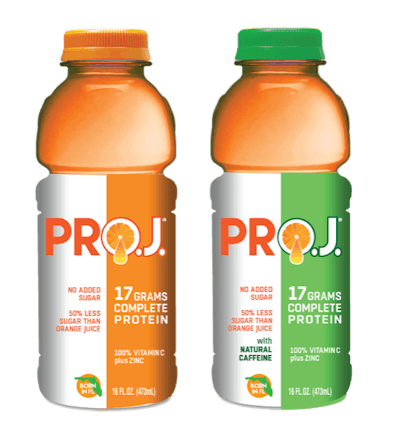 Scheduled to launch in early in 2022 in select Florida retailers as well as on Amazon and on the brand's website, PRO.J is packaged in a shelf-stable, 16-oz PET bottle from Amcor. Topping the bottle is a Silgan 38 VSI hot-fill closure.
Research from Datassential Scores on the brand indicates that PRO.J is unique enough to really differentiate itself. According to the report, millennials and foodies gave it a high purchase intent score.
---
>
The second winner is VUE Vitamin Tea, created by Mike Luehrsen, Gordie Gronkowski, and Riley Didion. The partners' goal in formulating VUE was to create the healthiest, cleanest beverage in the marketplace, packaged in the best container for the environment, and tied to a foundation that gives back to the community. VUE Vitamin Teas are packed with antioxidants and are combined with specific vitamins and minerals to boost mental clarity and overall health.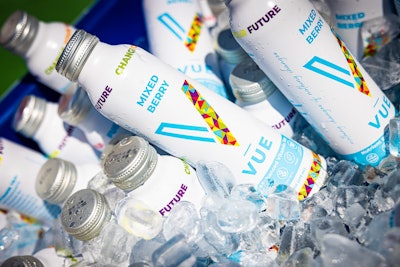 The product is hot-fill processed to maintain ingredient integrity and is packaged in a 59-dia, 20-oz Pacific Round aluminum bottle from Trivium, chosen by the VUE team because of its recyclability and reusability. Silgan, the only company in North America to manufacture closures for these containers, will supply VUE's signature multicolor, confetti-print caps, which represent the different shapes, sizes, and colors of their target market. The cap style is Silgan's 38 TZS aluminum ROPP closure.
VUE is currently sold in four-packs at Boston area retailers and on the brand's website. Datassential Scores reports that VUE was rated as a top performer for draw, showing stronger purchase intent with men, millennials, families with kids, and foodies.
Silgan is accepting entries until March 31, 2022 for its 2022 FCFY contest. Visit the contest website to "throw your cap in the ring."
Companies in this article