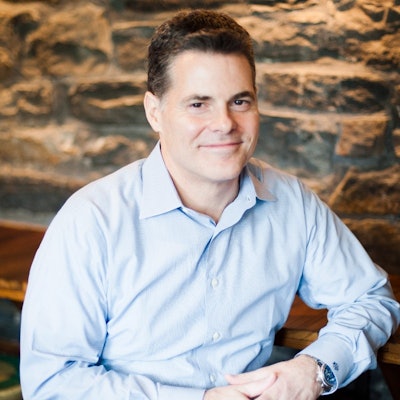 Hey there, my fellow marketers and salespeople in the OEM PMMI packaging machinery industry! Let's talk about the PACK EXPO show and how you can make this the best year yet.
Trade shows, to me, illustrate the importance of leadership, preparation, and decision-making in achieving success. They also highlight the consequences of poor planning and decision-making. When done correctly, planning simplifies your route to success. When done incorrectly, the message to your ideal clients becomes complicated, and they seek out other options.
Regarding trade show success, it's no surprise that we must set clear goals and develop a plan for achieving them. This means identifying our target audience, researching their pain points and needs, and developing a strategy for how we will approach them. While these methods are tried and true, it's time to revolutionize the approach.
Let's start with your unique sales experience (USX). Many might think that's their elevator pitch. Nope! A USX is a mindset about the unique sales experience you want to provide. You only have a short amount of time to create an experience, whether it's a call to a prospect prior to the show to set an appointment or interacting with a prospect at the show. A powerful USX is designed to do just that. Think about the value you create, the technology you'll use, the questions you'll ask, and each touchpoint—pre, during, and post show—then craft your approach for each. Some salespeople fail to plan and find themselves unprepared and inadvertently complicate the sales process. You want to be a sales simplifier at every interaction that stands out.
Your USX = Value Creation + Tech Amplification + PMMI Selling Tools
Examples:
Value Creation: Put the way you simplify the packaging process into a graphic and become a thought leader.
Tech Amplification: Send a LinkedIn video to a buyer inviting them to meet with you at the show while in front of your exhibit. Include a Calendly link to easily set a time with them.
PMMI Selling Tools: Use the Pain Indicator Questions Process to create powerful questions. PI questions are specifically designed to reveal your ideal client's need for your solution. Ex: If your solution requires less training and can be managed with an entry level employee, your question might sound like, "What are you currently doing to lower hourly costs?" Or "What level of turnover are you seeing?"
Remember, trade show attendees want to work with simplifiers that are prepared to guide and coach them to greater results, not product pitchers.
But don't stop there. Once you have their attention, it's time to engage them in conversation. Ask questions that get them thinking and talking about their needs. For example, start with getting to know them and where they're from, then transition into questions about the top three initiatives they have for their plant and how they intend to get there. This will not only give you valuable information about their needs, but it will also show them that you are genuinely interested in helping them achieve their goals.
A mistake exhibitors often make is not following up with leads after the trade show. This is where your prospecting plan comes in. Develop a plan for how you will follow up with leads and continue the conversation using your USX yet again. This could include sending a personalized video email with Vidyard so you can see when they watched it. The key is to stay top of mind and continue to show them your interest and thought leadership in a way that they will talk about with their co-workers.
In summary, trade shows can be a powerful tool for increasing sales, but only if we approach them with a plan and a strategy. Develop clear goals, craft a powerful USX, ask engaging questions, and follow up with leads after the show. By doing these things, you will skyrocket your trade show sales results and leave the event with a pocket full of qualified leads.
Finally, keep this quote from Maya Angelou in mind. "People will forget what you said, people will forget what you did, but people will never forget how you made them feel."
Let's go out there, use your USX, and make it happen!
Matthew Neuberger, founder of Neuberger & Company, is a renowned speaker, Sandler Trainer, and thought leader. With offices in Maryland and Arizona, he integrates emerging technology and AI with sales, leadership, and negotiations to simplify and amplify growth for his clients. He is the architect of the Packaging & Processing Equipment Selling in Today's Market course, which is part of the PMMI Certified Technical Sales Professional Program, a recognized standard for technical sales training in the packaging industry.
Learn more and register for the Certified Sales Professional Program here: oemgo.to/ctsp2023