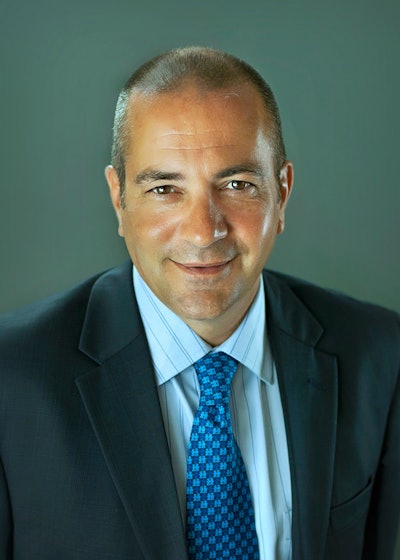 As 2023 swiftly comes to a close, there is a lot to reflect back on PMMI's 90th year as the Association for Packaging and Processing Technologies. It was a year of milestones and significant achievements under the stewardship of our first Chairwoman of PMMI, Patty Andersen, Delkor Systems. Before we move into 2024, let's go inside the numbers and take one last look at 2023:
1 new trade show announced, PACK EXPO Southeast 2025 in Atlanta, targeting the manufacturing-rich southern U.S.
2 coauthored Sustainability reports from PMMI Business Intelligence in a year when PMMI stepped up its focus on Sustainability with the debut of PACK EXPO Las Vegas' Sustainability Central Exhibit.
2nd annual Young Professionals Conference brought emerging leaders together to network and learn.
3 newly launched PMMI Media Group events: Packaging Robotics Live and Local, PACKEvolution Latin America, and the Packaging Recycling Summit.
4 PMMI Max Member workgroups convened at the PMMI Roadshow in Chicago.
5 OpX Leadership Network Work Products released in 2022-2023, including the latest Best Practice Transitioning Flexible Materials.
6 PMMI now provides management services for 6 Associations with the addition of the International Society of Beverage Technologists.
10 winners of the sixth annual On the Rise Awards were recognized as young professionals demonstrating leadership potential in packaging and processing.
19 new reports, white papers, and quickie surveys from PMMI Business Intelligence.
27 Summer camps sponsored by the PMMI Foundation.
37 new Fall member companies welcomed at the 2023 Annual Meeting.
48 episodes of unPACKed with PMMI were released this year, with another nine expected before 2023 comes to a close.
47 new Spring members were welcomed at PMMI's Executive Leadership Conference spring Board Meeting.
90th Anniversary that PMMI celebrated in 2023.
100 percent increase in website traffic to ProSource.org, PMMI's official member directory, in the past year, with visits from leading CPG brands such as Cargill, Coca-Cola, and Perdue Farms.
B155.1-2023, the number of the updated ANSI/PMMI Standard for Packaging and Processing Machinery Safety.
165 Industry professionals at the largest PMMI Roadshow to date held in Chicago.
167 members from 100 member companies who attended the Executive Leadership Conference in San Antonio.
261 member executives from 131 member companies who attended the 2023 Annual Meeting in Atlanta.
510 students ages 11-17 who attended PMMI Foundation-sponsored camps.
700 Exhibitors at EXPO PACK Guadalajara, making it our largest EXPO PACK Guadalajara to date.
750+ attended the Packaging and Processing Women's Leadership Network Breakfast at PACK EXPO Las Vegas with keynote speaker Manjit Minhas.
1,026 total PMMI members, the first time membership has exceeded 1,000 members.
2,300 exhibitors at PACK EXPO LAS VEGAS.
6,564 downloads of 2023 episodes of unPACKed with PMMI as of Oct. 24.
15,000 square meters of exhibit space at the largest ever EXPO PACK Guadalajara.
16,000 packaging and processing buyers at EXPO PACK Guadalajara.
$30,000 was raised for the Tunnel to Towers Foundation, an organization dedicated to helping the nation's first responders, military heroes, injured veterans, homeless veterans, and their families.
32,000 attendees at PACK EXPO Las Vegas – a new record for attendees at a PACK EXPO Las Vegas.
$40,000 was raised for the PMMI Foundation by the PMMI Foundation Golf Tournament.
$50,000 grant awarded to Whole & Free Foods LLC at the Emerging Brands Summit at PACK EXPO Las Vegas.
$200,000 in educational scholarships to students pursuing careers in packaging and processing granted by the PMMI Foundation.
$600,000 in matching funds this year via the PMMU Skills fund to support the current and future workforce.
1,000,000 sq ft of exhibits at PACK EXPO Las Vegas, making it the largest PACK EXPO Las Vegas to date.
Companies in this article