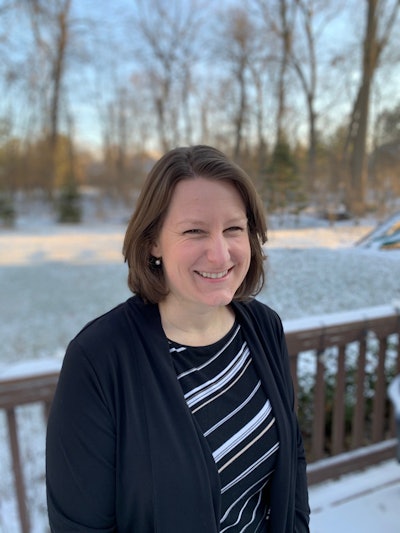 Tell us about your background and how you got into the packaging industry.
I am a chemical engineer by degree, but ever since my first job over 20 years ago, I have been working in the manufacturing industry that packaged specialty products. My first role was in a pharmaceutical facility that filled aseptic vials of injectable medicines. My second company manufactured nutritional products for retail consumers and hospitals. At T. Marzetti, we manufacture dressing and sauces, specialty breads, croutons, and pasta. In these three companies, I held nine different roles that included plant engineering, quality engineering, project management, operational excellence, and technical leadership. In each one of these various positions, it was critical to deliver high quality product. The packaging and packaging equipment were mission critical in making that happen.
What is the most rewarding part of your job today?
It is a privilege to work in a company that is growing, re-investing in the business, and delivering innovative products to meet changing market needs. I enjoy the fast pace of consumer product manufacturing, but more specifically, I enjoy problem solving and driving positive change. The most rewarding part of my job today is seeing projects, that start as an idea on paper, become a reality.
What are some of the challenges that you have faced as a woman in a male-dominated industry?
When I was just starting out as a woman in the industry, it honestly felt a bit lonely. I didn't have much in common with my male peers or managers. Over time, though, I was able to build a network of male and female counterparts, and the entire packaging industry started to feel smaller and familiar.
I have encountered some awkward moments, though. Some people I met for the first time have shown a bias or made incorrect assumptions about me and my role in the organization. At networking events, people assumed it was my husband who was in the industry, and that I was his spouse/guest vs. the other way around. In sales calls, vendors have not realized that I was the decision maker in the meeting until one of my employees deferred to me for direction.
My advice is for companies in the packaging industry to educate their employees about unconscious bias, so that their employees become more aware, and avoid similar assumptions or mistakes.
What are the unique opportunities for women in this industry?
I think it is important for women (and men) to authentically bring their unique ideas and skills to the industry, to add diversity of thought and experience to projects and job positions. Often the best ideas are not the first or the loudest ideas shared, but the ones that offer a relevant but unique and thoughtful perspective.
What do you think are some of the key factors that have contributed to your success in the industry?
I have been blessed to have been given several opportunities that have leveraged my technical background, but really stretched me out of my comfort zone as it relates to people management and strategy development. A key factor for me was being open to new opportunities as they came up. Several of the roles I held didn't exist before I took them. I am also a "forever student," hungry to learn more from the people around me. Technology is constantly improving in the packaging industry, so there is always something new to learn.
What has been the most important skill you've developed as you advanced your career?
Business acumen and communication skills have been the most important, and they go hand in hand. Being a "technical person," I find it very easy to get lost in the details. It is important for people in this industry to be able to understand the business implications of a design or project. It is also important to be able to distill down the details to what is relevant to decision making.
What can the industry do better to support women and increase the number of women in leadership positions?
There was a period of time in my career where I was doing international travel often, and was away from home 50-60% of the month. This was when my three children were young, all under the age of 6. It was the most difficult time of my career so far, but it was also the most fruitful.
I think the industry needs to not make any presumptions about what a woman can or cannot do based on age, family situation, or otherwise. Provide the opportunities and allow them to rise to the occasion.
Has there been a woman in your life who has inspired or mentored you? Who was she and what did you learn from her?
There was an executive female leader, that was a role model and mentor for me early in my career. She held roles such as divisional vice president of supply chain, and vice president of corporate engineering, quality and regulatory. I admired her intelligence and wisdom as she made decisions and set strategy. She set aside time to meet with me, but more importantly had an open door policy for me to stop in whenever I needed advice.
The one piece of advice I'll never forget was to not be afraid to ask for help. Asking for help is not a sign of weakness or inadequacy, it is a sign of being keenly situationally aware of circumstances and limitations. Working in this industry requires partnership and reliance on others, and it was good for me to learn this early in my career.
What advice would you give to young women who are considering a career in packaging?
Show up. Be ambitious. Take chances. It's an exciting time to be in the packaging industry because of the need for continuing innovation. We need diverse minds to innovate, collaborate and develop solutions for products that are needed for generations to come.