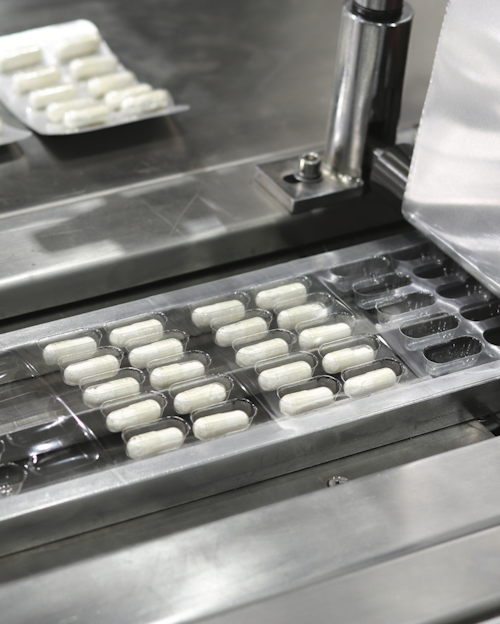 ...improve upon. There are also more specific areas of unmet needs.
Respondents to the "2019 Flexible Packaging Market Assessment" by PMMI Business Intelligence are looking for solutions to specific challenges such as cameras that can read colors, and a low acid fill process that meets FDA approval but does not require heating/cooking after filling.
The report mentions one food manufacturer that makes salad kits and has a manual process of inserting salad dressing packets into the bagged salad mix before it can be sealed. The company has not been able to find an equipment provider that can automate this process and would also like to use an automated bagging and insertion machine for other products (e.g., frozen bread with a glaze packet).
Another unmet need spotlights a coffee manufacturer who states that not many flexible packaging machinery providers are able to adequately explain the total cost of ownership (TCO) for a machine over its lifespan. Since TCO is used to justify new machinery purchases to executives, equipment providers need to answer questions such as:
How many people are needed to staff this machine?
What is logistics flow?
Reducing headcount is a big objective to this company, and the equipment provider must justify the investment by providing TCO documentation.
SUGGESTIONS TO DRIVE PURCHASES
Three factors would motivate a company to purchase new equipment:
Flexibility
Almost 60% of respondents claimed that if equipment providers could demonstrate that their machines are flexible enough to handle different pouch sizes and materials at their current speed of production for flexible packaging, it would be a significant factor to get them to purchase new equipment.
Smaller Footprint
Nearly 20% of respondents want to have flexible packaging machines that take up less space in the plant in order to add new machines. They need machinery that can be configured to their existing space, or is simply smaller in size so that they can fit more into the plant.
Easier to Use
Another 20% of respondents would like to see flexible packaging machines that are easier to thread so as to avoid excessive material waste. Ease of maintenance/changeover to monitoring/recording reject rates were other areas mentioned by respondents.
One food company suggested that equipment manufacturers offer a free, real-world trial of equipment for 6 weeks prior to purchase decision using a demo model (not fully configured for the customer) so that the customer can "test drive" the machine.
Download the free Executive Summary of this report or, PMMI Members can download the entire report here.
Source: PMMI Business Intelligence, 2019 Flexible Packaging Market Assessment.
Learn more about flexible packaging solutions and machinery at PACK EXPO Las Vegas, September 23-25.
Interested in TCO? OpX offers free tools which can be downloaded here.