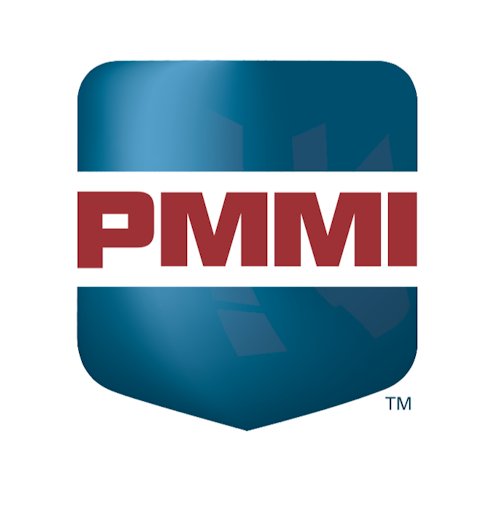 Association News appears in every issue of OEM Magazine. This section serves as an update for all PMMI members on educational initiatives, marketing, tradeshow news and other PMMI member happenings for the quarter. If you would like to subscribe to OEM magazine, visit: Subscribe to OEM For more information on becoming a PMMI Member, visit: PMMI
Register Now for Automation World Conference & Expo
Registration is open for the re-branded Automation World Conference & Expo (May 14-15; Chicago Marriott O'Hare), produced by PMMI Media Group, a division of PMMI, The Association for Packaging and Processing Technologies.
Now in its ninth year, the event serves as the premier peer-to-peer educational and networking event for industrial automation professionals in the process industries, discrete manufacturing and packaging. The conference program, overseen by David Greenfield, Automation World's chief editor and director of content, includes industry expert-led general sessions, in-depth Technology Workshops and tabletop exhibits.
Formerly known as The Automation Conference & Expo, the name change leverages the trust and recognition earned by Automation World, a PMMI Media Group publication
"With the Automation World team steering the conference and expo's direction for the past several years, the natural progression was a formal integration of our well-known and respected publication into the event's brand," said Automation World publisher Kurt Belisle.
Designed for automation professionals across all industries, the Automation World Conference & Expo features a diverse educational program for technology end users with the following job areas of responsibility:
Automation and control engineers

Operations and engineering management

Manufacturing systems/IT and networking professionals

Packaging engineers industrial systems and machinery designers

Purchasers of equipment for OEMs and discrete manufacturers, as well as processing and packaging operations systems integrators

Software development engineers for the discrete and process production industries
Some highlights of this year's program include:
Real world experiences preparing for the Industrial Internet of Things/Industry 4.0

OpX Leadership Network insights into manufacturer and OEM best practices

Subaru's use of automation software to drive industry-record turnaround times
A look inside Johnson & Johnson's predictive maintenance journey
Technology workshops with Inductive Automation, Lapp, Siemens and more.
Information about exhibiting, sponsoring or presenting is available at AutomationWorldConference.com or by contacting Kurt Belisle at 815-549-1034.
At the conclusion of the Automation World Conference and EXPO, join PMMI partner OMAC on May 16, also at the Chicago Marriott Hotel, for a full day of hands-on PackML training with experts from B&R Automation, Bosch-Rexroth, Rockwell Automation and Siemens. The small-class style training will include basic and advanced PackML coding and programming sessions.
Basic Training and Programming
• History and development of PackML 

• PackML benefits 

• Understanding and applying the PackML State Model 

• Basic coding and programming with a PackML Library 

• Using PackTags 

• Introduction to using OPC-UA and PackML together
Advanced Coding and Programming Training
• Best practices for identifying modes and states for your application 

• PackML coding and programming best practices 

• PackML module development, code reuse 

• Guided advanced coding and programming practice 

• Guided advanced practice using PackTags 

• Practical experience using OPC-UA and PackML together
For more information and to register visit:oemgo.to/omacevent
NETWORKING EVENTS
Plan to attend the Awards Reception at ProFood Tech
Join ProFood Worldmagazine, at ProFood Tech, for a complementary reception as we celebrate the recipients of the Sustainability Excellence in Manufacturing Awards and Manufacturing Innovation Awards. Network with these award-winning food and beverage companies that seek to go beyond environmental compliance and lead the industry via innovative processing and packaging projects. The reception will take place Wednesday, March 27th from 4 – 5 p.m. at booth 1500. We look forward to seeing you there!
Registration Open for Executive Leadership Conference
Jumpstart your 2019 by registering for PMMI's Executive Leadership Conference (April 27-30; Palm Springs, California). This must-attend event features impactful education that will help you navigate the latest industry trends and take your business strategy to the next level. Hear from speakers including CEO Daymond John, Commander of the USS Cole Kirk Lippold (ret.), leadership expert Dr. Lance Secretan and Vistage's Chief Research Officer Joe Galvin, who will be sharing their insights and experiences at this year's meeting. Find out more at: pmmi.org/elc
PMMIU 
Great Customer Service Makes Great Companies
Join PMMI U at Polypack in Tampa, Florida on April 23-24, 2019 for Fundamentals of Field Service. This unique workshop provides interactive training for field service technicians to teach them the non-technical knowledge and skill needed to be a great technician. Attendees will learn about:
Communicating with different levels of your customer's organization

Customer service and relations

The importance of documenting service calls

Troubleshooting and new technology
New technicians, assemblers and engineers going out on a service call or technicians who could benefit from a refresher should register for this workshop.
Can't make this date? Upcoming PMMI U training in 2019 includes:
Fundamentals of Field Service 
June 25-26; Delkor; Minneapolis

Sept. 23-24; PACK EXPO Las Vegas
Certified Trainer Workshops
May 1-2, PMMI Office, Reston, Virginia

June 19-20, Septimatech, Waterloo, Ontario

Sept. 23-24, PACK EXPO Las Vegas
Risk Assessment Workshop
Sept. 22-23, PACK EXPO Las Vegas
For information on registration or on hosting a customized workshop at your facility please contact Marco Paulina, workforce development assistant, at mpaulina@pmmi.org or call 571-612-3204.
For more information, visit: oemgo.to/pmmiu
GET GLOBAL IN 2019  
The global packaging and processing machinery market offers endless opportunities for OEMs willing to invest in international markets. PMMI offers exclusive programs such as the Trade Show Assistance program, the ExportEXPERTS program, and the Directory of Agents to ensure that our members are ready for every trade show. 
PMMI will host promotional booths and pavilions at these upcoming trade shows:
EXPO PACK Guadalajara(June 11–13; Guadalajara, Jalisco, Mexico)
Download the Mexico Packaging Machinery Market Assessment 2018and watch the webinar replay.
Coming Soon! Mexico Packaging Machinery Market Assessment 2019 Update and accompanying webinar.
ProPak Asia (June 12–15; Bangkok)
Download the Packaging Trends in the Asia Pacific Region report. 
Coming Soon! 2019 Thailand Packaging Machinery Market Assessmentreport and accompanying webinar.
ProPak China (June 19–21; Shanghai)
Coming Soon! 2019 China Packaging Machinery Market Assessment report and accompanying webinar.
Fispal Tecnologia (June 25–28; São Paulo)
Download the Brazil Packaging Machinery Market Assessment 2018 and read the Global Marketing Trends: Spotlight on Brazil.
Envase Argentina (Sept. 10–13; Buenos Aires, Argentina)
Complementary services available in the PMMI Pavilion including export counseling, on-site interpreters and private meeting rooms.
Gulfood Manufacturing (Oct. 29–31; Dubai, UAE)
Coming Soon! 2019Middle East Packaging Machinery Market Assessment report.
Andina Pack (Nov. 19–22; Bogota, Colombia)
Download the Colombia Packaging Machinery Market Assessment 2017 and the Colombia Infographic 2017. 
Be sure to take advantage of complementary services available in the PMMI Pavilions at these shows, including (but not limited to) export counseling, market information, on-site interpreters, private meeting rooms, a business lounge and free Wi-Fi. 
Direct questions about these upcoming international tradeshows to Paige Jarvi, global marketing coordinator, PMMI at pjarvi@pmmi.org.
MEMBER NEWS
JLS Names Regional Sales Manager for Central U.S. Region
JLS Automation named John Hofer as regional sales manager, Central Region for the U.S. and Canada. He will report to Michael Newcome, director of sales, Central U.S. and Canada.
Hofer has experience as a technical product manager in the packaging industry and will support sales for the midwestern U.S. and Canada. Previously, Hofer held several roles during his 13 years with Multivac, including field service manager and automation technical product manager, where he created custom automated packaging solutions. Before Multivac, Hofer held several positions across different divisions at Barry-Wehmiller Companies, including sr. project engineer, retrofit and rebuild sales and customer service.
LasX Welcomes Ryan Falch as its New President
As the new President of LasX, Falch plans to focus and scale the company through operational excellence. 
"Our company has spent the last 20 years building an amazing technology platform with robust engineering and automation capabilities. We will shift the core of our business from custom engineering and short run manufacturing to better defined platforms that include both equipment products and contract manufacturing solutions," Falch says. 
A focus for Falch will be on cultivating a strong company culture and vision. 
"It is extremely important the direction of our company is communicated on a level that allows every employee to feel part of something bigger than themselves and their role is strategically important to the growth and performance of our company."
Uhlmann Packaging Systems Appoints Chris Gilmor to Lead Sales in Eastern Canada
Uhlmann Packaging Systems, LP named Chris Gilmor the regional sales manager for eastern Canada. From his Toronto-area office, Gilmor will oversee and direct all healthcare packaging market commercial activity in the provinces of Saskatchewan, Manitoba, Ontario, Quebec, New Brunswick, Nova Scotia, Prince Edward Island and Newfoundland and Labrador.
Gilmor has more than 17 years of technical sales and business development experience in the healthcare packaging market with more than 10 years in the healthcare packaging machinery space.
Bosch Rexroth Expands its Capabilities on the West Coast
Bosch Rexroth initiated the next phase of its growing west coast presence through the re-opening of its Pleasanton, Calif., facility. First established in the late 90's, what formerly served as a small sales office is now a much larger mixed-use facility that contains not just offices, but engineering, training rooms and conference areas. A stand-out feature is the new warehouse and prototype shop the will be used to develop, build and test proof-of-concept solutions with customers. This space will allow the company to expand its capabilities in key markets such as the growing aerospace, semiconductor, and electric vehicle markets.
 
QC Conveyors Names Charlie Brown Vice President Of Sales
QC Conveyors welcomes Charlie Brown as the company's new vice president of sales. Brown brings more than 25 years of experience in the industrial automation industry. He will be responsible for leading the company's expansion into new markets and territories while maintaining the company's excellent revenue growth.
Brown comes to QC Conveyors from Numatic Engineering in Sun Valley, Calif. where he served as vice president of sales and business development. He has extensive experience with QC Conveyors' products, as Numatic Engineering is a QC Conveyors channel partner. Brown studied mechanical engineering at Northeastern University and was in engineering management before making the transition to sales leadership.