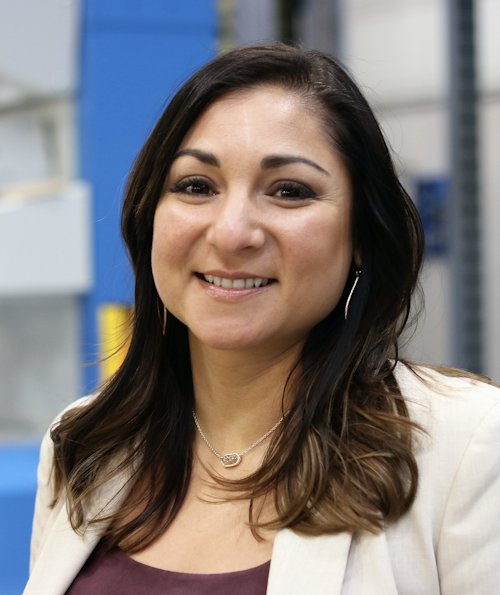 Eight years ago, Jackie Sessler was working in commercial and residential real estate as a sales person and marketer in Kansas City, MO., when she was recruited by Beumer Group, a German end-of-line equipment manufacturer. Now, Sessler is the company's North American marketing director, and while she hadn't considered joining the packaging industry before Beumer, she says the company's family atmosphere is what attracted her. Sessler started her career with Beumer as marketing manager and sales administrator and has risen through the ranks to manage the OEM's full equipment portfolio. As she navigates the industry and her role on PMMI's Emerging Leaders Committee, Sessler hopes to position Beumer at the forefront of its industry while also shining in the digital space. 
OEM: What is something that surprised you about the packaging industry? 
The industry truly feels like a community with the consistent knowledge sharing of business intelligence, issues and lessons learned. What surprised me the most was how great of a job the industry does of adjusting to equipment and consumer trends and demands. Machine builders and manufacturers have had to adopt so much flexibility to meet consumer priorities because demands seem to come and change much faster in this industry, compared to others.
OEM: As you were moving up in the ranks at Beumer, what set you apart and ultimately landed you the marketing director position?
I think it was always the willingness to take more on and the dedication to my job. It has also been part of my own personal growth and development to test those limits. I have taken on a lot of projects throughout the years that have shown great results. A big project for me and our marketing team is creating a marketing process that fits the North American market models across all of our business segments. They each hold their own unique set of challenges and this requires continuous development. We now feel that we  have a pretty good unified process with the sales team that works well for our organization. We have also  created and refined some processes on how we manage our market research, target our audience and effectively market ourselves. We have a very motivated group of individuals that are agile in trying new approaches and technologies and ultimately this is what will make us effective in or markets as we continue to test various methods. 
OEM: As someone in marketing, do you use social media to grow Beumer's reputation and sales? 
Yes, over the last four years, our focus on digital activities has been heightened on a global level. With a tremendous growth in social media and social networking, we had to adjust our approach in order to get our offerings in front of our global customers and continue to be relevant to them. Having a social voice and presence influences and ultimately drives global sales. 
OEM: How do you ensure the company stands out in a crowded digital world?
It's not easy with new channels emerging every day that deliver instant information to the customer, but we try our best to stay up on these things as a marketing team. We have seen our digital footprint, in terms of brand awareness and lead generation, grow significantly through our efforts of online and digital activities over the past year as we shift a larger portion of our focus to these areas and strive to become more narrow and targeted in our messages. And this is also very in line with cultivating a diverse workforce as we have to shift to appeal and deliver our message to different target audiences, like emerging talent, through various channels to remain relevant.
OEM: How did you get involved in PMMI's Emerging Leader's Committee? 
When I got involved with PMMI through Beumer, I didn't feel like we were getting much benefit. We were analyzing whether or not we were getting what we wanted out of being a member. So I attended  an annual meeting to check it out and I walked away with a wealth of information in regards to our markets and customers. That was what we were missing and weren't taking advantage of enough as members because we never actively participated, which drove me to join the committee. I have enjoyed the conversations and discussion that I have had with other members, but especially within the committee because it's such an innovative, open minded group of people. I find that we share very similar views and like minded thinking.  With this committee, I feel like I have found a group that I feel comfortable with addressing industry issues and trends as well as working to try and inspire incoming generations of young professionals in our industry. 
OEM: Do you feel like this industry does a good job of being inclusive of a diverse workforce? 
Yes, I think it does ok however, I don't think we can say this industry is a leader in having inclusive and diverse workforces. But I don't think this is unique to the packaging industry at all. All business-to-business industries have struggled to compete for talent with the consumer facing companies and these unicorn companies. There has been a noticeable change or shift over the last couple of years within the design, engineering and leadership areas, but there is definitely still some additional work to be done. 
OEM: How do you think the industry and other packaging and processing OEMs could do better?
I think that as innovation continues to drive our business, companies will need to develop a solid diversity and inclusivity position and plan better when it comes to their workforce retention and appeal in order to drive this change internally within companies, as well as in the marketplace.