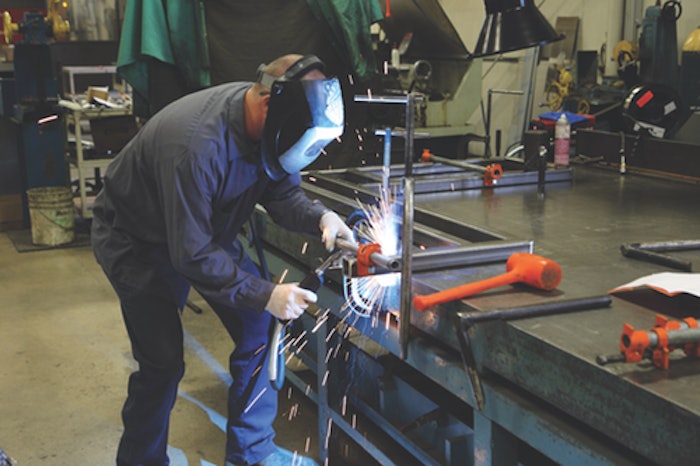 As the U.S. government begins to lockdown entire states, close down nonessential businesses, and ban travel in response to the Coronavirus (COVID-19) pandemic, OEMs are faced with tough decisions and obstacles on how to run business. With these unprecedented times, PMMI, the Association for Packaging and Processing Technologies, is taking its position as the bridge between the makers of goods and the packaging and processing suppliers they rely on very seriously. 
The association is speaking with the leaders of North American OEM businesses, both large and small, to see how they are adapting operations to mitigate the effects of COVID-19. PMMI is delivering the insight and advice they are gathering from OEMs through its UnPACKed podcast with new episodes every day.
Here is a transcript of the first conversation in the podcast series:
ProMach's Mark Anderson Addresses Global Business Management During COVID-19 In the first of a special UnPACKed with PMMI podcast series, PMMI interviewed ProMach, Inc. President and CEO Mark Anderson. Anderson candidly shares how the company managed its operations in China and Europe in the wake of the COVID-19 crisis, and how they continue to evolve their business strategy at home and abroad during these ever-changing days. While a supplier, ProMach's operations mirror many of the situations that companies in the packaging and processing industry are now facing every day.
Mark Anderson on communication during the pandemic: It's been a situation we've been dealing with for a while because we have facilities in China. We also have a large facility in Italy and France. I just had a large conference call with all of our senior managers with a couple of hundred people on the phone yesterday and gave them our perspective of the current situation. And I just kind of want to walk through what we told them and what our situation is and how we're dealing with it across ProMach. This is an unprecedented time. We are all dealing with a situation that none of us have ever dealt with before. Across PMMI and ProMach, we have wonderful leaders and managers that care about their people and care about our industry. This is a situation that is evolving on an hourly basis, which means the message that we're delivering now is something that is incredibly likely to change as it evolves. And as we learn more, we have great leaders across the whole ProMach organization, my network of companies, and great leaders that care about their people. So, I'm very sure that they're going to make great decisions.
On meeting new, critical demands from end-user customers and supporting the supply chain: Our customers really need us right now. We are right on the firing line of what's going on in the world. In North America, we've all seen the videos of stockouts in grocery stores. I was just there yesterday, and it looks like a war zone right now. I personally feel a civic responsibility to support the supply chain.
With restaurants closing in North America, that is only going to make the run on grocery stores that much more significant. So, we're really focusing people into the supermarket channel and drugstore channel. And it is putting a tremendous amount of pressure on our customers. I personally feel a big responsibility to use the creativity of our organization to figure out how to keep our employees safe. That is number one most important priority, but also use the creativity of our organization to figure out how to keep running so that we can support our customers.
On aftermarket and support: The priority is aftermarket—parts and service. We think that our customers are running full blast right now. But I am hearing some customers aren't really changing over, which means they're just choosing one flavor of whatever it is that they're manufacturing and running without setups and without changeovers so that they can get as much product out and get it to the store shelves. I think they're struggling a bit with source of supply cans and the materials that they need to provide the products that they're delivering. We are one of those tier one vendors to the consumer product industry. It's our responsibility to try to keep the businesses running as much as we possibly can. That's the tough part of our business and the excellent part. We have a responsibility to our communities to keep running, but we also have a very important responsibility to our people.
On creating a COVID-19 response team within ProMach: We have a COVID-19 response team that is meeting every single day that has various different managers from different parts of our organization. We have a methodology how we're reaching out to all of our general managers at each one of our businesses so we can understand what's going on on the ground in every single community that we're operating in. We're accumulating that information, figuring out what's going on, making decisions, and then trying to give a guidance to all of our people. So, I recommend that all organizations should do the same thing.
On travel for employees and customers: We are shutting down all travel of a non-salesperson and non-service person, as well as travel between any facilities. Any travel really outside of the organization has been shut down. Any travel that people think is absolutely necessary needs to be approved by a senior manager at ProMach. We are working to keep service people travel up and running. That obviously is very challenging. We are trying to keep salespeople travel up and running. So, most of that travel is going to be limited. Customers are starting to or have limited people from entering into their facilities. In some cases, they're allowing the people to enter facilities, but they have to fill out forms. So, we're complying with our customer's regulations. Our service people are necessary. So, they are allowing them in—only if our service people are willing to travel. We are not forcing anybody to travel in our organization that they don't want to, but we—as all of the PMMI companies have—have wonderful people that are willing to do what they need to do to keep our customers running.
On daily operations and telecommuting: In most cases, if we have people that have traveled outside of the U.S., we are asking those people to self-quarantine for 14 days. We have made the decision to allow all of our leaders to make decisions on working from home. So those employees that can work from home, we are having them work from home as much as we possibly can. It's just putting a bunch of pressure on bandwidth and mobile computing. So, there's going to be a lot of work that has to be done to set up VPNs for people so they can work from home. All that work is being done. We're leaving it up to the individual general managers of their facilities on which people are capable of doing that. This is not a message that the people that get to work from home are more special than the people that have to work in the facilities to keep the factories running. This is only being done to reduce the spread of the virus as much as possible. People that work from home have to actually work from home because we're very busy, and we have a lot of responsibility to our customers to keep things going and we are. So, we are establishing work rules in our facilities as much as we possibly can to maximize social distancing. All the things that you're hearing about on the news, we are splitting shifts in our facilities. We are moving our work areas apart from each other so people can work separately. We are making sure that we're not having any large gatherings. We are establishing work rules and break time rules. 
On the health of ProMach employees and facility closures: So far, we haven't had any cases of Coronavirus in our organization, which is kind of unbelievable. It's probably likely to continue as most of our facilities are in North America. We have pretty large facilities in China, Northern Italy, and Normandy, France. We've been watching the Coronavirus wash across the world, like a tidal wave. Our facility in China was shut down for three weeks or so. But we never had any cases of Coronavirus in that facility. The best news I can give everybody is it does pass. So that facility is back up and running again. We are back in full production. We didn't have any cases of Coronavirus. As I said in that facility. The Chinese government is starting to think about letting people do things like go to movie theaters and open those back up again. So, it is passing through China right now. Italy is in the eye of the hurricane. So, there is a trauma with all the cities essentially being shut down. There's really no travel around. There are no restaurants open. There were no schools or churches open. They are allowing businesses to continue to operate. They are shipping into and out of Italy. They view our businesses as important and we are still open. We are testing employees in China and Italy as they enter into the facility. China has rules where they're testing multiple times a day. There are devices where you can measure temperature by scanning your forehead and it'll very quickly and very accurately tell a person's temperature. Obviously if they have a temperature, they're being turned away and they have to work from home. So that has been very effective. Our people are certainly compliant to that, and they want to make sure that they're not at risk in any way, shape, or form. Obviously, we're following all the rules in terms of hand-washing and sanitization, as well as providing opportunities for people to kill the bacteria in any way. In the U.S., it's starting to get worse. I expect things in the U.S. and Canada to get worse before they get better. If some of the actions that our governments are taking to alleviate this will minimize the impact. We are following the local rules and every community that we live in, if there are government rules that are being implemented, obviously we're following those. We are pleading with those organizations to be able to stay in business because we think we are an important vendor to our customers.
On visitors: We've established that all non-business essential visitors are prohibited. We're giving our general managers the responsibility to decide which visitors are important. There are no unannounced visitors allowed. Any visitors that are coming, they have to let us know and fill out a form similar to what our customers are doing to give us some perspective of their relative risk. But we are allowing visitors from key vendors or suppliers to visit. If it's mission-critical for a particular application that we have to do for customers, we're leaving it up to our leaders to make that decision. I suggest that all folks get on the Centers for Disease Control and Prevention's website and provide those guidelines to your people.
On the state of the industry and economy: This is an unprecedented crisis. My perspective is there are parts of our economies that are going to be absolutely crushed. There are certain businesses that are really off right now. We all live in communities, and we have to do what we can to support our them as much as possible. I think the best way that we can support our communities is to figure out how to stay in business, to support our customers, and take care of our people. That's the reason why we're working so hard to figure out how we can keep our employees safe, but also continue to operate and serve our customers in this time of great need. So, I am available for anybody if they want to talk about how things are going at ProMach and how we're handling the situation. We will get through this. My perspective is it has been a four-, six-, or eight-week event, depending upon what community it is, and then we will come back out of it.
Listen to the full podcast: OEM COVID-19 Response #1