Every year, PMMI, the Association for Packaging and Processing Technologies, hosts an Executive Leadership Conference (ELC), which brings North American OEMs together to learn about the latest trends, equipment demands, and potential obstacles from industry experts and CPGs. This year, PMMI is offering a digital version of the conference, which is packed with insightful presentations from thought leaders on how not only to meet emerging demands, but also how to adapt to operational changes during COVID-19.
The topic of sustainability is a hot button issue in the packaging industry right now, but as the coronavirus spread to North America, many wondered if the industry's commitment to sustainability would be paused to meet more pressing supply chain demands and the need for protective packaging. To answer this, OEM Magazine spoke with Donna Ritson, president of DDR Communications, a market intelligence firm that conducted research on behalf of PMMI for its latest sustainability report. To find out what the outlook for sustainability will be like after COVID-19, read the story below.
Another insightful ELC presentation shows OEMs how to implement virtual and augmented reality to keep up with demand while also making sure operations are in accordance with social distancing guidelines recommended by the Centers for Disease Control and Prevention (CDC). OEM Magazine has reported on how virtual and augmented reality can practically fit into OEM operations, as well as how builders can use the technologies to better assist customers during the pandemic. Now, Michael Campbell, the executive vice president of augmented reality at PTC, shares how the company's partnership with Rockwell Automation makes it even easier for OEMs to adopt altered reality technologies. Flip to page 48 to read the full story.
Take a digital front row seat at PMMI's virtual Executive Leadership Conference to learn more about how you can prepare your company to withstand the pandemic, as well as meet emerging demands at: pmmi.org/elc
"This is the time to look at our businesses in a different way," says Emmanuel Cerf, vice president of Polypack, Inc. and chairman of PMMI. "Business models are changing. The future looks very different, we all need to assess and adjust."
--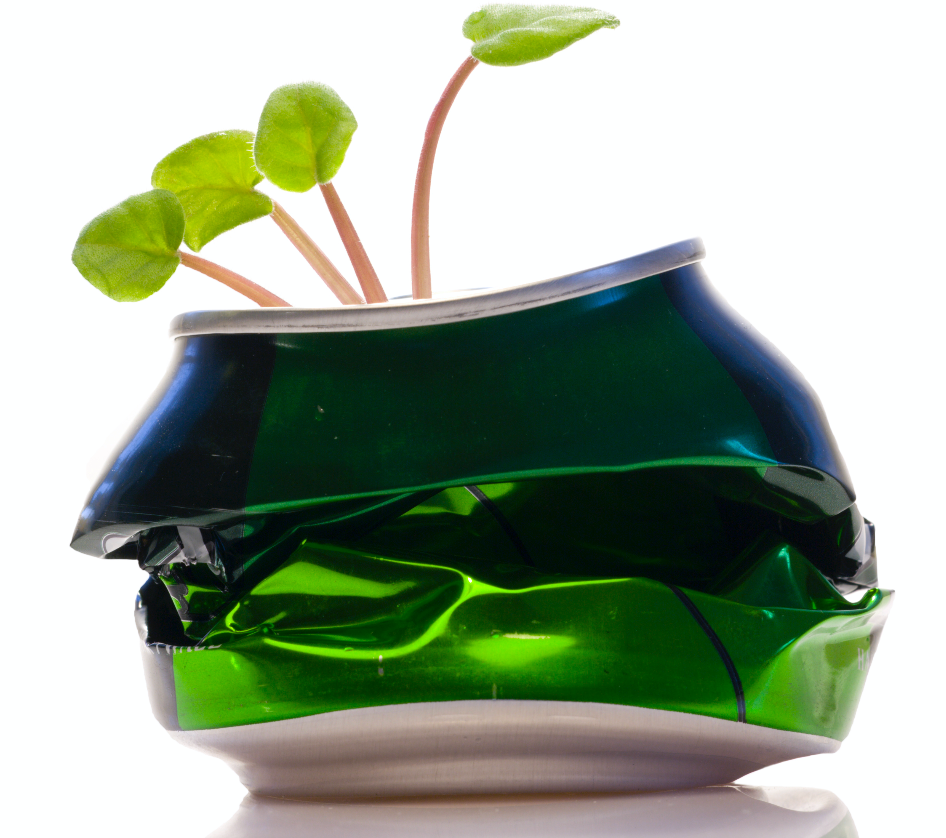 The Shifting Sustainability Model
Written by: Stephanie Neil, Editor-in-Chief 
For the past few years, manufacturers have been concentrating on sustainability efforts as part of a promise to consumers to do their part to help save the environment. Subsequently, PMMI,  recently conducted research on how this industry is responding to the packaging sustainability call to action.
The result is a business intelligence report released in March called Packaging Sustainability: A Changing Landscape. The report, which is available for download, is based on 60 interviews completed in early 2020 with food, beverage, consumer packaged goods (CPG), and pharmaceutical manufacturers, as well as contract packagers, OEMs, and material suppliers. It concludes that packaging sustainability has moved beyond a trend and is now a global shift.
The findings: Companies, in general, want to respond to consumer demand for more environmentally-friendly packaging. They are tackling it from different angles—by either minimizing packaging to reduce waste, using sustainable materials that can be recycled and remade into new products, or adopting durable packaging designs that can be returned and reused. And, approximately one in four CPGs interviewed are making machine purchases specifically to address these packaging sustainability goals, and many more are making machine modifications.
That, of course, was before COVID-19.
"This pandemic is giving us a whole bunch of new questions to ask," says Donna Ritson, president of DDR Communications, a market intelligence firm that conducted the research on behalf of PMMI. "What is the outlook for sustainability after COVID-19? In this time of uncertainty everything will be different. The trends in this report are still valid, but the question is, are some packaging sustainability goals going to accelerate and are other sustainability goals going to take a back seat? We don't know."
Already, the business dynamic has changed drastically due to coronavirus, including a hyper awareness of safety and hygiene, plummeting oil prices, and a marked increase in e-commerce.
The latter two issues greatly influence packaging practices. Specifically, when oil prices drop, the prices of oil-based raw materials used in plastics are also reduced, which could offer the opportunity for CPGs to use virgin packaging vs. recycled packaging, which in some instances, can affect how machines perform. In addition, a spike in e-commerce is creating more waste in secondary packaging and an increased usage in single-use plastics, at least in the short-term.
And, then there's the safety aspect of packaging and keeping plant workers safe. While it's still unclear how long the virus can actually spread via a contaminated surface, it's best to be conscientious when it comes to packaging as there are reports that coronavirus can last on cardboard boxes for 24 hours and plastic packaging for up to three days. This might have CPGs changing the direction of sustainability.
"Brands might need to build safe packaging messages into their branding," Ritson says. "It might be a new direction for sustainability to say [the product] was manufactured and packaged safely."  And that could possibly mean that beyond the normal safety precautions of ensuring proper labels and inspecting packages for foreign materials, there could be a safety check for the virus on the packaging. "Will brand leaders have to emphasize cleanliness of their production and packaging? Or will packaging choices favor designs and substrates that can demonstrate hygiene to address consumer safety concerns?"
There are so many new questions as a result of the pandemic. Nevertheless, consumers remain environmentally-conscious, therefore CPGs will still need to respond to those needs. "Will sustainability continue to thrive?" Ritson asks. "From all indications, it certainly will."
The OEM opportunity
According to the newly released PMMI report, the global sustainable packaging market, as reported in total value of revenue, was estimated at $220 billion in 2018 and is predicted to reach $280 billion by 2025, growing at a CAGR of approximately 6%.
The commitment to "green packaging" means that machines will have to be more reliable, more flexible, and more automated. For example, in primary packaging there may need to be modifications to machine tolerance as CPGs adopt post-consumer recycled (PCR) materials or thinner materials that can break easily during form fill seal (FFS). And secondary packaging machines must be able to handle material reduction strategies such as lightweight corrugated materials, and new bundling and shrink wrapping solutions to reduce the use of corrugated materials.
Machine builders should proactively understand the problems that CPGs face and help them find a solution. "Nearly half of the CPGs we interviewed agreed that overcoming machine handling issues related to new materials was part of the process," Ritson says. "They understand they can't swap out a material for something that doesn't have the same properties and expect it will perform the same."
Now more than ever, brand manufacturers are hoping to drive a collaboration within the industry to bring manufacturers, OEMs, and suppliers into a close alliance. The partnership could include testing new materials and tweaking machines as PCR content increases to see how it changes the performance of the machine.
But before it even gets to that point there are things that OEMs can do right now to offer guidance around processability, machine design, and compliance with regulations. To start, Ritson points to suggestions outlined in the packaging sustainability report that focus on three strategies: Investigate, initiate, and innovate.
The investigative stage starts by getting involved early and asking the right questions. "Ask to be involved and come to the design table as the concepts are being discussed in order to understand what is on the CPGs' minds," Ritson says. "And inquire not only about packaging but also label changes, the ink, adhesives, caps. Every part of a package has to be recyclable."
OEMs should then initiate ideation meetings with customers and material suppliers, creating a community to exchange best practices. "Candidly discuss what modifications will be needed on a machine to help CPGs get sustainable products out to the marketplace," Ritson says. And then innovate by having machine modifications ready to go. "OEMs and material suppliers should work together to know what the machine performance will be and what changes will be needed, or if an entirely new machine is required for some substrates."
There are many things to consider in any sustainability program, but Ritson says one of the biggest—and often overlooked—aspects of any effort is education. The average consumer doesn't realize the significant commitment and contribution CPG companies are making to move the world toward a more circular economy. And the average consumer doesn't understand the role that they must play to make this work. "Over half of the CPGs we talked to agreed that consumers need to be better educated and understand how to recycle. And that may mean adding labeling to give the consumer clear instructions of how to recycle, compost, or return it."
But first, as an industry, there must be a commitment to adopt sustainable packaging regardless of what's going on in the world. The infrastructure—including how consumers participate—will ultimately follow.
--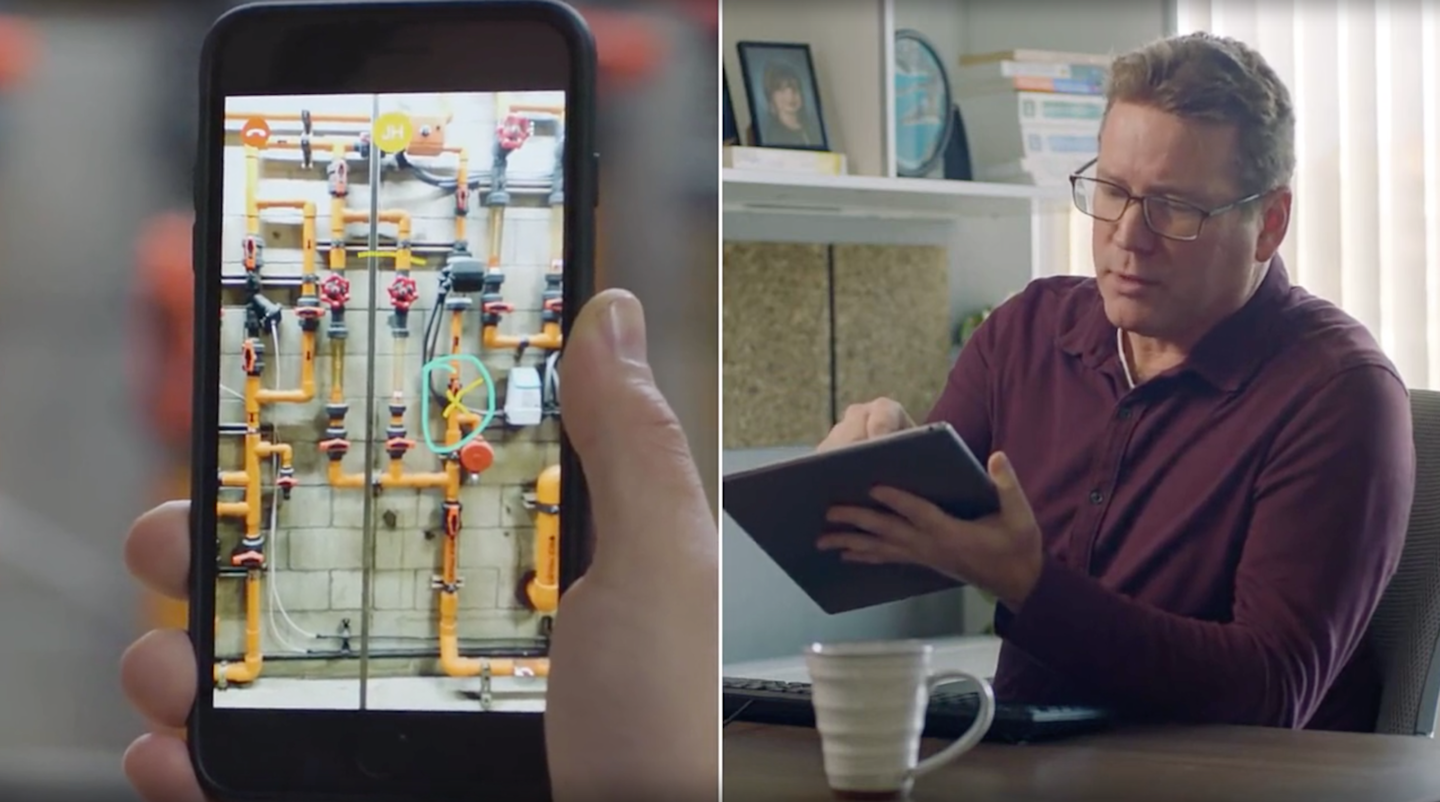 How Augmented and Virtual Reality Are Saving the Day During COVID-19
Written by: Natalie Craig, Managing Editor
During PMMI's virtual Executive Leadership Conference, PTC shed light on how OEMs can use altered reality technology to help customers and employees while practicing social distancing.
Augmented (AR) and virtual reality (VR) have been used in the automotive and aerospace manufacturing sectors for years to streamline production, and even in recent years, many packaging and processing OEMs have implemented the technology to conduct remote service—end-user willing. But altered reality technology may finally be getting its moment to shine in the packaging and processing space as the COVID-19 pandemic has prohibited OEMs from traveling to customer facilities to service machines while also forcing builders to implement strict social distancing measures for their own employees as they work to fulfill machinery orders.
Michael Campbell, executive vice president of PTC— a computer software and services company—gave an insightful presentation during PMMI's virtual Executive Leadership Conference to PMMI members about how this technology could assist in many of the issues OEMs are having to grapple with during the pandemic.
As the general manager of the Vuforia industrial AR software business at PTC, Campbell has been focused on augmented reality strategy and how manufacturers can practically implement the technology. One way the company is reaching packaging and processing OEMs is through its Vuforia Studio, which can take an OEM's existing CAD and Internet of Things (IoT) data and create detailed AR experiences to increase productivity, reduce the cost of errors, waste, and accidents, and improve customer experiences.
And, in 2018, Rockwell Automation made a strategic investment in PTC, adding Vuforia to Rockwell's FactoryTalk Innovation Suite and making it more seamless for OEMs to have access to augmented and virtual reality technologies. Campbell confirms that AR and VR are OEM-ready, and they could be the technology that saves the day as COVID-19 runs its course.
AR for training
There are many use cases for AR and VR in manufacturing, but employee training seems to be top of mind for OEMs—specifically the next-gen workforce as a large amount of baby boomers plan to retire within the next couple of years. Within the PTC Vuforia suite, its Expert Capture feature helps OEMs train new employees by literally capturing the tribal knowledge of senior staff who will retire soon and packaging it into training content. Using Expert Capture, a senior employee could put on a piece of digital eyewear that has AR capabilities—like Google Glass or Microsoft HoloLens—or use a mobile device to capture tasks while using their voice to explain technique and guide the viewer. The eyewear or mobile device can record this and can later be uploaded to a computer to polish up the information and broadcast it out onto the web or to a trainee via their own eyewear or mobile device.
"We are all familiar with the problems around the aging workforce, but now we are also faced with travel bans and social distancing, which makes it all that much harder to transfer knowledge than it was three months ago…and three months ago, it wasn't all that easy either," Campbell says. "You have employees who have all of this knowledge, learned over the course of 30 years on the job. How do you transfer that knowledge, so it doesn't just walk out the door? Instead of sitting someone in a training class for six hours with all kinds of scenarios, Expert Capture provides information to people just in time, right where they need it."
AR for communication and service
Another way OEMs may be leveraging altered reality technology during the pandemic is by using it to communicate with coworkers who are socially distanced throughout the facility or to help service a customer's machine.
Vuforia's Chalk program leverages augmented reality to enable offsite and on-site employees to collaborate in the operation, maintenance, and repair of equipment. This peer to peer communication tool allows voice, video, and real-time annotations, which provides OEMs with the resources to help their customers service a machine from a remote location or connect people on the plant floor.
"What if an employee needs help from an expert who's not there or has to socially distance?" Campbell asks. "In the age of social distancing and travel bans, augmented reality is remarkable. We are seeing a huge uptake in it."
A barrier to entry many OEMs face when it comes to implementing augmented reality technology is investing in expensive eyewear. However, Campbell says users can turn their mobile device into an AR platform by downloading the Vuforia Chalk app. On the app, OEM employees can connect with coworkers or customers to train or service machines from anywhere using video and real-time annotations.
"Digital eyewear is not a prerequisite," Campbell says. "Our strategy is to allow people to view our content on their favorite device, and we spend a lot of energy making sure that it works on the device they already have in their pocket. More than 87% of AR that is consumed with PTC's technology today is delivered on phones and tablets."
To help OEMs during the pandemic, PTC is making Chalk available for free.
While some OEMs may fear that AR and VR technology is a gimmick, Campbell says the PTC users who find the most value in this technology are in service and manufacturing.