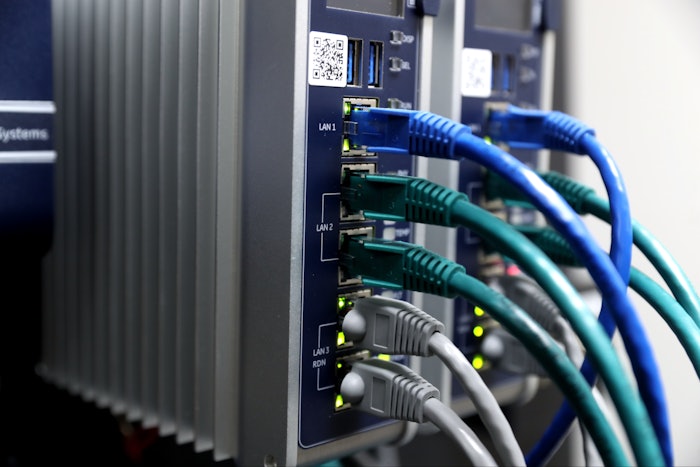 Emerson
The "business as usual" goal of delivering industrial machine and equipment automation with only basic functionality is no longer enough for today's more sophisticated end users. Not only are these users looking for the latest mobile-ready technology, but they are interested in operating equipment capable of remote support and software upgrades over time.
A parallel can be found in the way consumers have obtained and operated cars over the years to meet their transportation needs. Originally, users bought cars, then self-performed or subcontracted the maintenance and repairs during the ownership years, and in due course sold the vehicles.
Eventually, a leasing model became available where a monthly charge gave the user access to a car technically owned by another entity. By shifting some ownership responsibilities to the leasing agency, the end user could gain flexibility, reduce risk, and more easily change cars every few years. Today, users can avoid buying or leasing vehicles entirely by relying on rideshare or vehicle sharing operations where they effectively pay for every mile of transportation, with no other commitment.
Progression of personal transportation methods has relied on technical advancements such as mobile devices that make it easy to summon a rideshare vehicle. For OEMs and end users, a similar evolution is under way. In this case, the technology advancement is edge computing combined with new hardware and software that will make it easier for end users to engage with machine builders for ongoing support needs. Edge computing may also enable the possibility of operating an entire machine as a service (MaaS), which could change the OEM business model.
Focus on results
Owning and operating manufacturing equipment comes with many responsibilities after the initial capital expenditure. Consumables must be ordered, wearable parts need replacing, and broken items demand repair. Many manufacturers would rather focus their efforts on the end results of production, rather than the methods.
Consider industries like electric power, mobile phones, computer data centers, and online shopping. End users could build their own generation, transmission, computer servers, and transportation systems. But the reality is that instead of owning and operating such infrastructure, most end users would prefer to pay for the actual consumption of power, communications, computing, and shipping.
In many cases, manufacturing methods can be transformed into a similar type of infrastructure, empowering users to concentrate on production results. Programmable logic controllers (PLCs) and programmable automation controllers (PACs) have long been used to automate equipment and processes. Edge controllers are an evolution of these devices, and edge computing represents the enabling technology for machine OEMs to enhance their offerings with new support and operating models for their manufacturing customers.
Making the change
Edge computing is also associated with other initiatives such as the Industrial Internet of Things (IIoT) and digital transformation. Key components of digital transformation include more edge computing intelligence, smarter IIoT devices, better networking, and even cloud-hosted applications.
Digital transformation includes several elements building upon each other:
Data - Collect data from traditional automation and new smart devices, and organizing and storing this data for analysis.
Connectivity - Enable sharing of this data across both on premise and cloud-based systems.
Analytics - Create edge-level insights from connected data to support machine and plant-level optimization.
Business Outcomes - Use insights from analytics to improve OEM equipment design, align better with end user needs, and improve production efficiency through new MaaS operating models.
Edge controllers are a relatively new development in the industrial automation space. These new controllers will allow OEMs to directly perform deterministic control, much as they always have with other preceding technologies like PLCs and PACs. The difference is that edge controllers incorporate general-purpose IT computing and communication abilities, adding the capability to perform analytics right on the machine, and to transmit information to the cloud or other enterprise systems.
MaaS in action
Many MaaS initiatives using edge control begin when users allow OEMs to remotely monitor equipment performance and make recommendations to operations. A next step is to add remote service, where an OEM partners with an equipment operator to proactively supply consumables, perform preventative maintenance, and provide other diagnostics as needed.
Advancing beyond remote monitoring and service, the OEM can offer an entire machine or production capability to the end user, billed based on actual output. The OEM assumes more of the risk for keeping this machine in service, and correspondingly uses more edge computing functionality as a way of actively fulfilling this role.
MaaS helps end users avoid large capital expenditures by shifting them to a periodic production-based charge they can incorporate into operational budgets, and it gives them more flexibility to scale up and down with their OEM suppliers as needs change. End users of MaaS can focus more on their core product strengths, and they can offload maintenance to OEMs who specialize in the details of supporting their equipment. OEMs benefit by creating a continuing stream of income, and in many instances the net result is positive for both OEMs and their customers because OEMs are often better positioned to maintain their fleets of machines—as opposed to an end user that might be supporting a single unique machine.
Consider a manufacturer that consumes nitrogen as an important, but relatively minor utility for their process. Instead of trucking and handling the nitrogen, they could instead select a production skid with equipment to extract the nitrogen from the air to more efficiently meet their needs. However, the manufacturer is not an expert at owning and operating such equipment, and they don't want to add workload to their already busy staff.
To that end, this manufacturer would be very interested in retaining an experienced supplier to install, operate, and actively monitor such equipment to maximize availability and shift some responsibility to a specialized provider. The supplier could even accommodate alternate methods for transporting nitrogen to the customer site in the case of unplanned downtime. The manufacturer benefits from uninterrupted production, while the equipment supplier gains more service and support business over and above a one-time equipment sale.
Digital transformation through edge computing makes such a scenario possible.
New potential
Many industries and services have already been streamlined into a "pay for consumption" model. This makes sense from an efficiency standpoint because end users can't be experts in all the specialty areas needed to run a business. They need to make smart choices about where to offload activities to various suppliers, so they can remain efficient at their core competencies.
Digital transformation, and edge computing in particular, is a path for OEMs to help their users by developing smarter equipment to support remote service, and eventually deliver a MaaS. Edge automation technologies are key to changing the way we think of manufacturing, shifting it to an infrastructure model. As a result, end users can gain flexibility and cost savings, while OEMs can realize new revenue streams and closer relationships with their end customers.         
Companies in this article