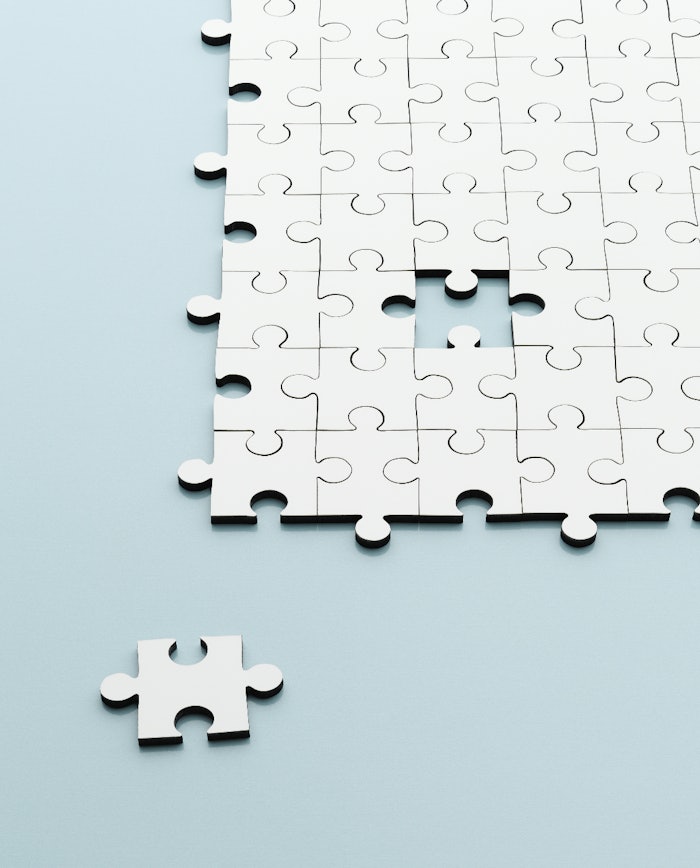 When baby boomers retire, who will lead your company? It's a question that is keeping packaging and processing OEMs up at night—now more than ever—as more than 2.7 million skilled workers will retire from the manufacturing industry over the next decade, according to The Manufacturing Institute.
Many manufacturers have a workforce that's been with their company for 20-plus years, which is great for building tribal knowledge that keeps companies working like a well-oiled machine. However, what happens when that tribal knowledge and long-standing workforce hang their hats for the last time?
In any other industry, you'd post a job opening or promote employees from within. But manufacturers have two factors working against them when it comes to replenishing their workforce. First, there is not enough talent to go around. The skills gap is widening, and students aren't leaving college with the skills companies need to stay on the leading edge. And even if curriculum was perfectly in-line with real-world needs, there aren't enough people studying robotics, engineering, and other science and math curriculums to accommodate the need of the 2.4 million jobs that will go unfilled from now until 2028, according to Deloitte.
Second, because the manufacturing industry was greatly affected during the recession from 2007 to 2010, many OEMs implemented lean techniques to boost productivity with fewer employees. Sometimes, lean involves laying off employees or reallocating people to different departments. But usually after a company implements lean, they don't hire new employees for years, creating a generational gap within their own workforce. This is a problem because it's hard to fill senior-level positions with entry level employees.
Such was the case for OEM Magazine's profile subject for this issue, Morrison Container Handling Solutions. The company has employees that have been with them for the past 30 years, and when CEO Nancy Wilson joined the company, the generational gap was something she recognized right away.
"For a lot of years, we were able to grow without hiring because we got lean," Wilson says. "And just through attrition or whatever, it rightsized into what we were doing. But that left a big gap of people that we don't have to replace our skilled people as they get older and retire."
Morrison has grown 70% percent since 2012, and to keep it growing at the rate it currently is, Wilson is identifying rising stars at the company—many of whom have only been with Morrison for a couple of years—and she is putting them in charge.
Read more about Morrison Container Handling Solutions here: 
Let's talk retention
Retention is another obstacle that stands in the way of manufacturers grooming talent to take on leadership positions. And you can't discuss identifying emerging leaders without discussing the statistics that point out that 40% of them are leaving manufacturing jobs after just one year. A recent study published by  Tooling U-SME, a provider of manufacturing training solutions, found that more than 43% of manufacturers experience a 20% annual turnover rate.
Before OEMs can focus on identifying emerging leaders in their company, they first need to take steps to improve retention. One of the main reasons employees—especially millennials—will leave a company is due to a lack of training, says Ryan Jenkins, a next generation speaker and the creator of 21Mill, a micro-learning platform designed to develop millennials and generation Z. Jenkins created 21Mill because he realized how much younger generations valued training beyond the typical onboarding and on-the-job lessons, and how little of it was being offered in industries like manufacturing.
"I think training is the biggest component as it relates to attracting and retaining next generation talent," Jenkins says. "Manufacturing, specifically, has a very unique niche as it relates to learning and development and this space has many opportunities to retain talent if they can get learning, development, and training right."
21Mill.com offers courses that aren't typically taught in a manufacturing environment, but this type of interpersonal training is also very valuable to employees and shows that a company is invested in their well-being, Jenkins says. Home Depot, Salesforce.com, Toyota, and other small and medium-sized companies use the platform to engage their employees.
The platform hosts micro-learning—five to 15 minutes long—professional development courses that include specific, real-world assignments that help the learning stick. Some of the classes on the platform include navigating difficult conversations, personal branding, how different generations approach communication, work-life harmony, and disconnecting mobile devices to connect with your team.
"A manufacturer could tell their employees that they have this innovative platform that they can learn the skills to not only be successful at the company, but in other aspects of life. That says a lot to an employee' that their company is investing in them as an individual," Jenkins says.
According to  PMMI's 2019 Workforce Development Best Practices report, more than 85% of manufacturing companies said that offering continuing education is the key to talent retention. And early employee education can also assist managers in identifying workers that may have an aptitude for more skilled positions, according to PMMI's report.
See how 12 of PMMI's Emerging Leaders on the Rise view the industry, and what they think managers can do differently to support incoming generations: On the Rise Award Winners
Bottom line: Retaining employees requires more management involvement, and more manager involvement opens lines of communication and access to next-generation leaders.
Identifying next-gen leaders
As OEMs prepare for their long-standing employees to retire, they need to begin grooming younger generations to take the lead. It all starts with identifying employees that are natural leaders and have forward-thinking ideas. Because managers need to focus on all aspects of the business, it may be hard to recognize unique talent in all departments, so here are some tactics that machine builders can employ to ensure they are finding the employees that could one day lead the company. 
Weekly project meetings: A machinery manufacturing company that participated in PMMI's report stated that weekly project meetings have not only helped the company retain employees, but it has also allowed management and other employees to connect on a personal level. This allows managers to get to know employees in ways they wouldn't have been able to before, providing insight into which individuals possess leadership qualities.
Employee recognition programs: ARPAC, an end-of-line equipment manufacturer has an employee recognition program in place, which helps the management team identify emerging leaders via its own employees.
"We have the Global Value Rewards Program where employees can recognize anyone in the company for the following values; winning spirt, respect, sense of urgency, teamwork, and integrity," says Mike Allegretti, ARPAC's marketing and documentation manager. "If we feel someone has gone above and beyond in any of these categories, we write up a form on why we think they deserve the award and the recipient can earn a $100 award and up to $1,000 for collecting all of the values."
This not only helps ARPAC identify leaders, but PMMI's report states that offering incentives—that are a mix of monetary and recognition-based awards—like this can help improve retention rates.
Solicit feedback more often: Most managers will say that their door is always open (for feedback). However, Quantum Workplace's study titled The State of Miscommunication found that 50% of survey respondents don't feel comfortable speaking their mind or coming forward with new ideas at work. New ideas from younger employees can drive innovation and streamline outdated processes at a company. Encourage employees to solicit feedback via a comment box that is centrally located or via email. Vetting feedback can also provide insight into who the forward-thinkers are in the organization.
Fostering growth and supporting emerging leaders
Keeping top of mind the statistic that 40% of younger generations leave manufacturing jobs after just one year, once OEMs find their next-gen leaders, they need to support them so that they will stay.
"When you find a good employee, you want to hold onto them," says Stephan Girard, PMMI's senior director, workforce development. "And how do you hold onto them? You have to invest in them."
PMMI's study also revealed a concern many manufacturers currently have, talent poaching. The study found that companies want to offer promotions to talented workers before another competitor does.
"In an era of poaching and high turnover, companies have found that providing employees with a clear, yet flexible career path leads to higher retention. In a tight job market, if one company is not willing to reward talent, another company will," the report states.
This means that manufacturers need to become more creative in how they support their emerging leaders and how they approach career development programs. Because every company operates differently and has its own culture, OEMs will need to foster growth in a way that works best for their company and employees.
Here are a variety of ways machine builders can put a rising star on track to lead the company one day.
Leader support groups: ARPAC created a group called The Voice of Tomorrow (VOT). This network is made up of younger employees and is tasked with constructively spearheading new initiatives around culture and delivering the opinions and voices of millennial employees to management. This group not only supports forward-thinking initiatives among younger employees, but it also provides the company with a glimpse into the next generation of its management team.
"My experience in the VOT group has provided further engagement between the senior executive team as well as team building activities within the different ARPAC professional disciplines," says Sam Sadler, ARPAC's product manager. "It allows for cross department collaboration that I normally would have challenges pursuing without the help of the group. It has given me the opportunity to develop my teamwork skills, presentation skills, and confidence level engaging with higher levels of management. The group has also helped me develop my leadership skills as it gives me the opportunity to develop and launch internal and external programs at ARPAC."
Aside from supporting younger generations and fostering growth among emerging leaders, 21Mill's Jenkins says that reverse mentoring opportunities—like VOT—are a valuable workforce development opportunity that many manufacturers miss out on.
"It's so effective because the generational gap has never been bigger than it is today, and this emerging generation literally have skills and knowledge that previous generations don't because of how fast technology is evolving," Jenkins says.
Learn more about this group and how ARPAC established it by visiting: oemgo.to/voiceoftomorrow
PMMI's Leadership Development Program: PMMI Member Companies can send their emerging leaders to the association's Leadership Development Program, which was designed to help develop future leaders and managers through multi-dimensional assessments, one-on-one coaching, and peer review feedback.
"The program provides the participant with a whole 360-degree view of their strengths and some characteristics that may need improvement if they want to become a leader," Girard says. "The individual gets to solicit anonymous feedback from [his or her] peers, which can also identify gaps and areas that they think they want to work on. For instance, a lot of individuals in the program think they are great communicators, but then the peer reviews reveal disparities. If there's a big divide there, then that is an area to explore, because communication is a big part of leadership."
Learn more about PMMI's Leadership Development Program and find out how your company can participate by visiting: oemgo.to/leadership
Praise and promotions: The most effective way to show an emerging leader that their skills are valuable is to reflect their progress back to them through feedback and praise. More than 53% of 23- to 36-year-olds love gaming so much that they actually pay for gaming services, out-paying those who pay for cable and TV, making gaming more popular than TV for the first time, Jenkins says. But how does that apply to getting a promotion at work?
"The reason why gaming is so engaging is because games inform players of where they started, how far they've come, and what they need to accomplish," Jenkins says. "So, people play games constantly because of progress. They have a sense of 'I'm going somewhere, I'm making progress, I'm improving.' And unfortunately, we miss a lot of that at work."
According to a Gallup study titled Employee Recognition: Low Cost, High Impact, only one in three employees says they receive effective recognition and praise for the work they do. The study also states that recognition is one of the biggest missed opportunities for leaders and managers.
"People in general, managers specifically, do not do a good job at reflecting progress back to people," Jenkins says. "Recognition is important, support is important. The ultimate feedback formula looks something like high standards + assurance + direction + support. So, that might sound something like, 'I have high expectations for you, I know you can meet them. So try this new approach, and if you fail, I will help you recover.' I think this feedback is generationally agnostic because anyone would respond better to it. But the data and research show that this generation wants more feedback, and managers need to get more in sync with a feedback structure like this one."
Bridge the gap
How OEMs go about identifying and fostering growth among emerging leaders over the next 10 years could determine its legacy. But machine builders should also be careful not to alienate older generations as they shift focus to mentoring their younger employees.
"Make sure you are creating an environment where every generation can come to the table because every generation brings really unique value," Jenkins says. "You need to create those moments where every voice is heard and every generation is represented, because now more than ever, if folks dig their head in the sand or just look at one perspective, it's going to hurt their company legacy and keep them from progression. As fast as the world is moving, the more we understand the people in our organization and the clients and customers we are serving of all generations, then we are equipped to thrive in a multi-generational marketplace."
For more information on how to prepare your business and workforce for the exit and retiring of baby boomers, check out PMMI's 2019 Workforce Development Best Practices report by visiting: oemgo.to/wfdpmmi2019