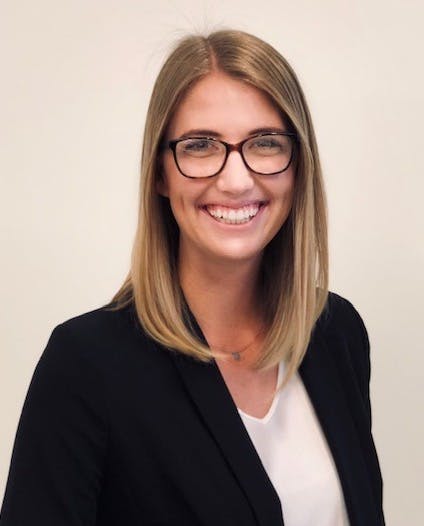 What are some aspects of the industry you are excited about?
Sustainability in packaging and manufacturing is something that I have long been passionate about. There are so many aspects to how a product is made, and consequently, so many opportunities for improvements. Witnessing the transformation of products in the CPG industry has been exciting, and I am looking forward to seeing continuous improvements from the entire packaging industry. Working at Specright has provided me with a data-centered view on sustainability. Our point of view: you won't be able to meet your sustainability goals if you don't know where you stand now. Data is so important when it comes to understanding where you are and where you've been.
How have you had to adapt at Specright?
Starting at Specright was a big shift in itself. As a previous packaging engineer, moving into project management at a Software as a Service (SaaS) company came with a big learning curve. I was quickly working directly with customers to bring their companies onto the Specright platform, which required learning the intricacies of the way those individual companies operated, as well as how best to utilize Specright to make their workflows more intuitive and jobs easier. I became interested in focusing on making our product more out-of-the-box friendly for new customers, which included working with the onboarding team to define areas of innovation and refining those ideas with the product and engineering teams. To focus on that full time, my manager worked with me to create a new role; the product success manager. Now, I am able to work on new features, product user guides and help materials, continuous improvement efforts, and general strategy. While most of my time is now devoted to the Specright core product, I do still get to flex my packaging muscles through Specright's work with ISTA on PackSight. We've partnered together to create a cloud-based packaging testing platform that takes time and complexity out of creating a test plan, and automatically generates test reports when testing is complete. Learning new skills and aspects of a company has always kept me engaged and excited in my day-to-day. I am privileged to be in a role that allows me to dig into so many things and where I am encouraged to always be learning and doing more.
Companies in this article