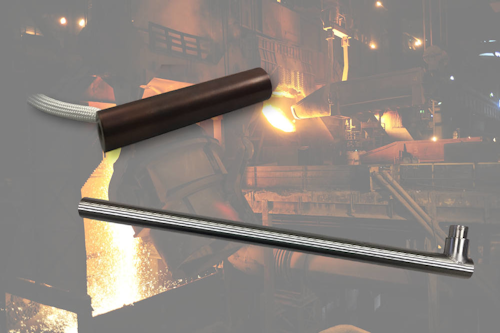 High-Temperature LVDT Position Sensors from New Tek Sensor Solutions—a designer and manufacturer of standard, custom, and harsh environment LVDT-based linear position sensors for a variety of industries—are designed to perform in applications with extreme temperature environments. 
With standard AC-operated LVDTs made to be available in temperatures up to 400◦F (204°C) and custom linear position sensors in temperature ratings up to 1000°F (538°C), NewTek offers sensors for a variety of temperature ranges designed for reliability in challenging applications such as chemical processes (valve position at petrochemical plants), material testing chambers (specimen position monitoring), power plants (steam valve positioning), downhole oil drilling (cutter orientation, wellbore case profiling, and wire and cable line tension measurement) and jet engines (valve positioning near engine cores).  
Each of NewTek Linear Position Sensors is designed with the following three features:
frictionless operation due to the absence of physical content between the housing and the core,

high accuracy and repeatability,

an extended expected service life.  
LVDTs are available in ranges from ± 0.500 inch (± 12.7 mm) to ± 10 inches (±254 mm).  NewTek offers LVDT signal conditioning that is meant to pair with AC-operated LVDTs performing in extreme temperature that should enable digital communications via RS-485 2-wire multi-drop bus. The AC-operated sensors run in the high temperatures of the environment while the signal conditioner is stationed in a non-volatile area meant for greater system longevity and reliability. The signal conditioner is designed to enable display of output on a computer-based data acquisition system for statistical process control or automated process control.
Companies in this article