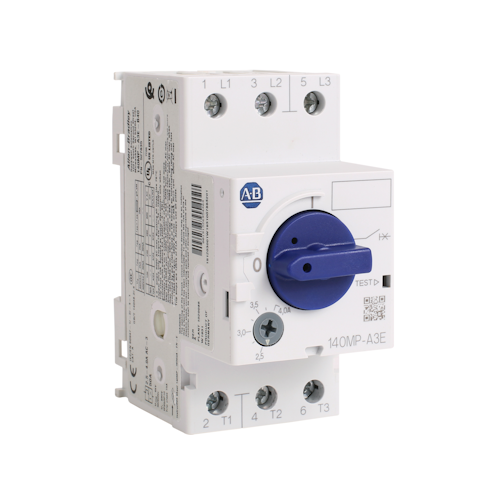 The Allen-Bradley 140MP Motor Protection Circuit Breakers from Rockwell Automation, also known as motor-protective switching devices, can be mounted on Allen-Bradley 100-C or 100-K contactors to create a two-component motor starter. The devices are designed to provide magnetic short-circuit protection and thermal-overload protection up to 32 A, and interrupting ratings up to 100 kA at 400 V.
The circuit breakers are meant to be enabled by UL approval for use in group installation. This type of installation can reduce panel space, installation and wiring time, and overall costs by eliminating the need for individual branch short-circuit protective devices for each motor circuit, according to the company.
Outside North America, these devices meet the IEC 60947-4-1 requirement for motor protective switching devices. They also meet the IEC 60947-2 requirement for circuit breakers.
Companies in this article