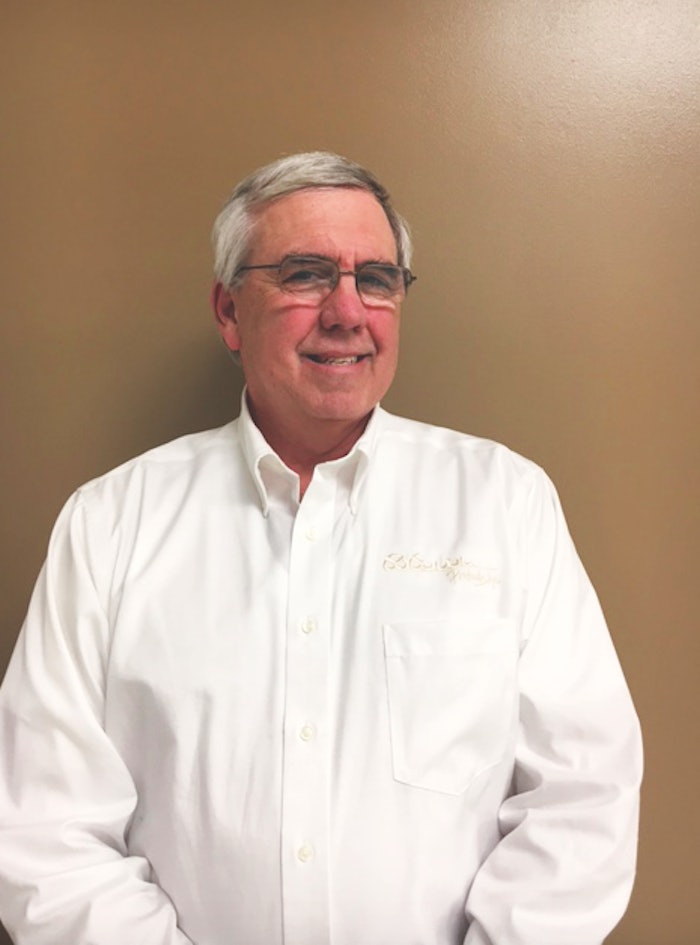 As a private label food manufacturer, Pretzels, Inc. supplies high-quality baked snacks to well-known labels and store brands alike across the U.S. and into Europe. With so many customers, the company needs to react to changes in the market and adapt to various different brands on a daily, and sometimes hourly, basis. This unique requirement has a big impact on the packaging and processing equipment the company selects.
In an unfortunate turn of events, the Pretzels, Inc. Peanut Butter Pretzel facility in Canonsburg, Pa., burned to the ground in January 2016. If there was a silver lining to the situation, Paul Schaum, COO, found himself with the unusual task of equipping a new facility, practically from scratch. This meant specifying an all-new line without the burden of any legacy pieces. But with more than 35 years working with packaging and processing equipment, Schaum wasn't going in without a few preconceived ideas of what he would be looking for in OEM partners. PP-OEM talked to him about Pretzels Inc. and its unique set of machinery needs.
PP-OEM: What are you looking for in an OEM supplier?
What I'm looking for is a well-rounded supplier who can not only deliver me the initial machine, but be able to supply me with parts when needed instead of making us shut down for weeks while waiting for spare parts to be made. I'm also looking for proven reliability of equipment so that my uptime is maintained. But perhaps most uniquely to our business, I'm looking for quick changeovers because we're a copacker and private labeler with multiple customers. We're not making pretzels and snacks for one brand, we're creating them for dozens. So, we have to be able to move from one style of film to another, and be able to make some rather quick changes on back-seal and jaw temperatures, for instance, and be back up and running. Because in a lot of cases, the same product is just going into different packaging.
PP-OEM: For the quick changeover piece, how do you go into vetting equipment to be sure it's ideal for short runs of many dozens of different films or package formats?
We use a fairly standard package when we go out to look at equipment. We have specific speeds and changeover capabilities that we seek out. We look for quick and safe former changes, and for factors that make it easier for an operator to get in and out of a piece of equipment so that they can run their film through in a simple fashion. We ask, "How do we do a film change from one type to another in different sizes? How do we tackle that quickly and effectively?"
Also, we look at every piece of equipment available. We look at them, specifically, for uptime and downtime pieces for different equipment that we have now. We have a wide variety of equipment and we can plot its reliability and talk to machine manufacturers about issues that we've had. We ask the questions, what have they done in the last five years since we purchased one of their pieces of equipment to alleviate some of the issues that we currently have on an older piece of equipment? Have they upgraded?
We look at the new tolerances, we look at the new food safety pieces that we have and see if they are up to date with those requirements, or what it will take to get a piece of equipment that's proven reliable to fit the new food safety requirements. So those are the factors that we investigate and vet—there's quite a bit of that that goes on. 
PP-OEM: Once you've narrowed down your choices to select a machine, do you do an FAT? SAT?
We have a standard factory acceptance test now, following the guidelines that came out of PMMI and OpX for factory acceptance tests. In some cases, we actually will go in and do a full test. In other cases, where we have a known supplier and a known piece of equipment and it has a specific history, we will actually shorten that test because it's already been proven and we're just getting another copy. But we do look at any changes to that format that, say, a checkweigher or auger filler has gone through to adapt to the new rules—we'll look at those pieces specifically.
PP-OEM: In addition to quick changeover, you mentioned reliability as a key need from machine builders. How do you ascertain reliability of an all new machine?
Well, I've been fortunate enough to be in the industry for 35 years. I've actually taken the time to go through and do reliability studies on equipment and look at the downtime on specific pieces of equipment. I've tested pieces of equipment against one other by running the same product, and have been able to formulate some of that data with my company teams and packaging specialists, to come up with a fairly decent reliability piece. By testing competing pieces of equipment side-by-side, we clearly see what one's going to deliver against another. We ask ourselves, "Okay, which one's more reliable? How can we prove it? We're running the same amount of product through it, what do we get?" And one of the pieces will have an extremely high reliability factor, and another might have a decent, but somewhat lower, reliability factor. I will hold vendors feet to the fire for claims that they make about their own reliability in reference to future purchases.
PP-OEM: What's your metric for reliability in machinery?
In a word—uptime. If somebody tells me that I can continually run a machine at 100 bags/min, I'm going to expect to run a machine at 100 bags/min. I expect that figure to be in the machine's comfort zone. So, within that comfort zone-framework, we'll look at what parts fail and when do they fail, and how easy are they to replace, and find out what's the total uptime of that piece of equipment along with its Total Cost of Ownership.
And then we'll look at costs. What does it cost to replace that machine part, what does it cost for a scale part? What does it cost to maintain? How much efficiency do I lose if I lose one bucket on a Statistical Weigher? We look at all that. It all adds up to the Total Cost of Ownership. It's really important to us to have equipment that runs efficiently and cost effectively when we need it to run. 
PP-OEM: Which brings us to a third pillar of things you say you need from OEMs: aftermarket support. How do you judge on that factor?
The worst thing for me is to have a machine fail and then not be able to get a part for it because, "We don't keep that part in the U.S.," or, "We don't stock it," or, "There's not a technician here that can get there in a reasonable amount of time." I can't fix it in house.
What's more, if I'm going to pay $80,000 to $120,000 dollars for a piece of packaging equipment, I don't want its programming to become obsolete in five years. And that has actually happened to me in the past. It's very frustrating to hear, "Okay, well now you have to upgrade to the new package," and the new package is $20,000 per copy for each of your pieces of packaging equipment.        
Now, to be clear, I have no problem with upgrades over time. But in order to keep the business running, I expect the machine to be able to continue to run with proper maintenance through a pretty significant lifecycle. And we will do the proper maintenance on a piece of equipment, but I need to be able to get the parts. I need to be able to get program updates without having to pay a ransom.
PP-OEM: Are there any particular pain points that an OEM should know about when selling equipment to you?
Delivery times are a point of contention for us. Creeping delivery times are a strain on us, both for actual delivery of the original machine, and for delivery of either spare parts or auxiliary parts and add-ons. We have customers that come to us with packaging design changes that may require auxiliary machine parts (for example, jaw assembly styles). When you tell me it's going be delivered in eight weeks, I go back to our customer and tell them when we will be able to produce this new style for them, I understand it's going take eight weeks to get here. Don't send me an email the day before it's supposed to arrive and tell me it's not going be there for another eight weeks. Now you have put us into an impossible situation with our customer.
I know that there are going to be times when standard delivery is not available, but you have to tell the end user that as soon as the information is available. We need to work on a timeline that is both reasonable and factual.