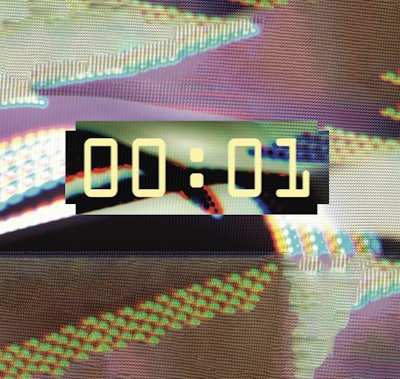 Written by: Stephanie Neil, Editor-in-Chief
When a packaging application is running at full speed, it's important that the programmable logic controller (PLC) is able to have a direct line of communication to the inputs and outputs—a tight coordination of sensing and actuation—on the equipment it is automating. Everything has to happen in real time. For this reason, many automation suppliers have focused on providing deterministic field level networks to get plant floor information where it needs to go without interruption.
That need has led to the development of industrial Ethernet-based fieldbus systems, like Ethernet/IP, Profinet and EtherCAT, which have served the purpose of adding deterministic capabilities—the ability to use message scheduling for real-time communication—down to the device level. Still, there are limitations, and more significantly, there are interoperability issues between the communication protocols, which doesn't allow the different network varieties to talk to each other over a single shared Ethernet connection.
The multi-vendor moves have created splintered industrial networks competing against each other, what the industry often refers to as the "fieldbus wars."
When a manufacturer is committed to one flavor of industrial Ethernet, there's ostensibly no problems. However, there are three issues inching onto the factory floor that could cause trouble.
First, the manufacturing community is often merging and acquiring companies, which means there will likely be multiple supplier technologies populating one plant floor. Second, the Industrial Internet of Things (IIoT)—which is made up of intelligent devices—has to be able to easily connect and share information across a network, which may be difficult if there's multiple protocols involved. And, third, those IIoT devices are flooding the network with information, which could be a bandwidth bottleneck that impacts operations.
So, the situation in the industry today is that there is no single, vendor-independent communications protocol and there is no standard mechanism for deterministic behavior on Ethernet. This is problematic, especially since the network is at the center of everything related to automation.
And it is the end users, device makers and even the machine builders who suffer as a result. "For manufacturers it causes connectivity issues, and supporting multiple protocols is costly for the device makers," says John Kowal, director of portfolio and marketing at B&R Industrial Automation, noting it is also frustrating for OEMs to have to manage multiple protocols based on end user needs.
But that is about to change. In what some have seen as a surprising turn of events, automation and network technology suppliers are banding together around two key standards that will unify the communication infrastructure: OPC Unified Architecture (OPC UA) and Time-Sensitive Networking (TSN).
OPC UA is a platform independent service-oriented architecture used for machine-to-machine communication. Developed by the OPC Foundation in 2008, its focus is on communicating with industrial equipment and systems for data collection and control.
TSN is the IEEE 802.1 defined standard technology that provides deterministic messaging on standard Ethernet. Originally developed for audio/visual applications, TSN guarantees delivery of real-time applications on standard Ethernet using scheduling, which makes it a good fit for industrial applications, like machine control.
The TSN Task Group, part of the IEEE 802.1 Working Group, has been hammering out a set of standards for deterministic services through standard Ethernet networks to ensure "guaranteed packet transport with bounded latency, low packet delay variation and low packet loss." In layman's terms, that means the evolving network standard is designed to ensure the reliable delivery of mission critical, time-sensitive network traffic using built-in management and security capabilities that can prioritize the low-latency communication required for fast system response and closed-loop control applications.
TSN is a Layer 2 technology and is not a protocol. "It is a fundamental and generational change to the physical layer of Ethernet," says Bob Trask, North American representative for the EtherCAT Technology Group and senior systems architect at Beckhoff Automation. "TSN is a low level Ethernet mechanism that provides time synchronization…And this is going to be a big deal."
It is a big deal, but coupling TSN with OPC UA is an even bigger deal because it levels the fieldbus playing field.
"It's exciting to see OPC UA over TSN," Kowal says. "It's the perfect combination because it is going to give us something we don't have today, which is interoperability. We all have our flavors of Ethernet. At B&R, we have Powerlink. But we are committed to forge ahead with OPC over TSN so that there can be a system for all vendors to speak [to each other]."
The reason this is so important is because, as the industry implements IIoT, companies will want the same protocol from sensor to the cloud, regardless of the automation platform. In addition, as there is more automation on the plant floor and machines with multi-axis servo systems, plus vision systems and other devices all working on the same network, there will be a need for a higher performing network.
"Motion control in the plant is very critical," says Bill Taylor, controls engineering supervisor at BWI Group, a manufacturer of brake and suspension systems, who was speaking at the Automation World Conference & Expo in Chicago in May. Taylor referenced TSN as a must-have in the future. "When you send a packet you have to know it got to its destination, and to get that information back, there has to be handshaking."
While BWI is in the automotive segment, this deterministic technology applies to packaging, as well. "Packaging machines will now be able to communicate together and take advantage of deterministic capabilities to make sure the two sides sync together," says Tom Burke, strategic marketing officer for the OPC Foundation. "And synchronizing all of the different machines is an important aspect as we are starting to do things where everything is tightly coupled together."
A unified networking community
In addition to B&R and Beckhoff committing to OPC UA over TSN, there are more than 20 other suppliers that are pledging support, including big names like Rockwell Automation, Schneider Electric and Siemens. In addition, Cisco and Intel are in the mix, which represents what is expected to be a converged network of IT and OT. These two enterprise technology vendors could also accelerate the adoption of new products if TSN is written into the chips and industrial networking devices.
Having Rockwell and Siemens involved is very important, too, because they are contributing motion and safety capabilities, which are two critical components for using the OPC UA over TSN architecture in a manufacturing environment.
In addition, OPC UA has evolved from a client/server model to a publish-subscribe (pub/sub) model, in which a server sends its data to the network (publish) and every client can receive this data (subscribe). This enables many-to-many communication which is important to fieldbus level devices and IIoT.
While there is a lot going on, and the first OPC UA over TSN products are expected to roll out later this year, this effort will take a very long time. Currently, the Industrial Internet Consortium (ICC) has a TSN Testbed that is testing a variety of requirements, from combined critical and best-effort traffic flows on a single network based on IEEE 802.1 to vendor interoperability, security and the incorporation of high performance and latency sensitive applications.
And, there will be work to be done by end users and machine builders, as well.
"Machine builders will buy products from different suppliers that support the technology, but it will not be totally intuitive," Burke says. "There will be configuration and different things you have to do to make this work."
But, Burke notes that his team is working on delivering the instructions on exactly what needs to be done, because the goal is to make it as easy as possible for everyone. Even if it hasn't been an easy road for the OPC Foundation.
"It was not easy to get to where we are today as there are forces out there, of the political nature, that don't totally embrace this idea," Burke says. "But companies shouldn't differentiate based on communication technology. They should differentiate based on data and what you can do with the data from an analytics perspective instead of worrying about the mundane task of communication. And, the world is changing dramatically. From an end user perspective, they are expecting that stuff just works and they don't want so many flexible choices that don't work together."
From a machine builder perspective, well, the end users will be asking for this, and, OEMs should be asking their suppliers for this, as well. "End users and OEMs will demand a vendor independent platform from top to bottom," Beckhoff's Trask says.