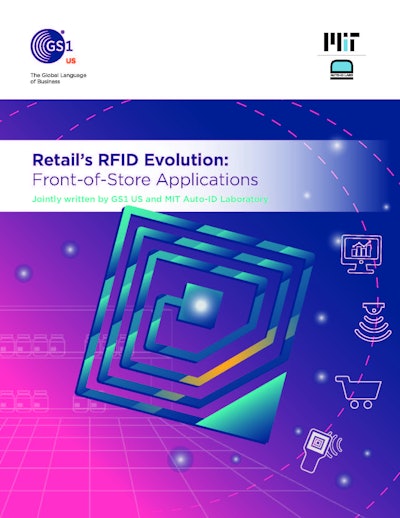 Radio Frequency Identification (RFID) technology has long been considered a promising solution for retailers. Still, the requirement of tagging every item has hindered its widespread adoption, creating a stop-and-go dynamic within the industry. Recently, there has been a renewed interest in leveraging RFID technology, according to Retail's RFID Evolution: Front-of-Store Applications, a white paper jointly written by GS1 US and MIT Auto-ID Laboratory.
The interest is particular to front-end retail operations, as retailers face fierce competition from e-commerce, rising inflation, wage demands, and labor shortages brought on by the Great Resignation. Inflation rates are at a four-decade high, while the labor market remains 1.2 million jobs below its pre-pandemic level. Profits in the retail industry have plummeted by 30% compared to the previous year, causing retailers to seek any and all alternatives to help with costs.

In the past few years, larger retailers turned to technology and automation, exploring trends like the Internet of Things (IoT), contactless interactions, and omnichannel fulfillment as potential solutions. Amazon, for example, has successfully implemented innovative technologies such as shelf and cart sensors, machine vision, and artificial intelligence (AI) to enhance their operations. However, these solutions pose scalability challenges and come with deployment costs reaching up to $1 million per store. Consequently, small and midsize retailers face significant barriers to entry in adopting these technologies. Failing to embrace automation may result in increased inefficiencies and the risk of losing customers to more significant, technologically advanced competitors. Enter the relatively low-cost RFiD.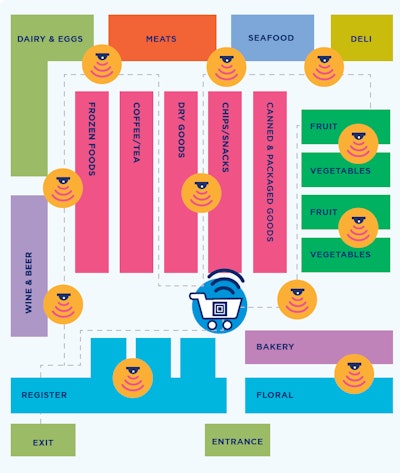 Over the past two decades, RFID technology has undergone substantial advancements. The costs of UHF passive RFID tags and readers have significantly decreased, while inventory management's read range, accuracy, and reader performance have vastly improved. For example, RAIN RFID reader costs have also reduced in the past decade without significant trade-offs in performance. It is possible to obtain enterprise-level readers in the $500 to $800 price range, at least 50% less than reader prices in the 2010s. Wireless connectivity infrastructure has become ubiquitous, and RFID tags and readers are available in various sensitivities and form factors. These advancements have unlocked the potential for long-awaited applications such as intelligent shelves, dynamic pricing displays, and store layout optimization.
Many retailers already utilize RFID technology in their supply chain and back-end logistics. In a 2021 Accenture survey, 80% of retailers had a positive view of RFID and have seen a substantial improvement in ROI. In fact, Walmart, one of the early adopters of RFID, recently announced that they would be mandating the use of RAIN RFID tags for items beyond apparel, such as home goods, sporting goods, electronics, vehicle tires, and toys. Interestingly, while RFID is well established as a tracking technology in back-end operations in stores, there has been growing interest in deploying it in front-end operations. The motivations are both increased productivity and enhanced customer experience. Leveraging this existing infrastructure, retailers have a unique opportunity to extend RFID solutions to their front-end operations more efficiently and cost-effectively than technologies like AI-powered computer vision.
Technology and automation are essential for retailers to thrive in an era of intense retail competition and mounting challenges. RFID technology offers a viable and cost-effective solution for retailers to enhance their packaging and front-end operations, streamlining processes and maintaining a competitive edge in the market. By embracing the advancements in RFID technology and learning from industry leaders, retailers can unlock new possibilities and pave the way for a prosperous future in the packaging sector.
Companies in this article