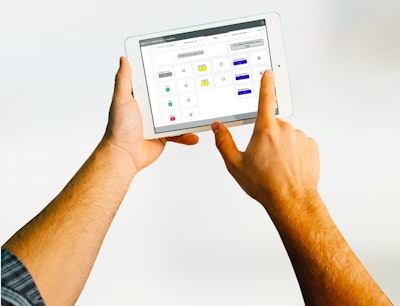 This article originally appeared in Automation World, a PMMI Media Group publication.
By: Dave Greenfield, Automation World Editor
What started decades ago as a practical application by oil and gas companies to keep track of remote wellheads using sensors and gateways now stands poised to transform the entire OEM business model. The driver of this transformation is not the technology, but the growing demands of end users for OEMs to handle the maintenance and servicing of the machines they purchase from the OEMs.
The technological capability enabling this shift—often referred to as the Internet of Things (IoT), which is essentially an advanced version of the sensor and gateway combination used by the oil and gas companies for years now—is changing the OEM business model from one of item-by-item sales transactions to an outcome-based service model.
"As the old saying goes, what you want is a hole, not a drill," says Amit Jain, senior director of product management at ServiceMax, a provider of cloud-based field service management solutions. "We're seeing OEMs move into what we call outcomes-based service models where they sell a service-level agreement tied to the desired outcome the equipment generates. So, instead of light bulbs, a company sells guaranteed lumens as a service. Instead of a jet engine, an airline buys guaranteed flight time. We've even seen some printer companies selling guaranteed page output versus ink and the device. Customers don't care about the [OEM] product; they want the outcome those products provide."
The company Jain works for, ServiceMax, provides an IoT-enabled cloud platform for proactive field service management and operations. The company was recently acquired by GE Digital to extend GE's Predix and analytics products and services across field service processes.
Working at a company situated at the core of this OEM industry evolution gives Jain a center-court view of the transition as it is happening. And he offered insight into where things stand now in the OEM industry and where they're likely headed.
Effect on the OEM business model
Jain began by noting that the traditional reactive service model employed by OEMs has "given maintenance a bad rap," i.e., a machine acts up, the customer calls the service department and a few days later a technician shows up to fix it. "Because of this, field service had, for a while, been a necessary evil of industrial manufacturing," Jain says.
What's changing this perception are the capabilities provided by cloud-based mobile technologies. These technologies enable remote equipment monitoring, automated service requests, technician dispatching and work order closing, which are creating new revenue streams for OEMs by adding value to post-sale warranties.
"The indirect effect of proactive service like this is that OEMs get happier customers, which of course has bottom-line impacts across the board," Jain says.
Those bottom-line impacts referred to by Jain include double-digit revenue boosts for the OEM. "Our own customers, on average, have boosted revenues by 13 percent through new business models and contract up-sells," he says.
Where the changes are occurring
Considering that this shift in the OEM business is still only in its earliest stages, there are no specific OEM industries moving toward this model as a whole, but most adopters tend to be OEMs outfitting their installed base with sensors based on their "intimate knowledge of their own products" and how they're being used.
"One of our customers, McKinley Elevators, has embedded sensors across much of their installed base of commercial and residential elevators and lifts. These sensors immediately begin collecting pools of data for their operators and technicians to monitor. Whenever an error occurs, the machine automatically initiates a work order and a service technician is sent with a detailed report and machine history to the service site," Jain says.
Since McKinley Elevators can now guarantee minimal downtime of their products, it has led to increased customer satisfaction and loyalty. "In their eyes, if they have the ability to upsell their business with an added service, it only makes sense to offer that as part of their overall business model," he says.
Third party potential
Historically, Jain said the demand for OEMs or third parties to handle equipment maintenance resided mostly in industries where the volume of installed products is high, such as with consumer appliances like refrigerators or equipment like water softeners.
"We're starting to see the trend become more relevant for industrial manufacturers who are now leveraging online and mobile apps to provide certifications to OEMs and third parties to provide maintenance/repair services in a more scalable manner globally," Jain says.
Jain says that ServiceMax is seeing more third-party sensor providers stepping in to be the middleman or broker between the machine and the OEM because of the huge demand by end users for the benefits of remote monitoring.
"Either way you look at it," Jain says, "consumers are demanding zero downtime. Since some manufacturers prefer to focus their resources on product development, that's where these niche providers come in. Often, it's a competitor or an independent contractor."
Inevitability?
Though this business model transition is just beginning—or not even started—for most OEMs, many people, like Jain, are convinced that selling an outcome-based service rather than a product is the future for OEM manufacturing.
"We're not alone in this perception," Jain says. "A recent survey we conducted revealed that 86 percent of respondents fully believe service revenue will eclipse product revenue in the next two years. Also, a Bain study concluded that those who optimize their service organizations drive double the profits of those focused primarily on product. Companies won't be making the bulk of their revenue on selling their 'thing,' but rather selling the outcome generated by equipment. Why offer just a product when the customer cares more about the outcome? Service is vital to that continued outcome and service contracts are a way to develop an ongoing customer relationship beyond a one-time sales transaction."