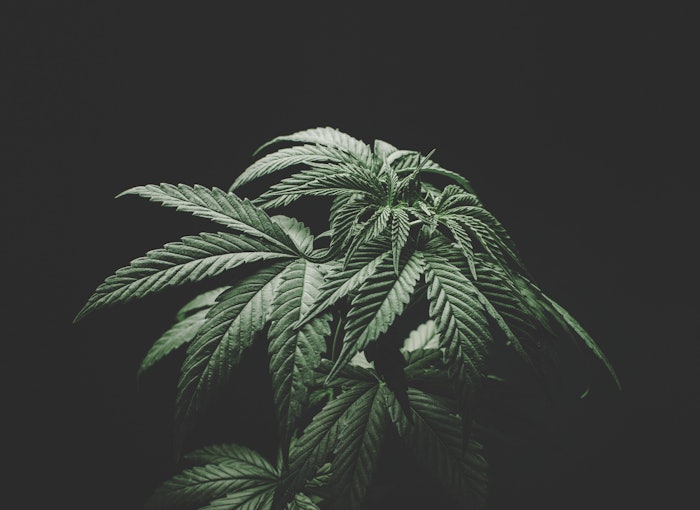 Cannabis is a word that used to conjure up images of dark alleys and illicit activity. Today, the word is associated with a new land of opportunity in which legitimate money can be made.
On Oct. 17, 2018, the recreational use of marijuana became legal in Canada, opening the door to what is projected to become a CAD$7.0 billion market by 2020 (USD$5.45B), according to New Frontier Data, a business analytics company that researches the cannabis industry. The company's Canada Cannabis Report: Industry Outlook 2018 says Canada is the first G20 nation to establish a dual adult use and medical cannabis system (to date, only Uruguay has adopted a national policy permitting widespread cannabis use), and the first nation to establish a worldwide export market. 
"Canada has the first mover advantage, with international expansion a key part of the strategy," says John Kagia, New Frontier's chief knowledge officer.
As a result, the money is flowing as the business is growing. Investors are starting to focus on cultivation and retail. 
This is true, too, in the U.S., despite the fact that only a handful of states passed medical and recreational legislation and cannabis remains illegal under federal law. Nevertheless, "in the U.S., there is an extraordinary acceleration of the amount of capital invested in this space," Kagia says. "By way of context, in the first nine months of [2018], it had already more than doubled the amount of investments in the cannabis industry in 2017."
While there are still hushed conversations and a stigma attached to the marijuana market, the people processing, packaging and selling products—ranging from buds to edibles to oils and vape—take business very seriously. And so do the consumers. New Frontier notes that in 2017 the U.S. legal cannabis industry generated an estimated $8.3 billion in consumer sales, and annual sales are projected to grow at a compound annual growth rate (CAGR) of 13.7 percent over the next several years, to reach more than $23 billion by 2025. 
"One of the core aspects of the evolution of legal cannabis that is important to understand is that people are not just waking up and thinking they'll try cannabis for the first time because it is now legal in their state. Rather, this is taking the already well-established consumer base of existing American cannabis users and migrating them out of an illicit market and into a legal market," Kagia says. 
Now, it's time to deliver product to these consumers. And to do that, the cannabis cultivators are looking for more efficient ways to process and package their products. And the manufacturers and distributors are turning to OEMs to help them scale operations in order to meet new demand.
Growing demands
In 2017, Patrick Wlaznak, co-founder of Soulshine Cannabis, went to PACK EXPO Las Vegas looking for a weigh filling and packaging machine. Soulshine, based in Renton, WA, is an indoor grower/processor focused on producing premium genetic strains. Until recently, all of the cannabis had been packaged by hand, which is inefficient and costly. 
"When you have people hand packaging, the scales might be off and the variances are unknown," Wlaznak says. "I don't know how much I'm losing as there is no way to account for that loss and that is unacceptable." 
So Wlaznak bought a machine from Paxiom Group that automates the weighing and packaging process. The machine can measure down to 1/10th of a gram. "It will tell you exactly how much you are over so you can minimize that loss," he says.
In addition, the Paxiom software is programmed based on the density of each strain of the cannabis bud, and adjusts the machine vibration to ensure the perfect amount of product falls into the hopper. If it's sticky, it shakes faster, for example. 
And it's important for any manufacturer to control the amount of loss, because that means money. To that end, not only did the Paxiom machine cut the packaging time by 30 percent, but Wlaznak estimates that it can save Soulshine about $400,000 a year in product by eliminating hand weighing and small scale errors.
And there's more money to be made with the machine as Soulshine contracts packaging out to other cannabis producers in Washington state. "The machine is so efficient that we can pre-package all of our inventory in four to five days each month, and we are done. The other days of the month we have other growers bring in their inventory and package up their material, paying a contract fee," Wlaznak says. 
Of course, the Paxiom machine was not built specifically for the cannabis market, as it is more frequently used in the food packaging applications. But machine builders across the packaging industry are well aware of the opportunity in front of them, and they are acting accordingly.
The cannabis calling and capital constraints
Headquartered in Toronto, Plexpack Corp., a maker of bag sealers, has been preparing for the cannabis boom for some time, doing research, touring facilities and attending cannabis shows. "We are doing everything we can to educate ourselves," says Jackie Irvine, the company's marketing manager. There are even discussions of creating a cannabis team to cater to the unique industry. "We think automation will be a huge part, and we need to be prepared for that."
But first Plexpack, and every other packaging OEM in this space, needs to understand the strict regulations associated with the industry. In Canada, even though it is legal, each province has its own rules around how cannabis can be sold, how many stores can be operated and where the stores can be. There are also strict regulations around ensuring the packaging is child resistant—as there are in the U.S. In addition, in the U.S., cannabis can only be sold in the state where it is legal for medical or recreational use, and it can't be sold across state lines.
"The U.S. is the wild west where each state has its own laws, which are sometimes changing daily," says Richard Coates, vice president of West Coast Plastics. "But people are putting money into this."
Indeed, money is the one thing that is not a problem in this market. The cannabis investors have a lot of cash and could buy a $125,000 packaging machine outright. The problem is, OEMs won't take a large lump of cash as they have to report where that money is coming from to the bank, which, in the U.S., could raise a red flag as everyone is still trying to fly under the radar to avoid any potential problems. 
Similarly, there are no fair capital leasing options, says Wlaznak, who started his career as a banker. "We have perfect credit and went to a capital leasing company to put 50 percent down on machinery and they gave us a 35 percent rate. So I shopped around to other capital leasing companies and got the same thing."  
Capital leasing companies may mark up the margins just because they know that they can. But it's still a sensitive territory, New Frontier's Kagia says, which is due to the federal illegality in the U.S. That means normal financial and banking services are not available to U.S. plant-touching businesses. Only 400 banks in the U.S. provide basic checking and savings services to cannabis businesses, and few businesses have access to conventional merchant services, the company's report says. 
As a result, the Canadian market is enticing since it gives U.S. and Canadian companies access to traditional capital not available to them in the U.S. In such a capital-intensive industry, the ability for plant-touching businesses to access financial markets gives Canadian producers a distinct advantage over their U.S. counterparts at a critical time during the market's development, according to New Frontier.
This is good news for U.S.-based OEMs that want to do business in Canada. Bad news for Canadian OEMs, which could be banned for life from entering the U.S. if they sell into the U.S. market.
Border patrol
In 2018, reports surfaced that Canadian citizens visiting the U.S. who work in or supply the cannabis space could be turned away and issued a lifetime ban from entering the country. 
An article in the Star Vancouver newspaper reported that Canadians working in the industry are being labeled as "inadmissible because they are considered to be living off the profits of the drug trade. Once banned for life, they must seek legal waivers from an immigration lawyer, good for between one and five years, for the rest of their lives when they wish to cross the border." 
The article goes on to identify an executive at a Canadian agricultural equipment manufacturer who was questioned at the border with two other men on his team. During the routine questioning, it was revealed that they were meeting an American company to begin design on a new machine intended for use in cannabis production. The men were further questioned and, despite the fact they are not involved with the production, distribution or sale of cannabis, it was determined that because the equipment was intended for use by people who are, the executive and his colleagues were "drug traffickers" according to U.S. federal law, and were barred from entry. 
New Frontier's Kagia is aware of situations where individuals have been banned, but the interceptions and the entry bans appear to be primarily focused on plant-touching entities, such as producers, processors and retailers. There's no reason to bar people who are not profiting from plant production or sale, he says. But, because federal government policies are still evolving and there is a clear sensitivity that puts border agents in the position of having to use their discretion when preventing entry, it is up to the OEM to communicate effectively and emphasize they are an equipment manufacturer while deemphasizing the potential use of the equipment.
"For OEMs operating on both sides of the border who may have concerns, we strongly urge them to consult an immigration attorney before they travel in order to understand the potential risks they might face," Kagia says. "We think the potential risk is low, but given that all of this is moving in real time, we are not saying there is no risk at all." 
Plexpack's Irvine admits she had some concern when she was traveling to the National Cannabis Industry Association (NCIA) Business Summit & Expo in San Jose this past July. The border agents can check an individual's phone and the person is obligated by law to say what they are doing when they cross the border. "That is the problem with the political environment right now, it is making it difficult for OEMs to get into this industry," Irvine says. And, while it's something to be cognizant of, it is not stopping her from doing her job to research ways to build new business. "You want to get into this market when the time is right, and the time is right now," she says.
Control your cannabis
Machine builders are not the only ones with an eye on cannabis. The technology suppliers understand there is opportunity, as well, with a new spin on automation that has traditionally been used in the food and beverage industries. 
For example, Brother Gearmotors, a division of Brother International Corporation that offers a wide range sub-fractional AC gearmotors and reducers for the food & beverage, packaging and material handling industries, announced that it has entered the cannabis market with the incorporation of AC Induction motors into a premium cannabis dry trimming machine. Introduced at MJBizCon in November, The GreenBroz Dry Trimmer M is a patented design that ensures the gentle rolling of cannabis flowers and a trim functionality allowing material to maintain its curves and unique shape throughout the trimming process. As part of the design, the Brother gearmotors are cost-effective and compact.
End users are interested in any and all  technology that is becoming available to help the business. 
At Coastal Canna, a small grower in Maine currently focused on medical marijuana that is distributed in the form of edibles, they automate the trimming process of plants using harvesting tools from EZTrim. The process then moves to a CO2 extraction system from Apeks Supercritical, which is safe, clean, fast and uses controls that require less supervision, including lights-out automation with internet messaging. "The extraction machines are so automatic, we just load the product, walk away and it will run for hours whatever the recipe," says Coastal Canna co-founder Ron Greenberg. 
Greenberg's operation is very small, a result of some of the Maine laws that limit the maximum number of plants the company can grow. But Greenberg is already preparing a 5,000 sq.-ft.-grow room with lights and air conditioning to be ready to scale once the laws change. 
Similarly, at Soulshine, they are constantly looking for new ways to make the growing and packaging process efficient. And, often, they are taking on the project themselves. Wlaznak says fertigation systems—in which nutrients are added through a watering system—can be complex and expensive, so they built an automated system themselves. 
The market is moving and changing so fast, and therefore business must be just as quick and nimble. "Whoever automates and scales the fastest is who will win," Wlaznak says.