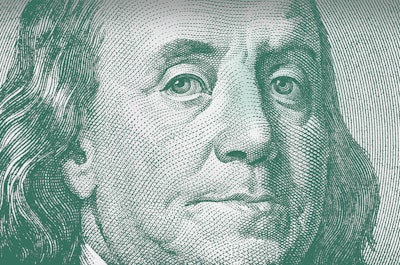 In June, Mike Pence, Vice President of the U.S., visited the JLS Automation manufacturing facility in York, Pa., to discuss the U.S.-Mexico-Canada Agreement (USMCA), which promotes fair trade between the three countries.
The USMCA is an effort aimed at modernizing the 24-year-old North American Free Trade Agreement (NAFTA), which was originally designed to remove the barriers to the exchange of goods and services between the three countries. USMCA, otherwise known as NAFTA 2.0 here in the U.S., is a renegotiation of that deal, which addresses new issues emerging around digital trade, as well as stricter labor and environmental standards, and intellectual property (IP) protections.
While USMCA was agreed to and signed by leaders of all three countries in November of 2018, only Mexico has ratified the deal to date. Canadian Parliament and the U.S. Congress have yet to pass the agreement. As a result, organizations like the National Association of Manufacturers (NAM) and PMMI, the Association for Packaging and Processing Technologies, continue outreach efforts that encourage manufacturing executives to call on Congress to ratify USMCA.
The goal of USMCA: To strengthen manufacturing in America, in Mexico, and in Canada.
According to NAM, as U.S. manufacturers' most critical partners, Canada and Mexico purchase one-fifth of the total value of U.S. manufacturing output—more than the next 10 trading partners combined. These exports support about 2 million American manufacturing jobs and 43,000 small- and medium-sized businesses.
NAM recently released data sheets that outline how the USMCA will impact each state. For example, the fact sheet states that one in four Pennsylvania manufacturing firms export to North American partners, and more than 80% of them are small and medium-sized businesses—like JLS Automation, which is a maker of robotic case packing systems. Without a free trade agreement, Pennsylvania's exports to North American partners could face more than $1.5 billion in tariffs.
The tariffs concern Craig Souser, CEO of JLS Automation, but he is even more worried that he could lose business if Congress does not pass the USMCA. "We have competition in Canada. We can compete, we're not worried about that, we just don't want them to have an unfair advantage," he says, noting the need for the same rules to be applied at home and abroad. "Just level the playing field and we, at JLS, will take care of the rest."
Nafta 2.0
The foundation of NAFTA, which is a duty-free, quota-free treatment for trade in goods, has created a highly integrated and robust supply chain between the U.S., Canada, and Mexico.
"NAFTA has worked and is working," says Shawn Jarosz, president and founder of TradeMoves, an international trade and customs advisory firm, noting there is a constituency of people who say, "If it's not broke, don't fix it."
The latest thinking, however, is that NAFTA is an old agreement and some people—especially President Donald Trump—think it's stagnant. Early on in his administration, Trump railed against NAFTA and called out both Mexico and Canada for taking advantage of the U.S. on trade. On several occasions, the president threatened to pull the U.S. out of NAFTA, using that as leverage to get a more modernized version of the trade agreement passed.
There are concerns that if USMCA is not passed by Congress, it is possible that President Trump could withdraw from NAFTA. That would mean tariffs as high as 15% for some food processing and packaging machinery shipped within the NAFTA region. "Passage of the USMCA is the best way to ensure that goods, including machinery and parts, continue to flow freely between Canada, Mexico, and the U.S., and that long-standing North American supply chains are not disrupted," says Jarosz. And, she is optimistic that free trade will continue. "I expect it will be passed this year, even as early as this fall, and rolled out in 2020."
According to a U.S. International Trade Commission study, once ratified and fully implemented, this trade deal will help grow the U.S. economy by an additional $68 billion and add more than 176,000 new jobs.
While USMCA addresses all manufacturing, it appears to be geared toward certain industries, particularly automotive and agriculture. For example, the USMCA's rebalancing of trade to support manufacturing, high-paying jobs, and greater incentives to source materials in North America has a distinct focus on automotive. In a recent article in The Washington Post, Vice President Pence wrote: "The USMCA will eliminate NAFTA's loophole that lets foreign car companies buy auto parts from China or Europe, assemble them into vehicles in Mexico, and then sell those vehicles duty-free in the U.S. Instead, the USMCA will require at least 75% of a car to be built with parts genuinely made in North America for it to be sold duty-free." For more information: oemgo.to/rebalancing
Pence also penned, "By removing barriers and opening new markets, the USMCA will increase U.S. agricultural and food exports by more than $2 billion annually." According to a government fact sheet, the USMCA will create new market access opportunities for U.S. exports to Canada of dairy, poultry, and eggs, and in exchange the U.S. will provide new access to Canada for dairy, peanuts, processed peanut products, and a limited amount of sugar and sugar-containing products. For more information: oemgo.to/processingoutcomes
What's more, both Mexico and Canada seem to be in agreement that USMCA is a positive move.
About 56% of total imports to Mexico are from the U.S., and close to 80% of total exports are to the U.S., noted Luis Domenech, managing director at Market Intelligence Latin America, S.C. (MILA), a company that helps organizations enter and expand in the Mexican and Latin American markets. "So if there are taxes imposed to 80% of Mexico's exports, it would really hurt the economy," he says.
Mexico is also entering a new phase, with a new president who is changing the economic model that has prevailed for over two decades, an effort to shrink the social and economic gaps by improving the uneven wealth distribution and combat corruption and drug-related violence.
"It's important to understand that Mexico is growing in terms of population and GDP," Domenech says. "We have a huge population that is young and becoming independent, so there is a strong demand for housing and for services across the country." These things are driving up demand for more products.
In Canada, there is a sense that NAFTA 2.0 is the foundation for modern manufacturing, enabling integrated operations that allow a free flow of goods and services between the three markets to collectively build products for sale domestically and internationally.
"Manufacturers in Canada are quite happy with the USMCA," says Matt Poirier, director of trade policy for the Canadian Manufacturers & Exporters (CM&E). "There are pros and cons depending on what sector you're in, sure, but overall it's a solid deal that moves the needle in a good direction for North American manufacturing…We like USMCA and want to see both Canada and the U.S. pass it as soon as possible."
So, if it's a win-win-win, what's the problem? Democrats are seeking tougher enforcement of labor and environment commitments and a broader dispute settlement mechanism under the new agreement, which appears to be at the center of what's holding up ratification in the U.S. "There are a number of new provisions in USMCA targeting labor reform in Mexico and the U.S. enforcement of those provisions. Democrats want to make sure there are effective accountability and enforcement mechanisms in place going forward," explains Jarosz.
And, Prime Minister Justin Trudeau has indicated that Canada is waiting for the U.S. to pass USMCA before it makes its move to ratify the agreement.
The impact on OEMs
What manufacturers and machine builders want the most is certainty in the North American markets.
To get that point across, in July, Jorge Izquierdo, vice president of market development at PMMI, joined more than 130 manufacturing representatives and USMCA stakeholders in Washington, D.C., to speak with key legislative decision-makers as part of NAM's "Trade Makes America" Capitol Hill fly-in.
Izquierdo met with the staff of a New York senator plus two representatives and the staff of the other representatives—mainly Democrats—to share data on how important the Mexican and Canadian markets are to packaging and processing machine builders.
"The idea was to express that we know they have legitimate concerns, but to convey why [USMCA] is important," says Izquierdo.
To deliver that message, he shared PMMI business intelligence that shows the U.S. packaging machinery market—an almost $10 billion industry—exports about $1 billion worth of packaging machinery every year, the majority of which is going to Canada and Mexico, according to the PMMI Guide to Global Markets 2018 Report.
In addition, most of the Canadian packaging machinery imports come from the U.S., and in Mexico, imports are almost equally coming from the U.S., Germany and Italy. This is important to understand because, "If we lose the benefits of a trade agreement, we won't be able to maintain our share of the market," Izquierdo says.
Izquierdo is optimistic that the USMCA deal will happen. Meanwhile, OEMs across the three countries are waiting, watching, and trying to make sense of what it all means to them.
"After sifting through all the 'noise,' I believe in Canada some businesses will prosper, others will be negatively affected," says Sharron Gilbert, president and CEO of Septimatech Group, a packaging line machine builder based in Waterloo, Ontario. "Our particular business interest is with dairy, and my perspective is this could potentially open up opportunities for our customers who are producers of goods to become more competitive, change package formats, innovate new products and improve operational efficiencies. U.S. customers can explore new market opportunities to grow and enter into the Canadian market place. And, Septimatech's solutions will support dairy customers in both countries."
Ultimately, free trade is about helping North America move toward more progressive manufacturing practices.
"We need to see our lawmakers in Washington help to expand our ability to penetrate this market with modern trade policies and pass the USMCA," says JLS Automation's Souser. "The administration has kept its promise to negotiate a new North American trade deal. So it's time for the Congress and the Senate to do its part so that we can focus on what we do best: make world-class machines."
This article was published in August 2019, at which time the USMCA had not been ratified by the U.S. Congress or Canadian Parliament.