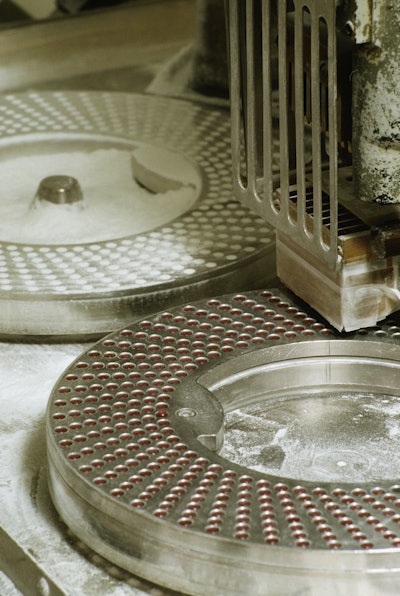 ...and especially packaging equipment suited for pilot projects.
Companies want packaging machinery that accommodates the customized nature of nutraceutical products, says the new report, "2019 Nutraceuticals Market Assessment."
Respondents indicate that they are looking to process and package more small batches of products. CBD and herbal supplement brands will often vary production and packaging based on the concentration of CBD or the supplement, as well as delivery systems. This leads to dozens of different combinations. So, while there may be lots of SKUs, batches are very small.
During the initial stages of product development, companies need to be able to set up small pilot plants. It can be difficult to find equipment manufacturers that are willing to make one-off machines for these small pilot plants before nutraceutical companies increase their production scale.
"You need to be able to produce for small pilot plant operations…start-up type machinery that can get you to first base," says one plant manager for a functional foods and supplement company. "It is challenging to get that kind of machinery."
Several of the small nutraceutical companies report facing challenges with U.S. OEM's in particular. Some machinery companies can tend to be uninterested in working with smaller nutraceutical companies, forcing these companies to look overseas for their equipment, the PMMI research team was told.
Respondents are interested in finding local machinery suppliers that are willing to work with small nutraceutical companies to provide custom-built machinery.
"We are looking for machinery that is more user-friendly and intuitive," says the same plant manager. "We have mostly older equipment, and that is part of the problem. We have older tablet machines where the technology is really simple, but it's hard to get replacement parts. With new machines, we have so much more tech and electrical to deal with and they require a lot more training, but they are more automated."
According to the study, the nutraceuticals market will grow from $79 billion a year in 2019 to $109 billion in 2025. Seeking replacements for medicine, both millennials and boomers are turning to vitamins, supplements, and functional foods and beverages. CBD is playing a big part in the 5.3% CAG.
In other machinery trends, easy-open packaging is important for U.S. consumers, particularly with the rise in portable functional foods and beverages. However, easy-open features are not a standard part of most current nutraceutical packaging machinery and would require that existing lines be retrofitted, which requires substantial investment.
A machine's ability to produce easy-open packages is a key selling point for nutraceutical companies that market nutraceuticals in portable stick and blister packs. The benefit of this packaging is convenience, which would be defeated by a lack of easy opening.
Download your FREE 20-page Executive Summary, or, PMMI members can download the entire report here.