PMMI's OpX Leadership Network exemplifies industry stakeholders working together to create useful work products that are free to all. "For example," says Bryan Griffen, "take our total cost of ownership work product." Griffen is PMMI's Director of Industry Services. "TCO is a work product that we put together several years ago that has had more than 5,000 downloads at this point."
Once an issue like TCO or OEE has been identified through a series of face-to-face meetings with CPGs, contract packagers and OEMS, OpX forms a solutions group to help reach consensus on terms, formulas, check lists, even producing worksheets to help compute something like OEE.
One of OpX's very heavily downloaded tools is the OEE calculator. "All of us know that there's about a million different ways that this has been interpreted throughout the industry. It's hard to find two companies that interpret OEE exactly the same way," explains Griffen. "What we did was put a stake in the ground and said this is how the leadership network is defining OEE. These are the calculations that everybody agrees to, and these are the parameters that we believe need to be in those calculations, and where they should be in those calculations."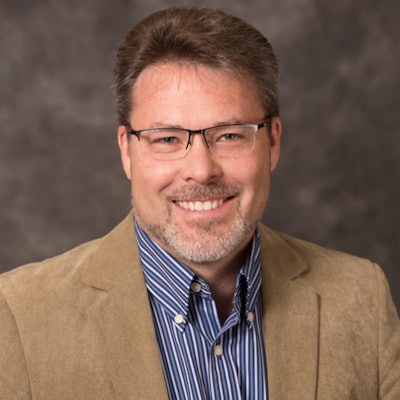 "In the ten years since it started, more than 250 companies have collaborated on the development of thirteen different work products, and our mode of operation has always been and will continue to be that anything we do, all of these best practices are free to the industry," says Griffen. Work products focus on three areas: people, projects and process. These tools, developed for industry, by industry, run the gamut from workforce development to clean-in-place guidelines.
A more recent release, Factory Acceptance Test, has received more than two thousand downloads, but OpX is now working on guidance and best practices for virtual FATs. Out of necessity, OEMs and CPGs have had to chisel out a way to approve equipment for delivery without an in-person team visiting the manufacturing facility due to Covid-19 shut-downs and travel restrictions.
Results have been so good, many are remarking they cannot see returning to the old way of sending a team at great time and expense, to check out the machinery. So OpX took up the challenge.
The Virtual FAT Solutions Group had its first meeting last week and will be meeting weekly for the next several weeks to put together the leadership guidance and requirements around doing a virtual FAT with the goal of having that published and out to the industry in June.
---
Hear GTI's Greg Flickinger talk about virtual FATs during a PMMI Unpacked Podcast Virtual Town Hall from April 8, 2020.
---
Remote access is another developing story influenced by the virus. OpX has been offering a Remote Equipment Access document for downloading for the past two years. There has been some resistance from CPGs regarding both security of the network, and the safety of plant workers. But now, with Covid-19 redefining the way we do business, there has been an uptick of interest.
"Many have realized that connecting your machine to an OEM for troubleshooting, etc., is as secure as on-line banking," says Griffen. Still, the intense interest has grown only due to changes forced on CPGs due to the pandemic.
The Remote Equipment Access Options Analysis provides a common understanding of the relative pros and cons of various common industry methodologies for remotely accessing equipment installed in manufacturing facilities. The goal is to enable safe and secure remote equipment diagnostics and assistance. This work product is designed as a discussion tool to consider the approaches available to enable remote access to equipment.
---
Listen to podcast: Overcoming Hesitation Around Remote Access, from April 2020.
---
Read more about the OpX Leadership Network, download free work products, and find out how you and your organization can participate.