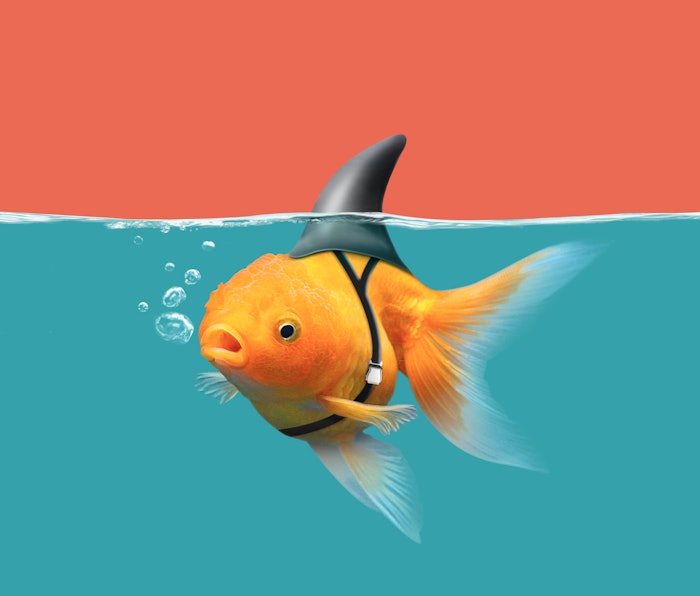 How can you get the most out of your exhibiting experience? Don't settle for strong booth traffic alone. Recognize that your company's true goals—new customers and sales—depend just as heavily on efforts after the show. To optimize performance, marketers should consider these important tactics:
Send a quick thank you to all booth visitors that reminds them of your products—but don't stop there. Ideally, your plan should include scheduling six months of post-show follow-up. This timing is necessary because buying teams conduct research in varying stages, and their decisions aren't always linear to the show. The best way to keep your brand top of mind among potential buyers during their research process is with communications across a variety of channels. Creating ongoing opportunities for engagement with your brand in the months post-show helps ensure that you'll be part of the conversation as different accounts come into market. 
Pro tip: PMMI Media Group offers Multi-Touch Campaign packages that provide a mix of digital, print, and social outreach to a single industry or buying interest. The packages are an easy way to ensure cross-channel message reach.
Leverage show-related messaging in your campaigns. Don't just send generic communications once you're back home. Use relevance to grab attention with messaging specific to the show. Some simple ideas: Offer a special discount to show attendees, recap trends from the show in a brief article, or share videos of equipment and denote which models were at the show.
And don't limit these communications solely to your booth leads. Consider just one startling data point relating to PACK EXPO:  For every 200 or 300 leads an exhibitor receives, there are typically 10 times more for the product category who missed the exhibitor's booth. And there are always many others who will have had interest in a show but were unable to attend. Scheduling campaigns with trade media can help ensure that you're part of show-related conversations, and that you're getting in front of the entire addressable market for your product—not just the few who stopped by your booth.
Make the most of post-show debriefs with your team. Most organizations will do a post-mortem meeting with members of sales and marketing shortly after returning home from a show. These meetings, where folks review successes and shortfalls, are useful in identifying lessons learned and any action items that need to be taken when readying for future shows. 
But don't stop there: Document frequently asked questions you received from booth visitors about your product. These FAQs provide valuable insight into areas that prospects most want to know about—the same areas you want to be sure your website and content resources are addressing. Pro tip: Two very easy ways you can use such feedback to expand your content library is by building an FAQ page on your web site and/or compiling the questions with a few sentences of response into a question and answer article structured like an interview with one of your experts. You can then use these content resources to drive traffic to your site throughout the year by teasing the content in paid social ads and email.
Keep an eye on your show leads
You probably know how many leads you get after a show, but do you know what becomes of them? PMMI Media Group surveyed 154 of its packaging and food processing advertisers this past spring, and nearly one-third (32%) report they do not examine won opportunities from trade show leads, according to the report, titled "Supplier Marketing Trends and Best Practices." 
Not tracking leads this way is a big mistake, as recognizing the value of marketing efforts takes time. Lead value isn't just quantity of initial engagement. Tracking the relationship over the sales cycle—perhaps even several years for some equipment manufacturers—provides more useful insight into quality of engagement and a more accurate assessment of the return on marketing efforts. 
You can't manage what you don't measure. The more adept organizations become at tracking lead origin and its progression through sales outcome, the easier it will eventually be for them to justify marketing spend, empower sales teams with better leads, and achieve greater ROI.