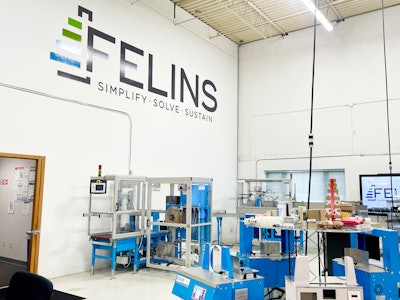 This year marks the centennial anniversary of banding equipment and automated packaging manufacturer Felins USA, Inc., a provider of bundling and labeling machines, as well as materials, parts, and services. While Felins may offer a unique product in the vast packaging landscape, OEM Magazine is spotlighting the Milwaukee-based machine builder because the company is a shining example of what dogged determination looks like.
To last 100 years—through the Great Depression, wars, recessions, and fierce competition—takes grit with a bit of passion, perseverance, and reinvention thrown into the formula for good measure. For example, during the 2008 recession, Felins was hit hard because, at that time, much of its business came from the print industry, and about half of the printers went bankrupt.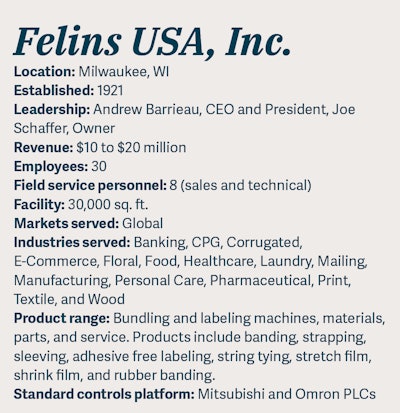 "Since then, we've reconfigured for growth in food, pharmaceutical, personal care, e-commerce, and hospitality which involves end of line commercial laundry facilities," says Andrew Barrieau, president and CEO of Felins. And, it has been a success, he says. "We've had 400% growth in non-print areas of our business."
Barrieau joined Felins in 2005 as CEO, partnering with Joe Schaffer, managing director of Monument Capital partners, an investment firm that is the majority owner of Felins. Barrieau's background ranges from his first job in a gun factory to heating and air conditioning R&D to then, after getting an engineering and master's degree, landing a job at Koch Industries. But when he was given the opportunity to be the CEO and a partner at Felins, he jumped at the opportunity.  "I fell in love with the business and in one day decided to leave an industry I had been in for 25 years," Barrieau says.
So, what is so exceptional about this small, 30-person company? Well, there are a few things.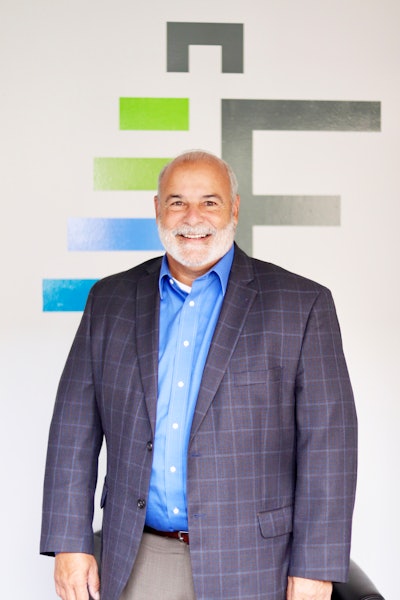 First, the Felins history
In 1903, Fred E. Lins, an immigrant from Germany, started the Quality Sausage Company in Milwaukee. By 1921, with business growing, the manual process of tying sausage ends was creating a bottleneck on the processing floor as employees' hands were hurting. So, together with a co-worker, Lins developed a mechanical way to tie the sausage links using a foot-operated machine. The patented machine, called the Pak-Tyer, used fewer tying materials, reducing waste and costs, as well as reducing worker injuries while maximizing production efficiency. When sales of Pak-Tyer skyrocketed, Lins started a separate packaging company called Felins—based on his first and middle initials (F and E) and his last name.
---
---
"It was very innovative. And the same focus Fred had back then we've been applying to new markets for the last 100 years," Barrieau says. "We've accelerated that in the last 40 years as the company has invested in new technology. Some of it we invented, some of it we bought, and for some of it we partnered with others."
The ability to shift course as needed came in handy last year when 94 of Felins' customers in the hospitality and non-urgent medical care businesses shut down due to COVID-19, which in turn impacted Felins. But, in true form, Barrieau and team ramped up offerings for other customers in the pharmaceutical field that were producing vaccines, COVID test strips, and the COVID-19 vaccine cards. The growth in that area offset the temporary loss of 94 customers. "As a result, last year was a record year for us and this year looks to be the largest in company history."
The record-breaking revenue is not just due to pandemic-related equipment needs, but also because of a significant investment Felins made in the food segment, which includes innovative products like adhesive-free labeling that is held in place using tension instead of glue. And automatic sleeving, an automated way to offset the manual process of putting on a chipboard sleeve, for example.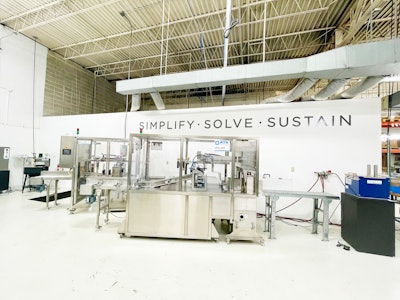 Its paper and plastic banding machines, an alternative to plastic strapping and shrink-wrapping, uses wide but thin material to keep a strong hold on products without causing damage. And while many banding options are heat-sealed, the Felins offering uses ultrasonic technology which can be used in clean rooms, refrigerated rooms, and wet rooms. It generates no heat which means lower energy consumption and gentle handling of products. And material usage and waste are kept to a minimum which reduces costs.
Of course, Felins offers a range of ways to bundle products, but because this is an end of line offering, many manufacturers don't factor it into the total equation. And that means the Felins sales team spends a lot of time educating its customers.
"We'll do an evaluation to look at how a company is packaging something and to figure out if there is a way to find a reduction in labor, because a lot of times when we go into a facility we see folks standing around and that's a signal to us that there's an issue with throughput," says Seth McNally, Felins' regional sales manager, noting that these companies will have their upstream process completely figured out—until it gets to end of line. "They are willing to spend millions of dollars on upstream equipment, but when it comes to end of line stuff it's an afterthought. So, we focus our attention on how we can help the process and how our machinery can save on labor costs and increase throughput."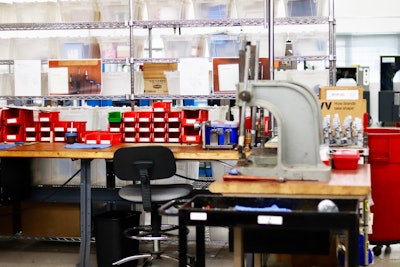 Second, its appreciation for partners and people
Internally, Felins has a great team of salespeople, but the company also has a network of dealers and distributors across the country.
Interestingly, Felins will forecast demand and build standard machines without orders pending, but the company can also build custom machines. Felins can do machining, wiring, control programming and design inhouse. But there are some areas that may be outsourced. "We'll do an automated system, and it all depends on where a customer wants us to start and stop," Barrieau says, explaining that they can handle conveyance right out of the line and then into the Felins system which then goes into the next thing downstream. "If we're good at it, we'll take it on.  But if we're not good at it, we'll refer it to other suppliers. We clearly are a manufacturer that leverages supplier partners in a unique way."
When embarking upon new market segments, Felins is perfectly willing to accept a little help from its friends. For example, Felins makes castings for a part in mild steel, but that same casting cannot be used to make the part in stainless steel economically. So, they went to a supplier partner and 3D-scanned the part that is made in mild steel so that it could be printed in stainless steel.
"We tried machining this the conventional way, and it cost us about four times more than when we had it printed," Barrieau says. "Now, we don't own the printer, because there's a slew of suppliers in Milwaukee with different specialties, and there's one company with so many 3D printers that all we have to do is send them a 3D file and they'll print the parts for us no problem."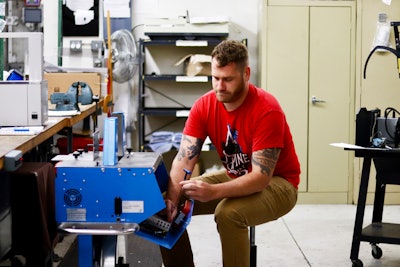 That flexibility to manufacture inhouse or shift to suppliers where needed is aided by a lean philosophy which allows for creative solutions to problems, especially when it comes to lead times. Barrieau remembers one instance when a client quoted 12-to-14 weeks to deliver 10 automated systems. "We said we can build the first one in 12-to-14 weeks and then we can build two every week after that. But they said they needed all 10 sooner than that. So we reinvented the process and the way we make them and we built all 10 systems in 12 weeks. That kind of innovation comes from leveraging supplier partners and then also leveraging the talent that we have in our company."
One of the talented people at the company that Barrieau refers to is Lindsay Gruenwald, technical service and procurement manager, who has been with Felins for 14 years. Gruenwald had been working as a bartender, and, as a single mother at the time, she decided to go back to school. Shortly after graduating, she started work at Felins as an assistant in accounting and quickly moved into purchasing—responsible for buying all major components for equipment. And then a few years ago, she identified that the company needed someone to run the technical service department, as well as the warehouse, and so she stepped into those roles as well.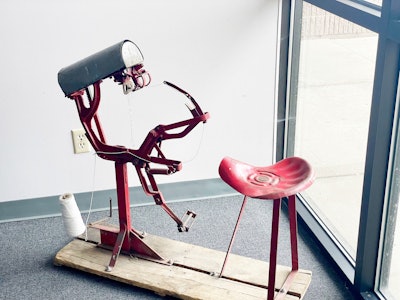 Having the ability to grow within the organization is an important part of the company culture. And it is Barrieau's leadership style that keeps everyone engaged. "A few weeks ago, he was going to take the afternoon off, but he didn't go for some reason," Gruenwald remembers. "I asked him why and he said he was having too much fun here today. Things were happening so he couldn't take the time off, but he didn't get upset."
"No matter what kind of day you are having, he makes it better," echoes Holly Stendler, Felins' customer service manager. "He makes time for every single person in the company. Prior to COVID, he'd come in and shake everyone's hand and say good morning. He's just a phenomenal person to work for and he believes in each and every one of us."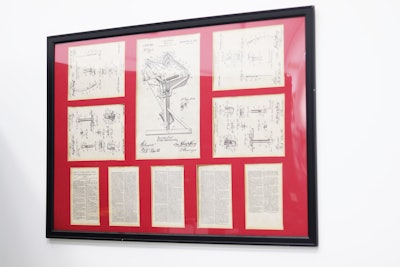 Third, its commitment to sustainability
Another thing that helps Felins stand out is its focus on the environment for "less packaging mess."
Sustainable product packaging is Felins' passion and is at the center of everything the company does. Initiatives inside of the company include going paperless. Over 14,700 pounds of paper have been eliminated since tracking began in 2015. The company has also eliminated all use of Styrofoam-based products from operations including foam cups and foam packaging materials. All corrugated cardboard, paper, plastic, and metal is recycled. An installed in-line water filtration system eliminates any bottled water onsite. And energy-efficient temperature controls and lighting have been installed to reduce power and energy consumption and costs. And its products are designed using compostable and recyclable materials to reduce the packaging mass by up to 95%.
And the banding products Felins provides to the packaging community are designed to minimize packaging material consumption overall. "It's not just a reduction in actual materials needed to accomplish any given job, but also what banding does," explains Lisa Barrieau, Felins' food industry sales manager. "Sometimes you show up at a plant and see trash bins filled with scrap material. We use the exact amount of material needed for each project, so there is no wasted material."
---
---
Ultrasonic banding is also the perfect fit for the industry's e-commerce efforts underway to make the box the size of the customer order so that there's no need for extra inner pack material at all. Or banding can help unitizing orders with more than one item to ensure that products banded into a bundle maintain the shape and size as they travel through the entire scanning and boxing process.  Working with box on demand companies, that have equipment that can 3D scan something to make a box the size of the product, Felins comes in as the way in which the items are held together so that as they are 3D scanned the dimension doesn't change.
"It's a new area for us, but in e-commerce, when it comes to reducing the amount of inner pack in a box, we specialize in that," Andrew Barrieau says. "It is us helping the people who are fulfilling orders to do it with less packaging mass and with less labor. But these are not traditional packaging solutions that the world knows about, and that's our challenge. How can we get the people who are making decisions to find us when they are exploring their options?"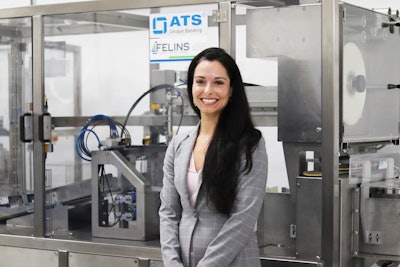 To overcome that challenge, the Felins marketing team is very social media savvy, using a digital strategy to educate and attract new prospects.
"Because we typically offer niche types of packaging, it's not the first thing that most packaging engineers or brand managers think of," says Ben Vlieger, Felins' director of marketing and product management, noting that in an RFP, Felins seldom competes with others doing the exact same thing because the sales team is finding unique applications to apply technology in a different way. The challenge is getting people to understand the product's potential.
"YouTube has been a great tool for us, especially since search engine optimization is so important," Vlieger says. "Having all of that content on YouTube, we believe, boosts us up in the search rankings. And video content has become more popular. It is what people want. They don't want to read page after page after page, they want a 30 second video in their social media feed to educate them on what it is that they are thinking about or looking for."
For example, years ago, Felins had a solution for tying bunches of flowers with elastic, and now that technology has been modified to be all stainless steel and food-grade elastic. As a result, companies looking for an automatic machine to truss a chicken are now turning to Felins.
"The way they find us is through YouTube," Andrew Barrieau says. "They'll Google 'is there a chicken trussing machine out there?' and they'll find us. We have manual versions, and we partner with other companies to do more automated robotic systems, and that kind of innovation is successful for us. We are emerging into a new market segment where we really didn't have a presence before with a technology that we already have mastered but applying it to a new application."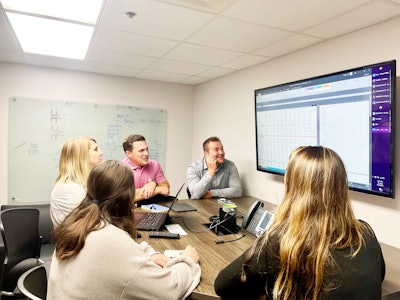 Last, the culture is totally RAD
A few years ago, Felins went through a rebranding effort in order to better represent the company as an "innovative alternative brand." The result is a new tagline of "Simplify, Solve, Sustain," which represents what the company has been doing since 1921.
And it all starts with customer service. Stendler, who has been working in customer service at Felins for 14 years, created a guidebook—the customer service bible—that captures everything in a consistent manner so that anyone on the team can receive a customer call and manage the query appropriately. "I stress that world-class customer service is a must," she says. And that eventually flows into the rest of the organization. "The customer service department is a feeder program for our company where people learn from the ground-up how processes work so one day they'll succeed in another role."
---
---
In addition, by listening to what customers want, Felins continuously adapts the organization. For example, about 10 years ago, Felins began offering programs for leasing and renting machines. This way, when a customer is not familiar with the Felins offerings, they can test it out without having to make a big investment that requires purchasing the equipment. The leasing program has been so successful that Felins is outgrowing its current 30,000 sq. ft. space and will be moving to a new facility in the Milwaukee area by 2023.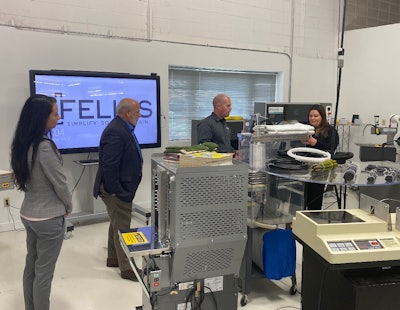 As for technical support, getting equipment up and running has recently been streamlined by using FaceTime video to diagnose problems quickly. "And during COVID we took the opportunity to film the set up and barcode the machine so anyone can scan [the barcode] on the phone and see a walk-through of how to set up the machine," Gruenwald says.
The company mission—which puts sustainability as a top priority—is supported by core values that state: "Be Reliable, Accountable, and Dependable." In other words, Felins folks are living the RAD life which is focused on forward-looking behavior to innovate and continuously improve and excel personally and as a team. Also important is "candor with care," which Felins has defined as being honest and direct, but never mean or hurtful, and always committing to customers first.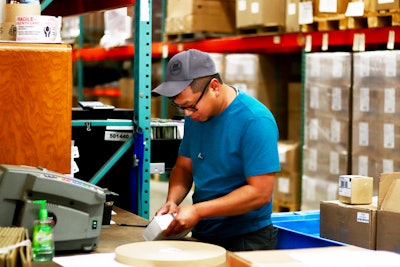 "The one thing that really differentiates us, at least over the past 15-to-20 years, has been the culture," says Vlieger. "It is the thing we work on more than anything because we work hard to make sure this is a great place to work, that the work is meaningful and rewarding, and that people want to come work here. It shows up in the way we treat our customers and the way that we treat each other, and that is what really makes Felins different than any other company I've worked for or seen from the outside."
As CEO, Barrieau takes the company's core values very seriously. "Reliable, accountable, and dependable isn't something we hope we have someday, it is something we expect of every new hire," he says. "If you're not reliable, accountable, and dependable, you can't be on our team. It will not work." But the other side of that, he says, is having fun. "Life is too short, so we may as well enjoy our work. It's a choice. You can choose to be miserable at work or you can choose to have fun.  We choose to have fun."
Companies in this article