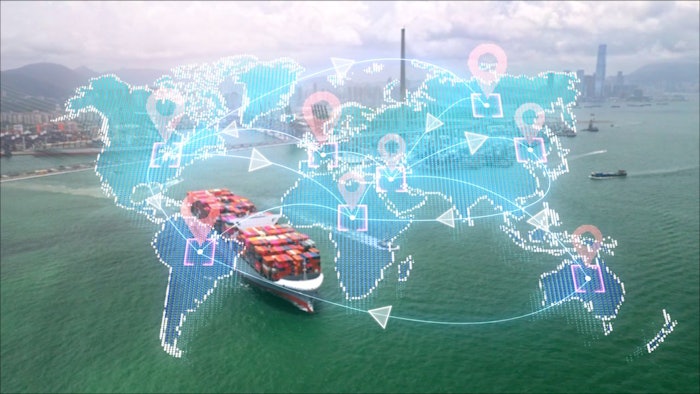 Agile practices are often associated with software development, a tactic in which  developers use small sprints to make incremental improvements in applications. These improvements are released as they are developed, which is one of the reasons there are so many updates to apps we use on our phones, as an example. But agile models, as applied to improving manufacturing operations and alleviating supply chain issues, is a new approach, according to Paul Blacklock with the Foundation for Supply Chain Solutions (F4SS), an association of CPG executives.
Agile in the manufacturing space starts with a mindset of collaboration, short cycles of improvement, and looking at end to end solutions. One example Blacklock highlighted during his session at PMMI's Annual Meeting in Detroit this past November, was General Mills' need to increase capacity because of COVID.
When COVID hit, consumers started baking more and demand for products like flour and sugar increased dramatically, and, somewhat unexpectedly. In response to this significant increase in demand, General Mills needed to increase capacity quickly. Traditional ways of finding contract packagers were not going to cut it, it was too long of a cycle, Blacklock said. In order to move the ball forward in a matter of weeks rather than months, General Mills employed an agile manufacturing strategy.
---
---
 The CPG got everyone together – manufacturers, suppliers, operations, maintenance, and line workers, etc. – to collaborate on potential solutions. The team got super creative by collaborating with partners on the outside, looking end to end for solutions, employing transparency, and including everyone involved in the process at all levels. There was a person, for example a maintenance guy, who would never usually be invited to these types of meetings that had the piece of knowledge the team needed. Instead of looking at all the things they need to do in the next two years and focusing on what would not work, the team focused on what needed to be done now to make it happen quickly, Blacklock said.
Agile supply planning is demand focused not forecast focused. Using data from Walmart showing what is actually going through the registers, the team figured out production needs based on demand, not on forecast.  This approach required putting everything on the table. "General Mills had to decide whether it was going to be efficient or agile. The company looked at relying more on labor because labor can do changeover quicker and easier. When you are looking at agile, you make different choices," Blacklock pointed out.
To keep up with demand during COVID, SKU proliferation went away. That said, Blacklock does not see this reduction in SKUs as permanent. As he pointed out, consumers like choices. Late-stage customization is something consumers want more of and manufacturers are trying to figure out ways to deliver despite supply chain challenges.
 One way to ease supply chain issues, Blacklock suggested, is implementing  supply chain control towers that provide real-time data to everyone in the supply chain that needs it. Traditionally, the logistics people get information about things, like delays in the port in L.A., and they then decide who needs to know this. If the data were available for the end-to-end supply chain to see, each function could then decide how what is happening would impact them. It is critical to have all stakeholders in the supply chain to be involved, and these types of solutions often come from people you would not expect.
---
---
Blacklock suggested this approach can be applied to improving production lines, but requires opening the firewall to get real-time data on machine performance so that OEMs can help ensure equipment runs at its best, as well as schedule maintenance and service at appropriate times. This may require that CPGs let OEMs get behind the curtain a bit more so they can see the data to help improve equipment performance, which in turn helps them to better meet supply chain demands.
Companies in this article