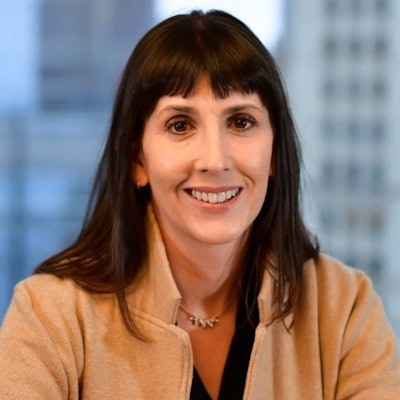 Building on the success of the OpX Leadership Network, which brings together manufacturers and OEM experts to develop best practices and protocols for free industry adoption, the Industry Relations Committee created the PMMI Manufacturing Excellence (MaX) Member Forum which focuses inward with member companies collaborating to drive efficiencies and streamline operations through sharing best practices and developing training under the three pillar of sales and marketing, field service, and engineering and operations.
Under each MaX Member Forum pillar, share groups serve as a collaboration space to network, share best practices, identify challenges, and create solutions. Share groups are open to any member interested in participating. Once the group identifies a challenge to dig deeper into, a smaller team of up to about twenty members convenes to create a solution in the form of a work product accessible to all members. An example work product developed by the field service share group is the best practices guide, Pandemic Policies for Field Service Personnel.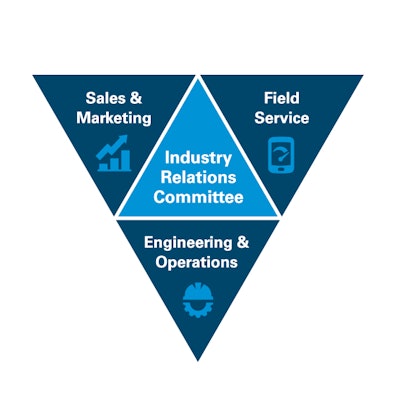 The Marketing Share Group
New for 2023, the marketing share group offers a space for marketers to connect and share industry-relevant best practices, build a peer network, and bring valuable insights back to their organizations. Led by executive sponsor Mike Stein of Signode and me as the PMMI liaison, we are excited to grow this community throughout 2023 and beyond.
Like all MaX Member Forum share groups, the marketing share group is open to all PMMI members—not just those in a marketing role. So if you have an interest in marketing, we welcome you to join us. Similarly, we welcome participants at all stages of their career and any level at their company.
"The MaX Member Forum is a great way for PMMI members to interact with colleagues from other PMMI companies, learn about different approaches and engage with people with similar interests," says Mike Stein, Vice President of Sales, Marketing and Product Management, Automation & Packaging Technologies, Signode Industrial Group, LLC. "The tag line 'by members for members' nicely summarizes the simple but valuable approach of this program. The newly formed marketing share group provides a [Microsoft] Teams site where marketing professionals can share ideas and learn from each other about techniques and best practices to improve their marketing knowledge and expertise. We encourage savvy veterans and those new to the field to come together and learn from each other."
Next Steps
To get started, join us for discussion in Microsoft Teams. Register at pmmi.media/maxmkt. Once registered, explore the different channels and resources, and start engaging in conversation. Participate as much or as little as you want. And please, invite your colleagues!
Topics covered will evolve based on community interest. We already know there is an interest in discussing lead generation best practices, marketing team structures, and participation in marketing trends. While there is no shortage of marketing best practices shared through blogs, articles, books, LinkedIn and more, our goal is to cover marketing through the lens of the packaging and processing industry to better understand how tactics, tools, and strategies apply to member organizations. Topics are covered broadly enough to prevent competitive concerns while still providing enough relevant context.
Members are encouraged to post about new topics that interest them and we'll be surveying and polling participants along the way. As topics rise to the top of member interest, we'll begin developing work products to distribute best practices to all member organizations.
Beyond connecting through the Microsoft Teams channel, we look forward to hosting virtual and in-person events to help marketers develop their network of industry peers. Look for a marketing share group breakout session at the PMMI Roadshow in July.
I look forward to getting to know many more marketers through the share group. Register at pmmi.media/maxmkt and contact me at [email protected] with any questions.
Companies in this article