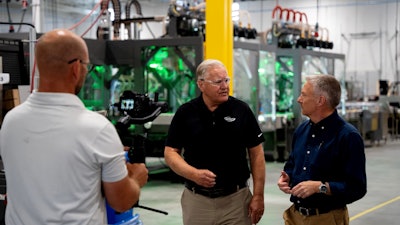 Watch: President and CEO Dale Andersen of Delkor spoke to Tom Costello of NBC
With all the growth in robotics and automation, Costello coupled his update on the U.S. Jobs Report with a visit to Delkor's new plant in Minneapolis, dedicated to the manufacturing of robotic packaging systems.
Delkor Systems, Inc. is a leader in engineering and manufacturing advanced robotic packaging systems. Delkor designs and manufactures packaging equipment that provides efficient solutions for tray forming of cartons, cases and trays, case packing, shrink bundlers, flat-pad shippers, retail-ready packages, robotic loading, stackable club store trays and other forms of secondary packaging.
The conversation drifted from workforce to the skills gap to jobs and the economy.
Companies in this article