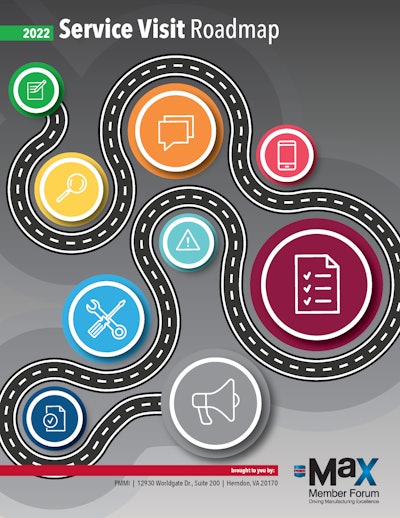 The new Service Visit Roadmap from PMMI's MaX Member Forum, a collaborative forum for PMMI members, offers leadership direction and best practices for service personnel making a call to a customer's site. This Roadmap, developed by the Field Service Share Group, part of the MaX Member Forum, provides guidance to service technicians, beginning with the initial service request all the way through receiving feedback from customers.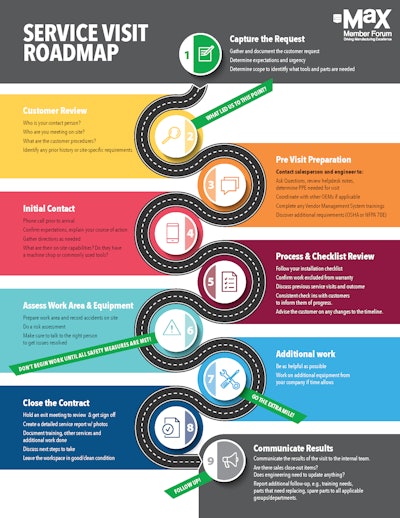 The easy-to-follow format of the MaX Service Visit Roadmap allows a service technician to jump right to the relevant milestones throughout the service visit.
"Service personnel are often the face of the company," says Bryan Griffen, senior director, industry services, PMMI, The Association for Packaging and Processing Technologies. "They are the people that your customers see most often over the life of installed equipment."  
PMMI Manufacturing Excellence (MaX) is a collaborative PMMI Member Forum driving efficiencies and streamlining operations by sharing best practices for optimizing business, convening share groups to discuss best practices, and developing focused training to improve operations.
The MaX Service Visit Roadmap is available for free download.