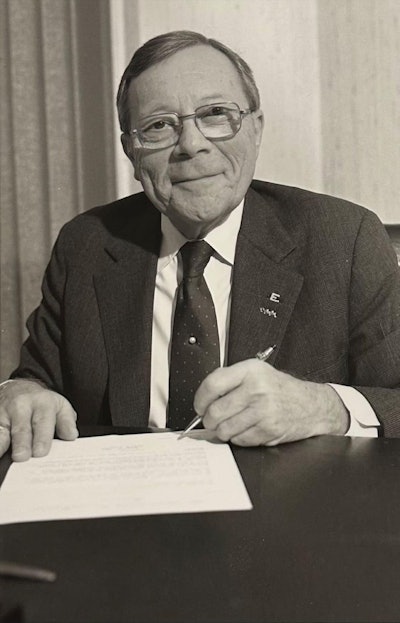 It is with deep sadness that Econocorp announces that Richard (Dick) G Lee, founder of Econocorp Inc, passed away peacefully at 96 years old on September 7th 2023. Dick founded Lee Packaging (later transitioning to Econocorp Inc) in 1956 as a custom packaging machinery firm. In 1968 Lee invented the Econoseal (today known as the Twinseal) which revolutionized the cold glue cartoning space and pushed the company into the secondary packaging market.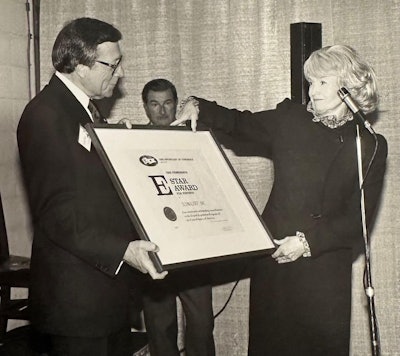 Throughout his time as Econocorp's President, Dick would cement Econocorp as a worldwide leading manufacturer of low to moderate speed secondary packaging equipment, and also the privilege of receiving a presidential E-Star award for export excellence in the 80s.
Dick would later go on to become PMMI's chairman of the board in 1987 and then was inducted into the PMMI Packaging Hall of Fame in 2003. Dick Lee will be deeply missed and remembered as a legend of the packaging industry. Details to come later on memorial service and tributes.