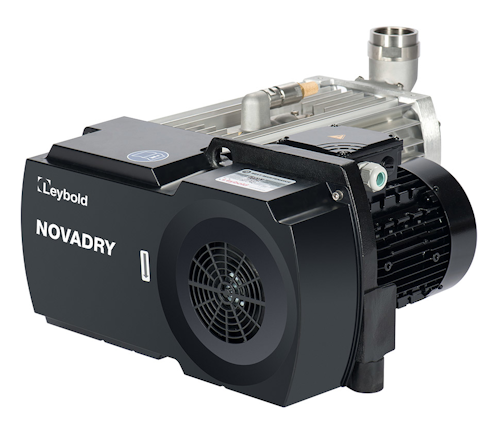 The new Novadry vacuum pump series is supposed to ensure significantly greater safety and efficiency in food and packaging processes, according to the Leybold. 
The demand of quality, shelf life and resource efficiency are constantly increasing. This applies even more to such perishable products like meat or fish, and vacuum technology can significantly optimize these processes. Therefore, Leybold developed the innovative NOVADRY, a new 100% oilfree, air-cooled pump
"Many users in meat processing and packaging cannot actually tolerate vacuum pumps emitting oil," says Niels Gorrebeeck, stresses product manager. 
The Novadry model is hygienically-designed, and prevents contamination that can be caused when oil is introduced into food processing operations. This increases safety in applications such as tumbling, filling, vacuum packaging and thermoforming. An additional advantage of oil-free vacuum pumps is the lower cost of ownership, as less maintenance and spare part changes are required.
In addition to the oil-free screw principle, Leybold has transferred proven components and principles from other vacuum pump series to the Novadry, including the bearing structure and the belt drive, which synchronizes the rotors in the Novadry. 
Normally, dry pumps are water-cooled, but the Novadry is air-cooled. This reduces operating costs by simplifying the installation and commissioning.
"The total life cycle operational costs of the Novadry are lower than for oil-sealed vacuum pumps, this was a key driver during the pump development," says Uwe Zöllig, head of business development at Leybold.