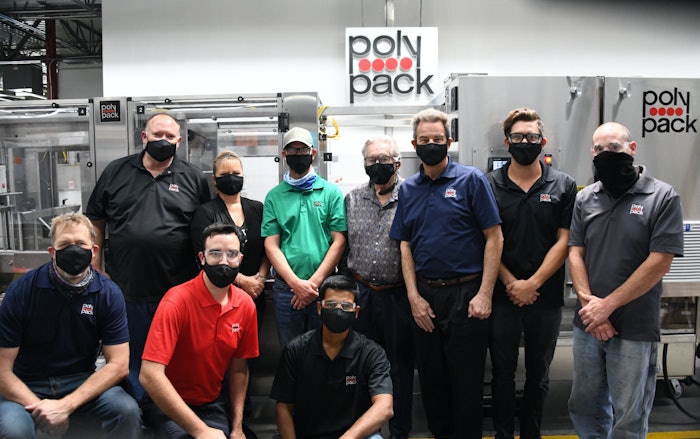 At the end of March, OEM Magazine sat down—via Skype—with Emmanuel Cerf, vice president of Polypack, a secondary packaging OEM focusing on shrink and corrugate bundling. By then, most major U.S. cities were already in lockdown as the novel coronavirus pandemic spread rapidly. Like many OEMs, Polypack was faced with balancing on-time production, supporting its customers who were experiencing increased demand, and keeping its employees safe and healthy.
"One third of my employees are working from home right now," says Cerf, emphasizing the biggest focus isn't keeping up with production, but protecting employee health. "Thankfully, we're doing fine. We make a point to reiterate the social distancing guidelines and the rules that are easy to forget and hard to follow on a manufacturing floor, but it's working."
Classified as an essential business with many CPGs needing their product, Polypack follows all of the proper Centers for Disease Control and Prevention guidelines. And at the time of this interview, the measures seem to be working as zero employees had tested positive for the virus.
"Our customers will be okay, and we will be okay," Cerf says. "We're not worried about having to close our doors, it's more about the people aspect and the employees themselves that we have to make sure we can protect as much as we can."
Even as Polypack navigates the effects of COVID-19, the company remains steadfast in its commitment to sustainability—a pledge it made several decades ago that still guides every aspect of the organization. Its mission to be a responsible corporate citizen follows it around the world as, through the years, the company has made some bold moves toward global growth.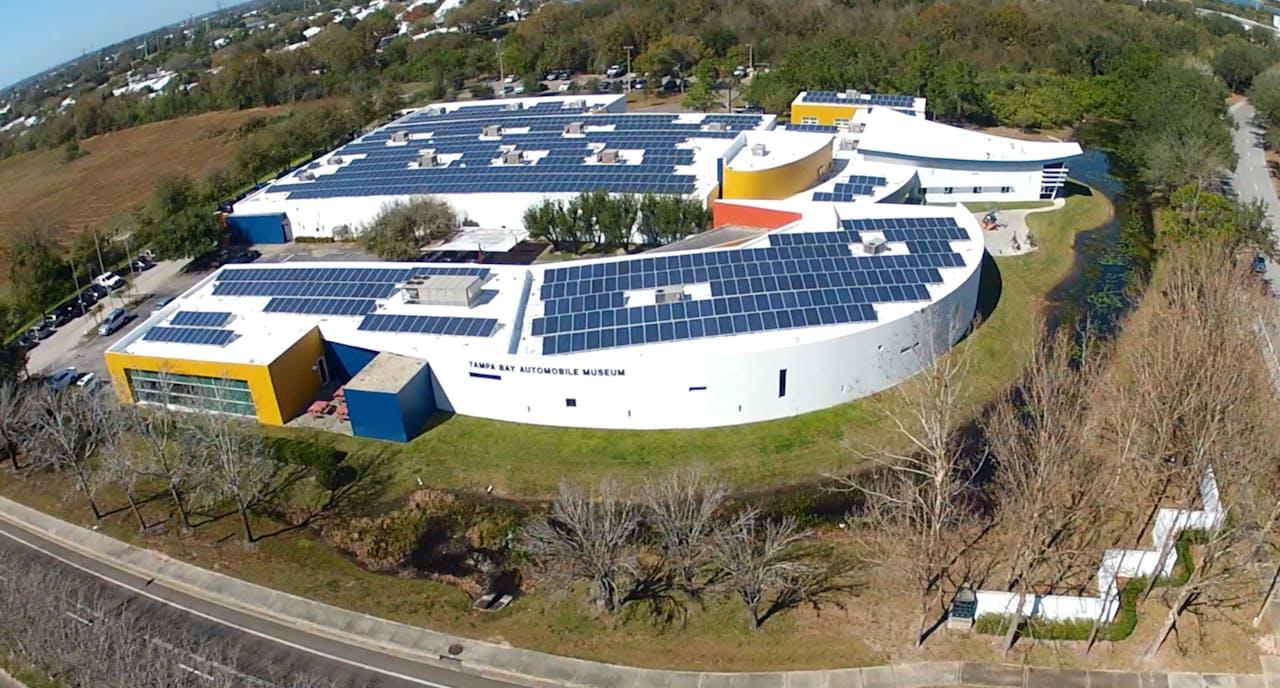 Versatile DNA
Polypack's focus on export and serving multiple markets around the world like Europe, Asia, the Middle East, and Central and South America has provided the OEM with stability during this pandemic because while some markets are down, others are up, Cerf says.
Originally, Polypack was founded in France in 1959 by President and CEO Alain Cerf. After exporting so much of its equipment to North America during the company's early years, Polypack opened a U.S. headquarters in Pinellas Park, FL in 1982.  Shortly thereafter, in 1984, Alain Cerf sold the French division of the company to fully focus on growth in North America. Today, twin brothers Emmanuel and Olivier Cerf run Polypack with Alain Cerf still remaining active as president. And while much of the company's growth still lies in North America, they are seeing more demand globally. To further support its international customer base, Polypack bought back Polypack Sarl, the French company Alain Cerf created, in 2018. The acquisition added more than 3,000 end-of-line packaging machines to the OEM's portfolio. The French facility provides a strong service and support center for Polypack in Europe, the Middle East, and Asia.
In 2014, the OEM established an office in Mexico to further develop business in Central and South America. The office now serves as support for Polypack's install base in the area. The OEM has also established business in Colombia with its Latin America office in 2014.
Polypack's green commitment
The OEM still resides in its Florida facility, which it expanded in 2017 to handle growth and demand. The expansion added 24,000 sq. ft. and 1,000 solar panels, which allowed Polypack to double its production.
From the outside, the 82,141 sq.- ft.-facility looks like an art museum, with a white, winding exterior with pops of yellow, blue, and red. On the inside, there's a lot more going on. The facility itself is a tourist destination in the Tampa, FL area as it boasts an automobile museum— which was opened in 2005 by Alain Cerf—that's open to the public. Alain's private collection of cars from the 1700's to the mid 1900's is a celebration of advanced automotive concepts and the engineers behind them. The automobiles hail from all around the world, including places like Czechoslovakia, France, Germany, Great Britain, Italy, and the U.S. The early innovators who built the cars set the standards for the engineering of cars today, according to Alain Cerf. 
"Behind any machine, robot, computer, or automobile stands a human being. His or her ability to create and give life, albeit a very limited artificial life, to useful equipment will lead to the development of material progress," says Alain Cerf on the museum's website.
And Emmanuel Cerf says this philosophy serves as inspiration to Polypack's engineers as they continue to build innovative equipment.
To Check out the Tampa Bay Automobile Museum, visit: tbauto.org
Just as inspiring is how renewable energy and sustainability is woven into Polypack's DNA, from the environmentally-friendly building to the packaging materials produced to how the machines operate.
Massive solar panels sit on top of the entire facility, which has allowed Polypack to power a vast majority of its operations. Emmanuel Cerf says the OEM gets a utility bill for only $15 every month. "We're in an industry which is at the forefront of being sustainable," he says. "Our company is big on the environment, and we've been green for 60 years. It starts with building the machines, which are all built using solar power. We get 95% of our energy through the sun."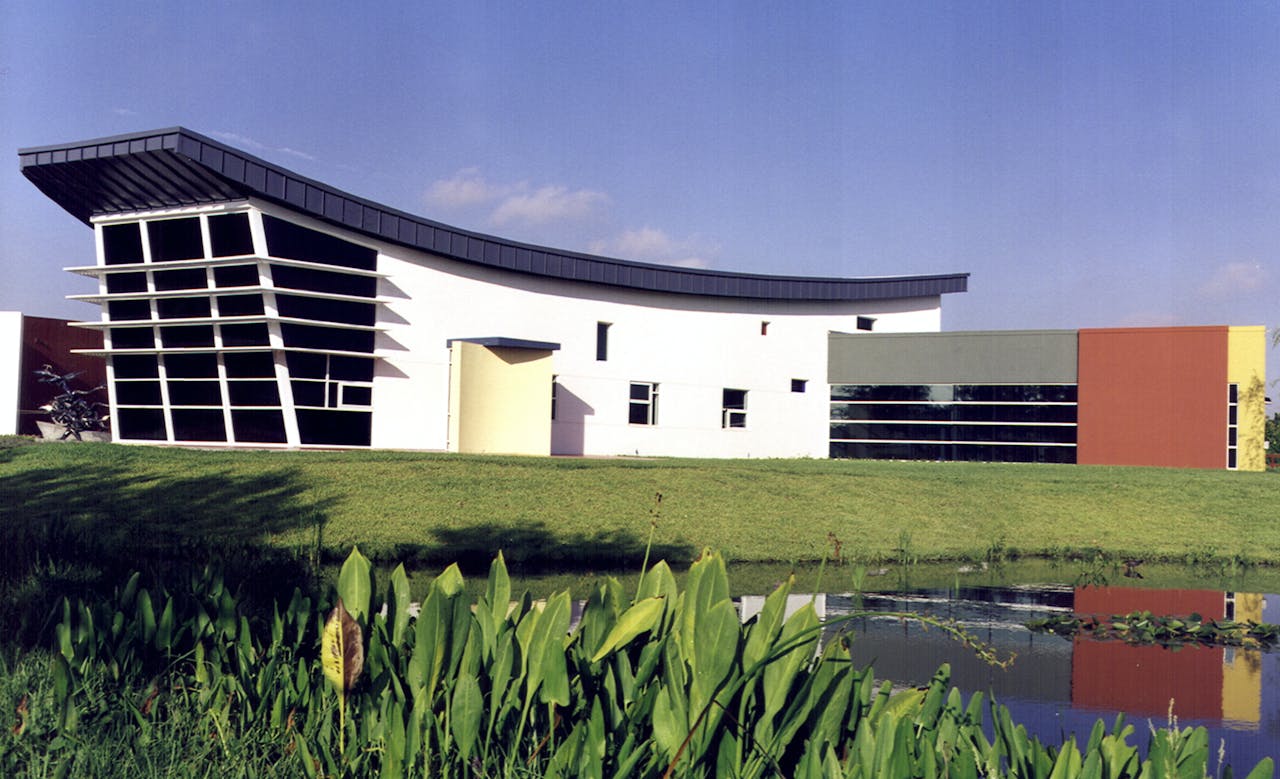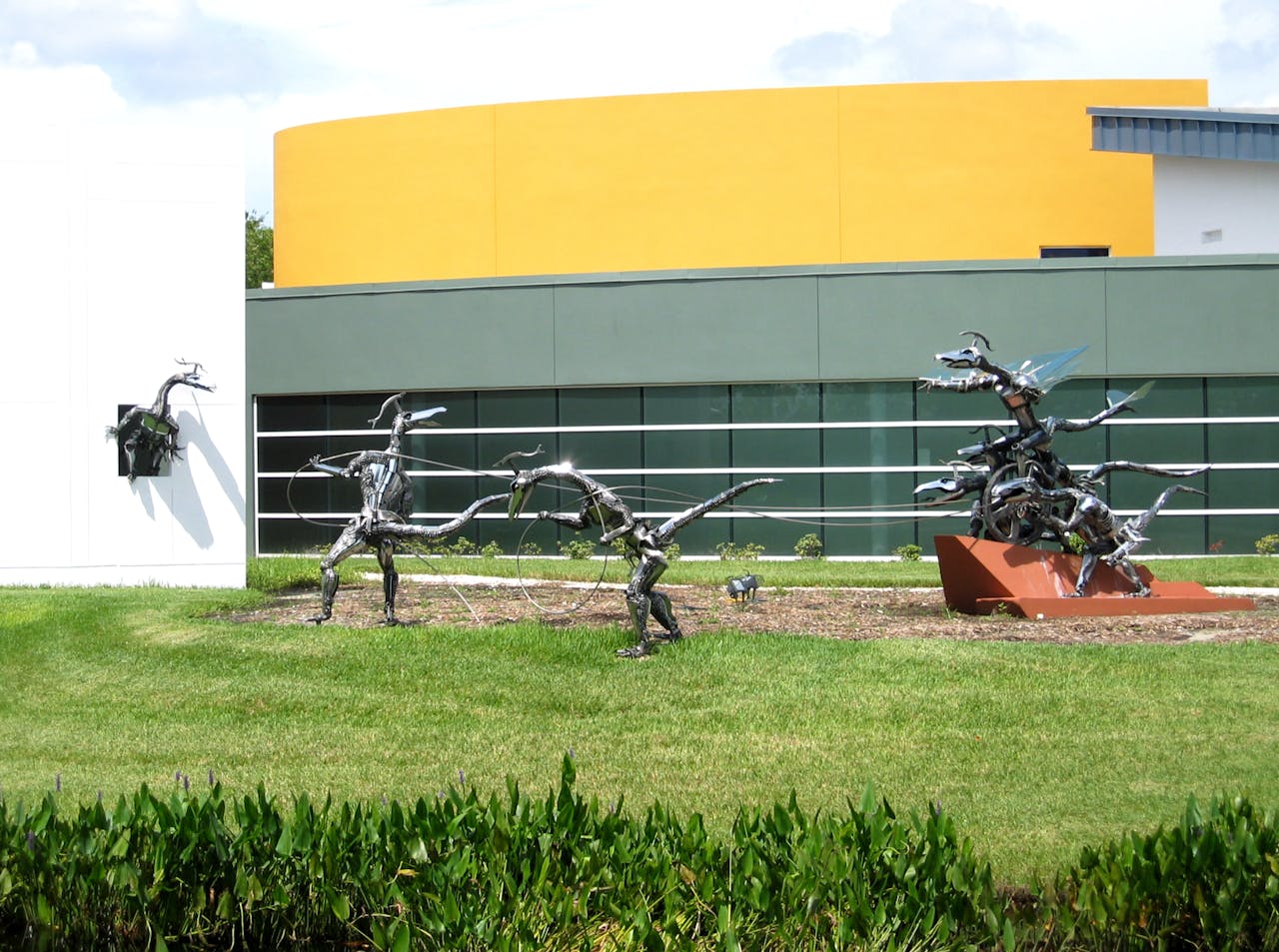 In addition to the renewable energy the building runs off of, the company also innovates by focusing on how it can save on the materials being used in its machines and how it can give its customers a better package.
"We don't call it sustainability, we call it source reduction because the more you can take out of the of the equation, the more sustainable the machine and materials are going to be," Cerf says. "You hear about biodegradable and recyclable films, which nobody buys because they're too expensive. But the companies will save money by using less material and it's better for the environment because you're going to put less material into the world."
Polypack sources packaging materials for its shrink wrappers from an international sister company, Film Source International. Customers can choose their own materials or opt for Polypack's sustainable films as an add-on service. No matter the case, Polypack evaluates how the equipment performs to help protect the environment and save customers some money.
"I just downgauged a customer on the film that they were using for the longest time," Emmanuel Cerf says. "They are now using a smaller and thinner film, and their machine is going to run longer and use less heat and power. True innovation is being able to reduce the materials that we put out into the world while keeping the packaged product safe."
As part of its commitment to sustainability, Polypack continuously researches plant-based films and discusses recycling options with customers. The company continues to find unique ways to build sustainability into products, like its shrink wrap packaging with an integrated handle system. The bundle is mono-source, meaning it is recyclable as one source and very good for the environment. Polypack has also developed "Truly Green Film." Derived from 100% sugar cane, the film runs seamlessly on the company's "Jacket Pack" machine, which is designed to reduce materials while providing shipping strength to packaging.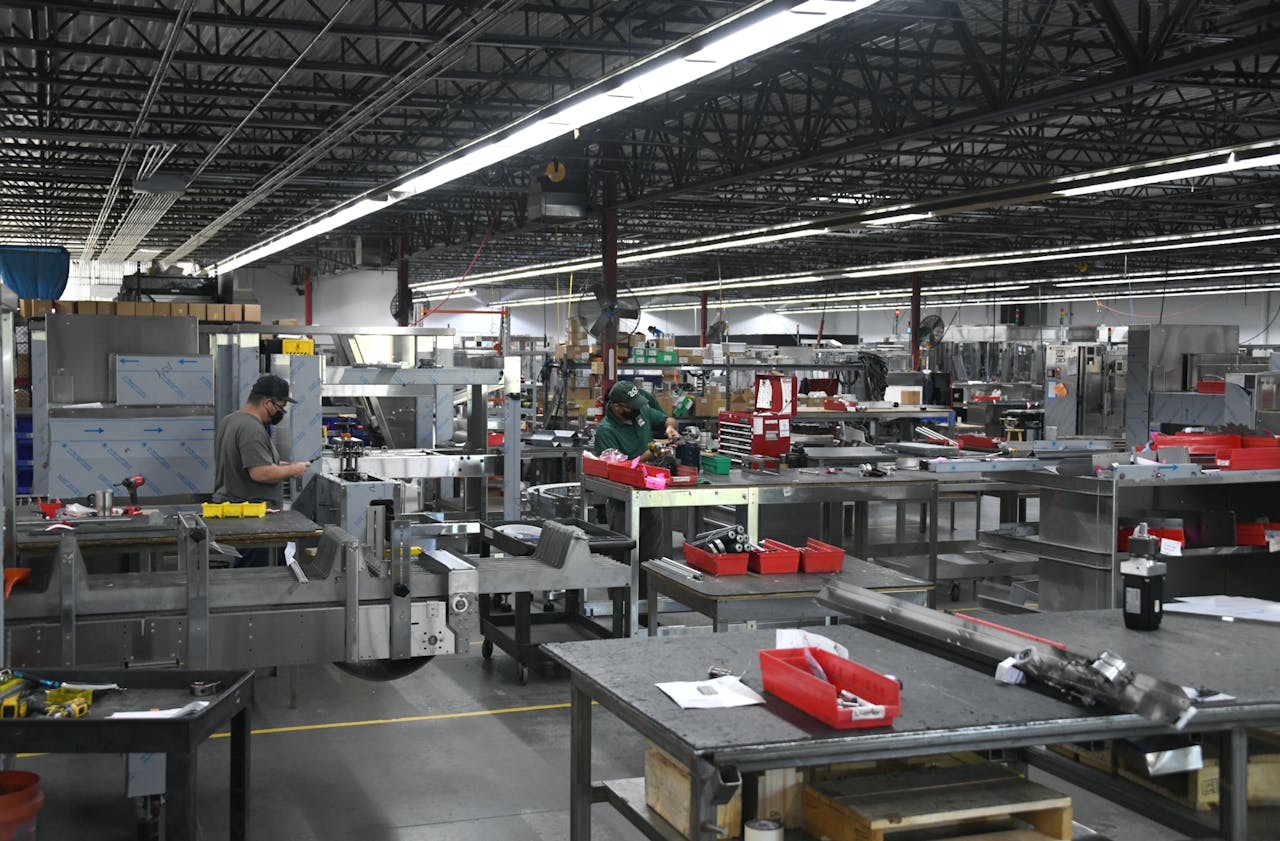 Green machines
On the machinery and assembly side, its equipment aims to make lines more efficient, smart, and automated. The OEM also comes up with new ways to use less electricity in the machine's shrink tunnel so that the equipment will reduce energy consumption and usage in the end-user's facility. A module on Polypack's machines monitor the throughput and automatically switches the equipment to "slow mode" when there are no products going through to drive up energy savings. Emmanuel Cerf says Polypack has very little—almost zero waste—on the materials it uses to build its equipment.
Meeting industry demands
Aside from sustainability, there are other demands that drive Polypack's approach to creating machinery, for example, the need for fluid changeovers and shortened lead times.
"The machines that excite us the most are the ones that can handle many different types of products," Cerf says. "That is a huge push today with a lot of these companies that have hundreds, if not thousands, of SKUs. I can't wait to see what kind of order I'm going to get today."
Polypack is vertically-integrated with a machine tool shop that takes up just as much space as its assembly and factory acceptance test (FAT) sections of the facility. The OEM has laser equipment and a variety of CNC mills, meaning they don't have to rely on subcontractors to supply parts, reducing lead times.
"Being in control of our parts and the quality of them is important to us," Cerf says. "Our lead times are anywhere between eight weeks and 26 weeks, depending on the size of the machine. But I would like to be able to build some machines in four weeks and six weeks."
And the push for shorter lead times has been accelerated by COVID-19, as certain customers are pressed for equipment. "We're shifting production, and we are trying to be as available as we can be to these customers, by shifting other customers who don't need their machine now because they've either shut down temporarily, or they are busy churning out product to meet the supply chain needs," he says.
As the OEM has seen substantial growth in recent years, making sure its lead times stayed competitive was a challenge the company faced. Polypack uses a modular design process for all of its equipment, allowing them to pre-manufacture base machines in series. For example, if the OEM builds a machine for the pharma industry, they will first choose from three bases. Then, if needed, engineering can select modules that are specific and custom to the application.
While aspects of the machine itself—the main pusher, the ceiling bar, and the shrink tunnel—remain relatively the same for most applications, these modules can be customized to handle different types of products and bundle configurations. This feature also helps Polypack's customers with changeovers.
"There's a fine line between designing a machine that can do everything and designing a machine that's efficient," Emmanuel Cerf says. "It all points back to engineering and being able to supply a simple design to handle all the different parts and modules. Anybody can build a machine to handle multiple products, but you don't want that machine to be a monster that's impossible to maintain or changeover."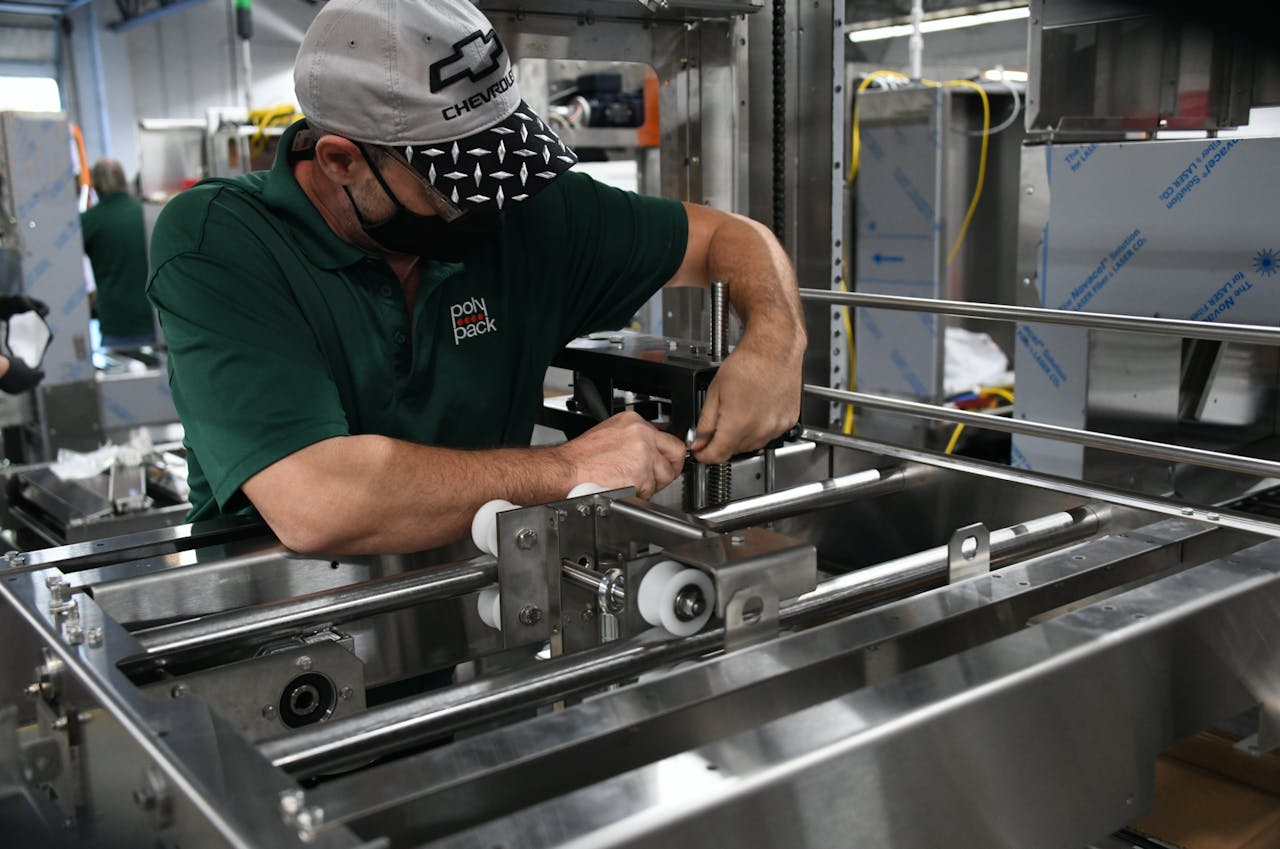 Workforce
As Emmanuel Cerf mentioned, engineering is the core of Polypack's business, which is why the OEM's engineering department is growing.
"It's very hard to find engineers and people with a mechanical background and skillset," he says. "So, we're working closely with the schools and that's been pretty successful."
Polypack participates in training programs with local schools and offers engineering co-op positions to current students. Also, the OEM sponsors neighboring colleges to promote local manufacturing, while also gaining access to a pipeline of new talent.
"Hosting internships have been the most successful for us and it also helps the students learn whether or not it's something they want to do and whether they can perform in this environment because it's not an environment for everyone," Emmanuel Cerf says. "But I think it's kind of a dream for an engineer to work here because they can see how we design machines for different markets around the world and for different types of products."
Aside from offering internships to attract new talent, Polypack encourages its employees to seek continuing education and assists with related costs. The OEM even hosts classes using its very own facility classroom.
So, what does an ideal Polypack candidate or employee look like?
"We're very much a Type A company," Emmanuel Cerf says. "But we really want people to come in and bring a skill set that we don't have or try to learn new skills so that we can have this huge pot of new ideas all the time. I want people who want to jump right in and be a part of this, but not just do what they are told. We welcome bold ideas whether they are good or bad. It's all about being creative."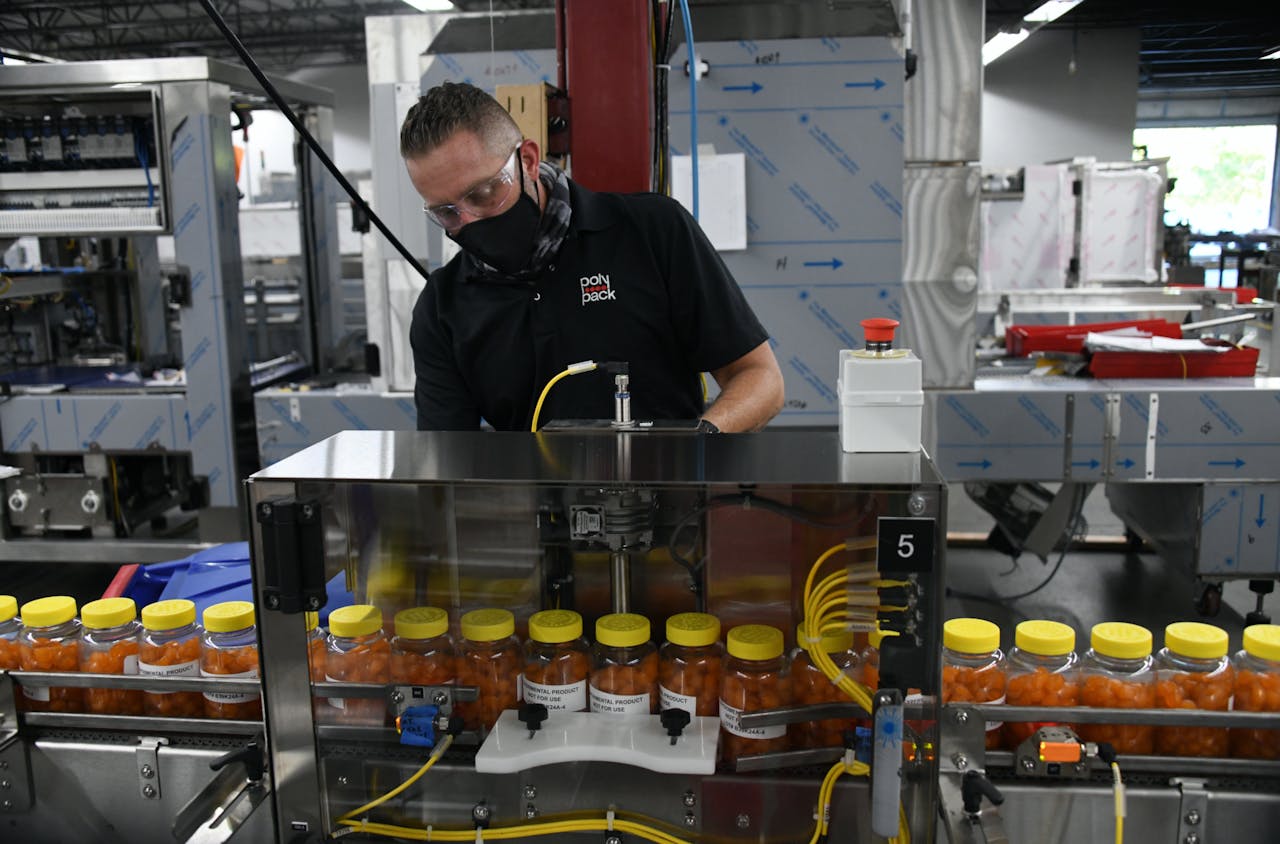 Looking forward
While there seems to be a lot of uncertainty around how COVID-19 will change this industry and how it will impact packaging in the long run, Emmanuel Cerf says Polypack has new machines and concepts in the works, and plans to debut some of the company's latest ideas at PACK EXPO International in November. To that end, the company is using this time to reposition itself to come out of the pandemic positioned for success.
For more information on PACK EXPO International, visit: packexpointernational.com
"We're going to be in business for another 60 years, so we can't take any chances. Our number one priority is safety. Our number two priority is to look at our business model and then see what we can do to be better when we come out of this pandemic. Do we reorganize our marketing? Do we look at different applications? Do we look at packaging that will help protect the environment from such a disease in the future? You have to remodel your business. This is really a good time to do all the things that you were supposed to do last year but didn't have time to do," he says.
Another main focus in the coming years is to grow within the markets Polypack already serves, while also growing its service and parts support in other countries.
"Right now, our focus is on the Asian, Eastern European market, and Latin American markets," Emmanuel Cerf says. "And we will always want to expand our facility here in North America more than the others because it's more central and efficient. So, within the next couple of years, there will be new buildings at our facility to accommodate that growth. We just want to become better and bigger in what we do today. I've said throughout this year that the future has never been brighter for Polypack, and I still stand by that even though we have some challenges. I know for a certainty that we will be able to ride through this."
Regardless of the obstacles that Polypack faces—like most North American OEMs—Cerf says the mission stays the same day in and day out. "It's all about doing things better than we do them now. And it's not always about redesigning everything. It's about building on top of the foundation of what and who you are. Alain, our 86-year-old father, is constantly asking for people to drop off samples of packaging every day. He is always trying to invent the next best thing in packaging technology, and he will not stop. That's who our company is…always thinking about what we can do better."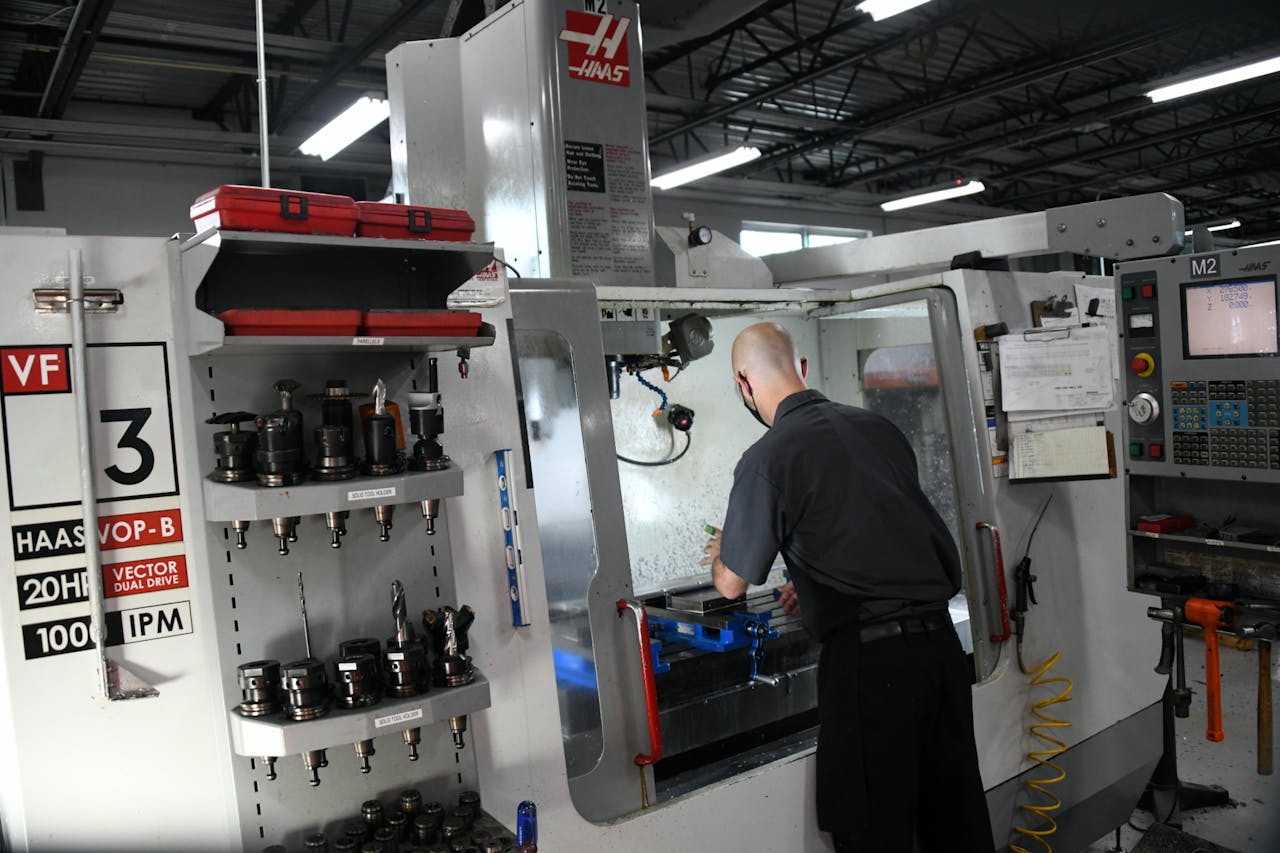 Companies in this article