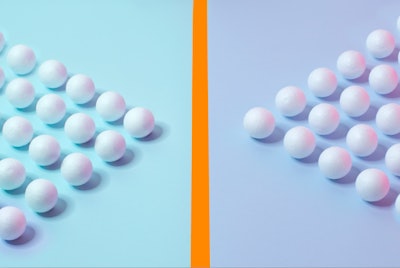 About a year ago, Aagard, a maker of secondary packaging machines, was experiencing record backlogs due to strong customer demand, which the OEM said was a unique—and good—problem to have. However, Aagard was limited to the jobs they could accept because they didn't have enough skilled employees to work through the backlogs quickly. To keep up with demand and cultivate new talent locally, the OEM turned to the PMMI U Skills Fund to broaden its reach and cultivate a presence among technical schools and colleges in Minnesota.
The widening manufacturing skills gap and labor shortage is preventing Aagard and many other North American machine builders from finding the right team members across its fabrication, automation, and engineering departments. Not only does this present a challenge for OEMs that need to replace their aging workforce, but it also keeps them from scaling and growing.
"We strongly believe that the key to our success is finding employees that are skilled, talented, and inventive and, most importantly, in alignment with our culture," says David Lamb, Aagard's corporate trainer. "Our core values of winning together, honorably, passionately, and positively are integral to our purpose of helping our customers win. We are creating a highly functioning team, so our expectations are high. Continuing to expand our efforts to find the right team members, building strategic partnerships, and getting future leaders excited about Aagard are all part of our strategy."
---
See it Live at PACK EXPO Connects Nov. 9-13: Modular Transfer & Sortation for eCommerce, by Regal Beloit Corporation. Preview the Showroom Here.
---
Located in rural West Central Minnesota, some of the challenges Aagard experiences when recruiting talent also gives them a competitive advantage, according to Lamb.
"Sometimes we struggle to compete with Minneapolis and St. Paul due to compensation differences and because many people are interested in the big city lifestyle. Just as often though, we find our location in the heart of lake country to be very attractive to certain candidates. The key is finding the candidates that possess the skills, fit in with our culture, and appreciate our location."
Amid the growing skills gap, Aagard does have something working to its advantage, though. Building partnerships with schools throughout the West Central Minnesota region has been integral in expanding the OEM's brand awareness and creating a funnel of new talent.
"This allows us to tell the Aagard story, develop relationships with faculty, and partner with them on tours, internships, funding, scholarships, and recruiting," Lamb says. "We have expanded our reach of career fairs and on-campus presentations, allowing us to determine the geographic regions and educational institutions that are the best match to focus our recruitment efforts. We included more members of the Aagard team to be part of this endeavor, providing the potential candidate interactions with several members of the team to get a broad outlook of who we are as an organization."
And these fruitful partnerships were all made possible with the PMMI Future Workforce grants through the PMMI U Skills Fund. The PMMI U Skills Fund allows PMMI member companies to apply for grants to develop their current workforce or build their future workforce. PMMI matches every $10,000 the member company invests into its workforce project. This has allowed Aagard to give local schools $10,000 grants to help with the purchase of equipment or build a program that is unique to the type of manufacturing Aagard does, which also kickstarts a partnership with the school.
---
See it Live at PACK EXPO Connects Nov. 9-13: How To Use Plastic Strapping Manaully - A Soup to Nuts Tutorial, by PAC Strapping Products, Inc. Preview the Showroom Here.
---
"We have proactively reached out to medium-sized universities with solid engineering or mechatronics programs, proposing to collaborate together on the Future Workforce Grant, as well as career fairs, tours, internships, and more," Lamb says. "We have also collaborated with local high schools, developing interest in manufacturing careers and building awareness of Aagard as a potential employer in the future."
Together, Aagard and Alexandria Technical and Community College (ATCC)—a recipient of one of Aagard's grants—built a program where ATCC works with local high schools to assemble their robotics teams. And to further extend the program's reach, ATCC has joined forces with other local PMMI member companies, too.
Since receiving assistance from the PMMI U Skills Fund, Aagard has attended 20 college career fairs and has provided multiple presentations to students during the 2019-2020 academic year. Their attendance and efforts have allowed the OEM to hire more than 18 full-time engineers, five engineering interns, and five automation technicians and machinists.
"Many of these new hires have shared with us that Aagard stood out at the career fair and presentations," Lamb says. "Our representatives were passionate and excited about Aagard and the value the student could provide to the organization. We received feedback that we were prompt in reaching out to them after the career fair, keeping the process moving along."
For more information on how your company can take advantage of the PMMI U Skills Fund grants and assistance, visit: oemgo.to/skillsfund
Companies in this article