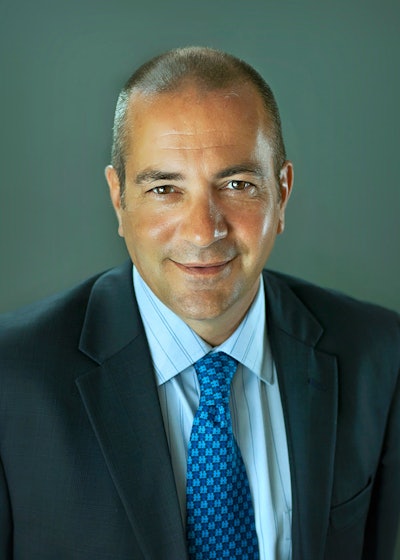 Continuing our anniversary celebration, the PACK EXPO Las Vegas issue of OEM is the ideal place to showcase one of the most consequential decisions PMMI made in its 90 years. Twenty-eight years ago, PACK EXPO Las Vegas was not the behemoth it is today, and launching a second PACK EXPO show was not a given to succeed. Initially dubbed PACK EXPO West, PMMI was very pleased when the regional event welcomed 9,334 attendees and 532 exhibitors to just over 200,000 square feet of the Sands Convention Center in Las Vegas.
From those humble beginnings, PACK EXPO Las Vegas grew seemingly overnight from a regional event to not only provide a secure revenue source in the years opposite the biennial PACK EXPO International but also gave us another primary touchpoint within first the packaging and now the packaging and processing industries. The event's launch helped create funding for our countless scholarships and matching funds programs like the PMMI U Skills Fund. In an effort to take advantage of the Las Vegas locale, we launched a PMMI Foundation golf tournament that generates $100,000 to fund our foundation scholarships.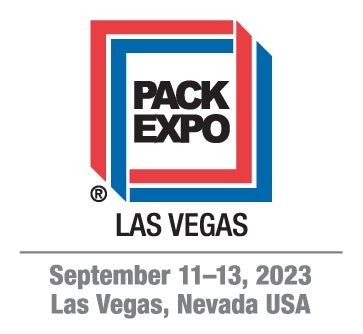 Within 10 years, the show doubled in size across the board, with 1,149 exhibitors hosting nearly 22,000 attendees across over 483,000 net square feet of the Las Vegas Convention Center at PACK EXPO Las Vegas 2005.
This industry visibility is one of the major reasons we have grown our membership from less than 500 companies in the 1990s to the over 1,000 that line our rolls today. The next decade saw the show continue to grow, providing PMMI resources to expand our industry research offerings and develop richer content for both our Annual Meeting and Executive Leader Conference.
By 2015 PACK EXPO Las Vegas now exceeded 2,000 exhibitors across 840,000 net square feet, with nearly 29,000 attendees. It was now annually one of the largest trade shows in North America, and the revenues generated helped spark the creation and funding of newer initiatives like the Packaging and Processing Women's Leadership Network and the Young Professionals Network.
In 2019, PACK EXPO Las Vegas broke through the 30,000 attendee barrier in a big way, with over 31,000 attendees finding real, actionable business solutions from over 2,000 exhibitors.
I would be remiss if I didn't highlight the success of our 2021 show which pushed beyond the barriers of packaging and processing to serve the trade show industry as a whole. PACK EXPO Las Vegas 2021 was the largest trade show of the year in North America as PMMI helped guide packaging and processing out of the darkest days of the COVID-19 pandemic and served as a true coming together for our industry.
Attendees and exhibitors alike were eager to get back to business. PMMI and PACK EXPO Las Vegas provided that outlet that served as our most important PACK EXPO Las Vegas in its history. After day one of the show, I recall members telling me they had already exceeded goals from previous shows, with multiple examples of attendees eager to purchase equipment directly off the show floor. Certainly not unheard of at trade shows, but PACK EXPO Las Vegas 2021 was a particularly big year for this, with actual bidding wars breaking out on the show floor.
This year, the show will feature over 980,000 net square feet of exhibit space, making the 15th edition of the show the largest in our history and ripe for opportunities for both attendees and exhibitors.
Like our association, PACK EXPO Las Vegas has grown from its humble roots to an essential leader in the packaging and processing industry. I can't wait to see you all there.
Companies in this article