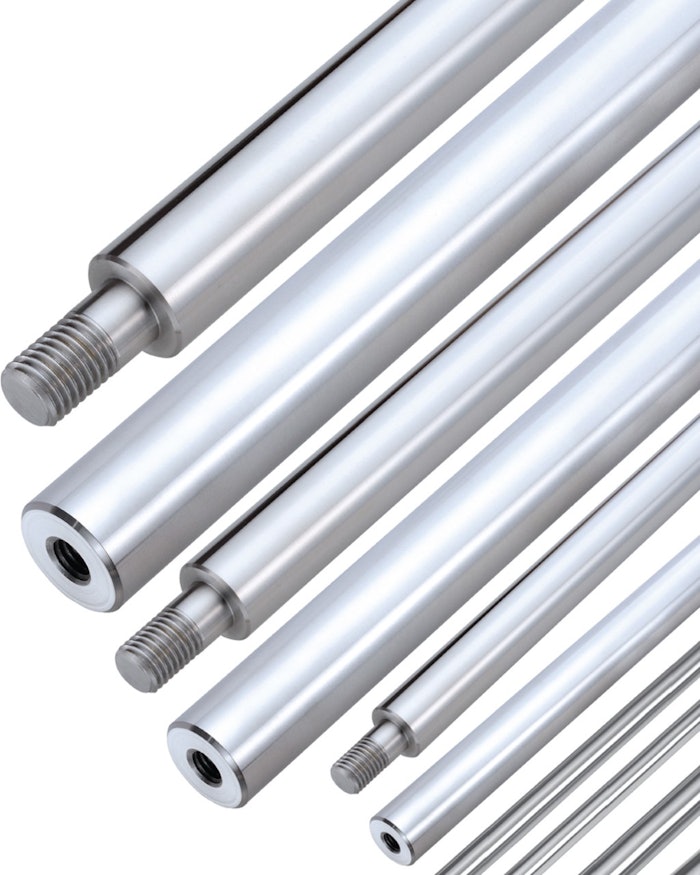 NB's shafts are made in the U.S. and are never annealed, resulting in precise outer diameters and reliable tolerances. Each tapped shaft can be ordered with one or both ends tapped in either case-hardened carbon steel or stainless steel. Threaded shafts can be ordered with one or both ends threaded in case-hardened carbon steel. Diameters range from ¼ in to 1-1/2 in. Travel lengths sections available from 6 in to 36 in.
Guaranteed diameter tolerance of ISO g6 and straightness tolerances of 0.001 in to 0.002 in per foot. The case-hardened steel precision ground shafts have a 10-16rms micron finish. Case hardness is Rockwell C60-C64.
Our engineering expertise encompasses a wide range of manufacturing and machining capabilities for linear shafting, bearing rails, and other equipment components. With sophisticated machinery, industry-leading quality control processes, and a history of innovation dating back to 1939, we can meet your requirements for accuracy, toughness and precision.
We have eliminated any difficulties our customers may encounter with precision machining threads and bevel ends in case hardened shafts.
When you are ready to order, choose the diameter and standard travel length you need and we'll ship you your new 52100 steel shaft. 440 stainless steel is also available by quote.  
Find out more at www.nbcorporation.com.