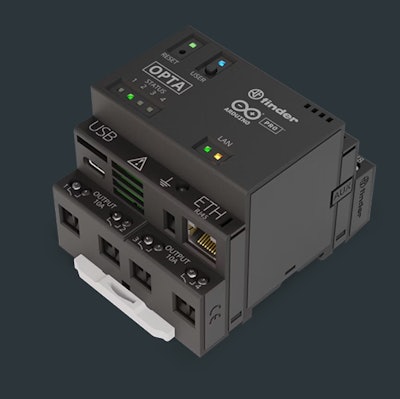 Typically synonymous with electronics education, Arduino has taken strides into the industrial packaging sector, introducing product lines tailored to machinery builders. Their introduction to the market can be seen as a response to industry needs, particularly as the packaging landscape evolves and Generation Z enters the workforce.
What is Arduino's proposition for these machinery builders?
Arduino's primary audience, up until recent years, has been hobbyists and educators. Emerging engineers are likely to have some experience with Arduino's platforms. Their software boasts a sizable user base of about 40 million users, and an estimated two out of five engineers working with machine builders or Original Equipment Manufacturers (OEMs) are familiar with Arduino. However, this familiarity often stems from using Arduino for prototyping and recreational projects, not necessarily industrial applications.
To bridge this gap and tap into the latent potential, Arduino launched two product lines about three years ago. The first, named Opta, focuses on industrial automation. The second is the "System on Modules," designed to expedite electronic development. Current OEM practices involve either purchasing or creating their electronics to sync with machines. This process can be long, taking up to two years and requiring significant financial investment. Arduino's proposition aims to significantly reduce this time frame, claiming a finished product can be released in under six months, and at a fraction of the typical costs.
This efficiency aligns with the growing need for a rapid response in the industry. Another challenge this initiative addresses is the skilled worker shortage that is plaguing manufacturing. As the older generation of engineers head towards retirement, the incoming Gen Z and Gen X are poised to fill in, and many are already familiar with Arduino from a hobbyist standpoint. Utilizing the technology makes for a smoother transition.
Arduino has expanded their reach by initiating programs with community colleges and top-tier universities. These programs aim to train students in using Arduino's platforms for electronic design, giving them a choice between traditional ladder logic methods and Arduino's sketch.
Another defining feature of Arduino's offering in the machinery realm is its open-source nature. Compared to other platforms, which might be limiting due to vendor lock-ins, Arduino stands as an alternative, particularly for non-mission critical tasks. This approach offers flexibility for OEMs, especially for IoT use cases.
Regarding the products' market reception, since its launch a year ago, the Opta PLC from Arduino has seen uptake from nearly 1000 companies. This response underscores the product's fitment in the existing ecosystem, where it can work alongside systems like Allen Bradley or Siemens without a full-scale shift.
Arduino's foray into the industrial packaging sector offers an interesting proposition for machinery builders. With a combination of open-source flexibility, rapid development, and tapping into an already Arduino-familiar workforce, their offerings align with the evolving needs of the industry.