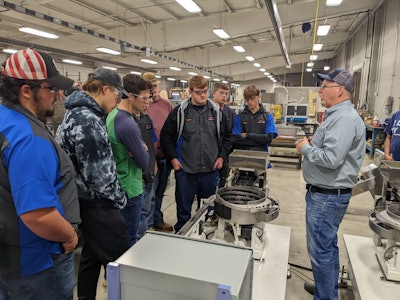 Hoosier Feeder Company
The momentum in the labor market is shifting. Companies are struggling to fill positions as the market fluctuates and the gap of skilled, knowledgeable workers grows. Forward-thinking organizations are now using a skills-first method in the hiring process to meet demand. As a result, skills-based training has become vital for building the future workforce.
Hoosier Feeder Company, located in Knightstown, IN, produces vibratory, centrifugal, and specialty feeding systems designed to singulate and orient parts for packaging and assembly automation. The company has partnered with New Castle Career Center, located in New Castle, IN, to support its integrated skills-based machine trades program and transform the way students are prepared for the workforce. The machine trades learning program, designed for local high school juniors and seniors, provides a high-quality education combined with real-life industry experiences to develop the skills and knowledge they need to be successful in a career in machining and machine assembly.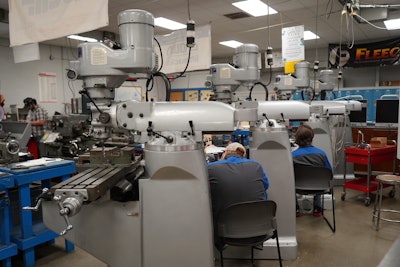 "Students get hands-on experience in the classroom with actual equipment and machinery, and then in their senior year, they get valuable work experience by going to facilities like Hoosier Feeder Company to work, learn, and grow," said Greg Dickerson, teacher of the machine trades program at New Castle Career Center.
Log in to view the full article