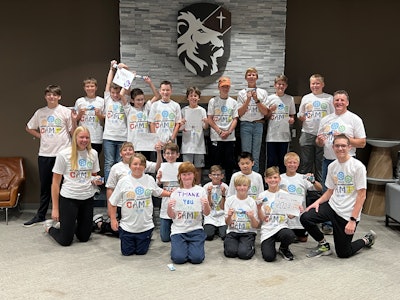 PMMI
Pint-sized engineers left no case unturned as they explored packaging robotics at the Legacy Christian Academy PMMI Foundation Summer Manufacturing Camp in Andover, Minnesota.
The camp, which took place in early June, taught 5th to 8th grade students the fundamentals of robotics and offered hands-on experience with packaging machinery applications, courtesy of PMMI member equipment manufacturer and event sponsor Delta ModTech.
That industry connection can spark an interest in these kids in ways that a classroom cannot replicate, according to Todd Kruse, Delta Modtech electrical engineer and laser specialist, and Legacy Christian Academy Robotics Camp director.
"I think too many times we just show videos and there's none of the application side of it," Kruse says, noting that hands-on participation changes the students' outlook on machinery. "[When they] build something and then see it in a manufacturing plant, it's a whole different story."
At the camp, teams of students built small robotics projects, learned electrical and mechanical principles, and competed in building challenges where tasks mirrored those seen in modern packaging and processing operations. All this practical learning summited with a visit to the Delta ModTech manufacturing plant to solidify the real-world connection.
From education to application
Kruse says the direct industry correlations at this camp and at programs for older students like the FIRST Robotics Competition can be a pipeline to the industry, with robotics skills already baked into these young professionals.
"We've seen that students come out of the robotics program and come in as internships or direct hires after graduation from college," Kruse says. "They're so far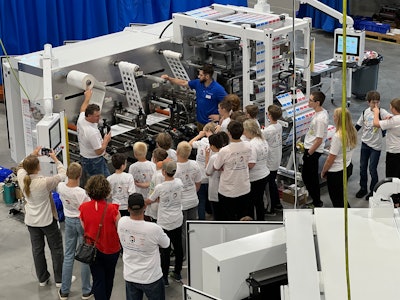 ahead of other students that haven't been exposed to it."
Wiring techniques, modeling, and assembly skills can be tough to master in a classroom, and "a lot of students don't get that," Kruse says. "They get the theory a lot of times in college, but they never get the hands-on application side of things."
These recruitment benefits come in no small numbers as students enter the workforce, explains Wendy Stromberg, Delta ModTech chief operating officer. "We are currently hosting 21 interns for the summer, and over half of those came out of robotics programs that we've supported in the past," Stromberg says. "This has been a huge boost for our engineering department."
Keeping engineering fun for the kids
Robotics education may be great for companies down the line, but for the younger kids in this camp, there's a healthy dose of fun to grow curiosity and keep them interested.
Between building catapults, taking robots for a test drive, and completing candy packaging challenges, "you can never do too much for them, and just really get them excited so that maybe they want to go into these careers in the future," says Lynda Domino, Legacy Christian Academy admissions and family relations director.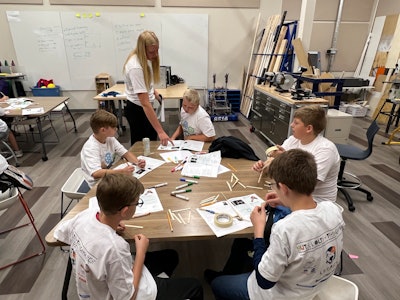 The catapults were a fan favorite among the kids, as 13-year-old attendee Tyler explains, "it was really interesting to test different ideas and how, popsicle sticks, if they break, you improvise and do it with another material."
All that fun led to some glowing recommendations. "It's all a good experience, anyways, even if you don't end up doing [manufacturing] when you're older, it's still fun to do, and you can just learn so much," says 13-year-old attendee Timothy.
Forming a robotics summer camp for younger kids
This was Delta ModTech's first foray into sponsoring a camp for younger kids, but it's far from the company's first-time supporting robotics education.
The company has supported local robotics teams in programs like FIRST for several years and has offered internship and mentorship opportunities for students gearing up to enter the industry.
Kruse had pitched a camp for younger kids a few years back, but it took form more recently after "one of the robotics teams that we sponsor had an initiative to push succession of the program down into lower and lower grades," explains Stromberg.
Delta ModTech partnered with the PMMI Foundation and Nuts, Bolts & Thingamajigs, the foundation of the Fabricators and Manufacturers Association, Intl., to organize the program's curriculum and concepts. It also worked with the PMMI U Skills Fund to match contributions for this camp and other robotics programs, which Stromberg says has been "invaluable."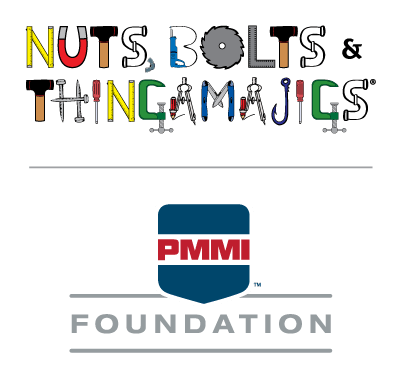 With all this support behind the camp, Kruse says it is a great chance to kickstart a lifelong passion that these kids may not have found otherwise.
Kruse suggests parents ask questions and never ignore opportunities to grow their students. "You never know who is going to be the next engineer to invent something, or the entrepreneur that creates another company out there."
Stephan Girard, PMMI senior director, workforce development, contributed to this article.
Companies in this article