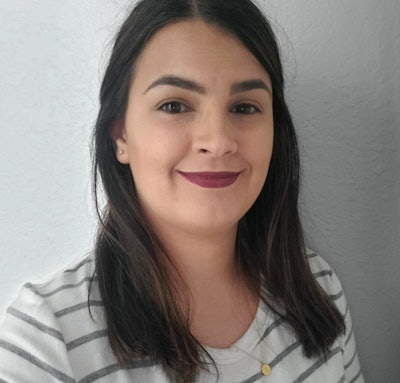 PMMI, The Association for Packaging and Processing Technologies, recently announced its fifth annual On the Rise Awards winners. Developed by PMMI's Emerging Leaders Committee, the awards recognize 10 young professionals who have demonstrated leadership potential in packaging and processing. Caitlin Eargood, service project manager for Mettler Toledo is one of the 2022 winners. Eargood helped transform the project management role into a more efficient, structured process to better support the field service team and improve the customer experience while simultaneously maintaining the required data for KPIs. She thoroughly tested the installation performance & acceptance (IPAC) sign off criteria, along with new tools for enhanced visibility, accountability, and overall customer experience. On top of being a new mother, Eargood is currently enrolled in college to obtain her master's degree having just completed PMP certification in March 2022. Eargood recently spoke with OEM magazine about her current role and career objectives.
OEM: Can you provide a brief description of what your company does?
Eargood: The Product Inspection division of Mettler Toledo is one of the leading providers within the field of automated inspection technology. The division includes the following brands: Safeline metal detection and X-ray inspection, Garvens and Hi-Speed checkweighers, and CI-Vision and PCE Track & Trace. The product inspection solutions improve manufacturers' process efficiency and help them comply with industry standards and regulations. Mettler Toledo systems ensure consistently higher product quality, helping protect both consumers as well as the reputation of manufacturers and their products and brands.
OEM: What is your role and your responsibilities at the company?
Eargood: As a service project manager, I get to work with our customers during the installation phase for their x-ray and vision systems. I schedule pre-install calls, support our field service team when they are onsite, work with internal and external stakeholders to ensure things go smoothly, mitigate risks, and create value for everyone along the way. I also am a power user for our field service team. I create and maintain SOPs, conduct user acceptance testing, make requests, ad support more than 80 end users.
OEM: During your seven years at the company, have you had the opportunity to learn different sides of the business?
Eargood: Throughout my time with Mettler Toledo, I've been able to learn so much about our service organization and watch our team grow. Because of this, I've been considered a subject matter expert on multiple areas related to our field service operations team. It's also taught me some other skills, like basic understandings of technical items. Through the SAP transition and my current role, I've had the opportunity to learn more about the sales and manufacturing sides of our business as well. My Process Improvement MBA program has also opened the doors for me to start learning about the quality side of our organization. It helps me try to be well rounded and to take care of our customers.
OEM: How do you help the company innovate?
Eargood: I like to think that I can look at a process and find ways to make improvements so things are easier for our customers and internal team. I'm not afraid to get involved and try things or ask if something can be done differently. This has led me to improving our x-ray documentation, the project management role in service, and working with other teams to streamline their processes or be a go-to for providing solutions.
OEM: What have been some obstacles you have faced in your career and how did you overcome them?
Eargood: Being in a field that has technical ties to it and having a non-technical background can be a bit of a struggle. I ask a lot of questions, utilize resources to help me bridge those gaps, and setup a support network that I can rely on to help me as things come up. A big challenge for me is being a parent, MBA student, volunteer, and full-time employee. This is one I still have to work at. The key for me has been to maintain some form of a schedule, communicate, and have some compassion for myself. Things are going to fall through the cracks, but it's how I respond and take ownership that will get me through it. I have found that maintaining a positive attitude, holding myself to a personal work standard, and being willing to do the work has helped me overcome many obstacles.
OEM: How did you make your way into the packaging industry?
Eargood: In my last year of college, I was looking for an internship with a business that I could grow with. I knew from the start that this was going to be a great company to work for and a good fit for me. I have a lot to thank Mettler Toledo for and am so grateful to be a part of this company!
OEM: What advice do you have for others who may be interested in starting a career in packaging or some aspect of the manufacturing industry?
Eargood: My advice to someone coming into the industry is to be a sponge and a team player, and to advocate for yourself. Don't limit yourself or let others limit you. There are so many people in this industry that are willing to help and pass on the knowledge that they have if you are willing to put the effort in to learn from them.
OEM: As a rising star in your organization, what's next for you?
Eargood: I'm looking forward to completing my MBA in 2023. I'd really like to grow our service project management organization and eventually move into our service management team.
OEM: Is there anything else you feel is important to your journey?
Eargood: I wouldn't be where I am if it weren't for my husband, Joshua. Thank you for pushing me and believing in me every step of the way. Thank you for taking care of our little girl when I needed to get through some big deadlines. Thank you for being my best friend.
Companies in this article