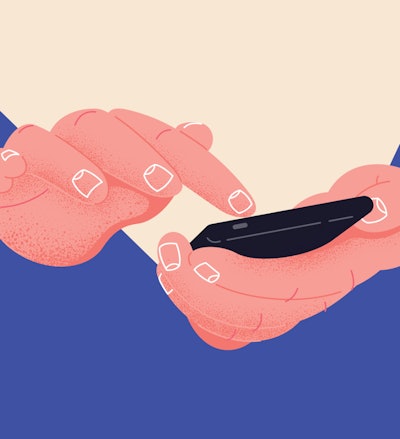 The pandemic has forced OEMs to rely on digital communications, which has caused many manufacturers to pay closer attention to their marketing and social media strategies. In a digital world, it's more important than ever to effectively communicate your brand story through social media to engage existing and new customers as well as to attract potential employees who are looking to LinkedIn, Instagram, Facebook, Twitter, YouTube, and Pinterest, to learn more about prospective companies as they consider their next career move.
More than 3.6 billion people are on social media, which is expected to increase to 4.41 billion in 2025, according to Sprout Social, a social media software company. And right now, social media users spend around 144 minutes on social media every single day.
There are many ways to participate in social media as a manufacturer and there are many platforms to engage with. Whether you already have a strong social media presence, or your company is hoping to boost its activity and engage with customers, suppliers, or the present and future workforces, these best practices will help you identify a strategy so that your company can stay consistent with its social media goals.
---
---
Social media best practices for manufacturers
1. Take advantage of social media's strengths.
One of the biggest advantages to becoming more active on social channels is the ability to reach your prospects where they already are consuming media and without email's spam blocking or regulations. There is also an immediacy with social that's difficult to achieve elsewhere, as you have direct insights into your audience's needs and message preferences in ways like no other.
2. Determine your voice, audience, and goals for your company's social media presence.
Whether you are embarking on your social media journey or wanting to improve your approach, it's important to have a discussion about your company's mission, the story you want to tell on social media, as well as who you want your audience to be. Having these conversations can help your marketing team create a strong plan for social media that provides you with the results you're looking for, according to Clare Blodgett, CEO, Clareity Marketing and Principal of The Sourced Collective. The Sourced Collective specializes in helping manufacturers find their voice and drive engagement on social media.
"Great brands are built, they're not marketed," Blodgett says. "You build a great brand by having that foundation and an understanding of who you are. Then, having a plan that you're going to consistently execute over time versus just jumping into something without structure, which is a recipe for failure. We encourage manufacturers to start with a really strong and well-articulated brand strategy and that sense of 'who we are.' So now, they have something that they can consistently communicate to their audience through social media."
While it may seem straightforward that your social media audience should be your customer, there may be other people you want to reach on social. Blodgett shares how to narrow in:
"When we engage with a manufacturer, the leadership team has one idea of what they want to see for their marketing, but the salespeople have a different idea of what they want to see, and then marketing may have a different idea, too," Blodgett says. "So, we interview each sales team member and ask them what are your clients asking you for? What are they asking from you? What do they want to see? Do they need to see a video? Do they want to see more photos of the application? They're the ones with boots on the ground so asking the sales team and doing that research will give you a deep understanding of the audience you should be speaking to."
3. Create a content calendar and schedule social media posts.
One of the most important factors in growing your social media presence and audience is consistency, Blodgett says. "Hashtags are important to use if they are specific to the people you need to reach, but the biggest audience development tool is posting to your accounts consistently."
Morrison Container Handling Solutions' marketing communications manager Allison Wagner uses a content calendar and other planning tools to make sure Morrison is always present on social media.
"We use platforms like HubSpot, which has been really helpful for us from a social media scheduling perspective," Wagner says. "It will allow you to really build out that content into a calendar. And if you put it to paper and spend two hours every couple of weeks scheduling and laying out your next two weeks of content, it allows you to maintain that presence while not actually taking up too much of your time."
4. Harness the power of video.
Morrison Container Handling Solutions has been uploading videos of their equipment running on their own floor for more than 10 years, with some of their videos amassing views near the 100,000 mark. Video content comes naturally for Morrison as it is company policy to shoot video for every single system that leaves their facility because everything they build is highly customized. The Morrison team uses a Canon DSLR camera to shoot these videos, but they also use an iPhone to take videos and edit them in Adobe Premier Pro.
"Within the past year, we are trying to post a couple of times a month, if not more, because we have such a backlog of video content," Wagner says. "We get a lot of calls from people who say they saw our equipment on YouTube and that they need something like it. Because what we do is so custom and unique, YouTube has really allowed us to showcase the array of solutions that we can provide. And it really also serves as inspiration for people to watch and discover what they could need. We see people use YouTube all the time to discover what type of packaging equipment they need. And it just makes sense to be where your customers are at."
5. Keep videos short, but informative.
The sweet spot for videos that perform well on YouTube and other social media platforms is under two minutes, according to Jon Nigbor, president of Media 272, a North American B2B video production company.
"People are willing to watch a video one to two minutes," Nigbor says. "You have to be brief while also telling your audience a lot. When you shoot video, you may end up with 10- or 15-minutes' worth of content, which you have to cut down to two minutes. You're only going to use 10% of what you capture, and that's where it may be beneficial to hire a media company to help you organize information and edit these videos to perform well. Customer success story videos are the most relevant and influential videos. If a company could get their customers to show and tell how their machines work those videos are considerably more effective than a company demonstration video."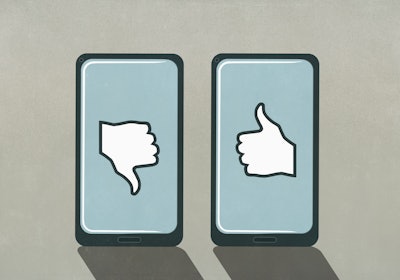 6. Don't limit your presence to "B2B" platforms.
Platforms like LinkedIn, Twitter, and Facebook are "ideal" B2B marketing platforms, whereas platforms like Pinterest and Instagram are viewed as more B2C-appropriate. For example, more than 96% of B2B marketers use LinkedIn for organic content distribution, according to Sprout Social. However, as the generational workforce shift in manufacturing occurs, OEMs will need to expand their presence to platforms such as Instagram—which has more than 1 billion active monthly users, with the largest age demographic being 18-24 years old—to reach their customers, as well as attract the incoming workforce, says Blodgett.
"Instagram allows manufacturers to tell their story visually, especially when we're dealing with products," says Kendal Marsh, a principal at The Sourced Collective. "It's not an official B2B space, but a lot of people are there. Another thing to consider is that platforms like LinkedIn have a 'nine-to-five nature,' meaning people check their LinkedIn accounts during business hours. But if you want to reach audiences around the clock, it needs to be through Facebook, Instagram, and Pinterest. And that's where you can still create connection and amplify your brand."
Dorner has found a lot of success on Instagram and Pinterest, according to Stacy Johnson, Dorner's director of marketing and strategic planning.
"We'll see comments on our Instagram posts where people tag other people and say, 'Hey, check this out,' or 'Did you know Dorner does this?'" Johnson says. "Instagram is a growing platform, and we find a lot of success in sharing more informational content, which position us as thought leaders in the industry."
7. Repurpose content and media to create organic and natural content.
Like Morrison, Dorner also has plenty of videos that they repurpose for YouTube and Instagram, which helps fill their content bucket and stay consistent on their platforms. And since Dorner is on Facebook, Twitter, Instagram, Pinterest, YouTube, and LinkedIn, the marketing team is always thinking of ways to maximize one post for several different platforms.
"It never feels like we're short for content," says Bridgette Jaeger, Dorner's digital marketing specialist. "A lot of our content is applications we shot on the floor and it comes across in a very natural and organic way, which performs very well on social media. Then, we will incorporate the videos from YouTube or our website into a blog, and then we'll put the blog out onto the social media channels, too. And while we will promote the same blog post on all of our channels, we'll change the text for each one. So, LinkedIn will have a little bit of a different message and Instagram and Facebook will have a different message than Twitter."
8. Leverage analytics and insights to find out what performs well.
Most social media platforms have built in analytics and insights that allow manufacturers to see how their posts are performing. This is a great way to see which content resonates with your audience and which types don't.
"You can do A/B testing and use the analytics and insights from your social platforms to decide, 'This is getting better impressions, but this is getting better interaction. Let's go with this type of content more often,'" says Steve Hallblade, sales and marketing director at The Sourced Collective. "And the analytics are really important. It goes beyond seeing if you got X number of clicks. It's about comparing all of your analytics and seeing what works and what doesn't."
9. Go beyond equipment content.
When you're posting to different platforms, try to diversify your content to show different aspects of your company, the services you offer, and the people you work with. While machine videos may perform well for some manufacturers, most people like to see a company's culture, people, and mission shine through in their content.
"We guide people to try to really accentuate their different features, especially when you're in an industry where you can have machinery that looks similar," Blodgett says. "Content that performs very well is not so much about just the machine, but posts that show what your company is like. People are taking into consideration so much more the culture of a company that they're going to engage with and make a major purchase from. And that kind of comes in more with the younger generations."
Considerations for social media advertising
In addition to using social media to reach followers, many marketers are focusing increasingly on advertising using social channels to share content with prospects as well.
---
---
Many manufacturers are paying to reach audiences on their social feeds to raise awareness and drive web traffic. According to Sprout Social, more than 83% of B2B marketers found social media advertising to be the second most successful form of advertising for their business just behind search engine marketing and advertising.
As your team determines where and how to focus its efforts, consider these core efforts for advertising on social media platforms.
1. Have distinct strategies for both organic and paid placements.
Creating a company Facebook or LinkedIn page and inviting others to join can be a great way to connect with customers and industry contacts. After all, these "organic" posts cost nothing but your time. That said, posting on your company's page—or even having posts on trade media company pages—won't get you in front of new prospects with much success. To reach those who have yet to know your company, you should consider using paid ads to reach prospects on their feeds.
Audience differences should also be considered when planning your content strategy. Organic posts are a great place for sharing company news, discussing industry trends, and inviting interaction from customers, while paid efforts are a better fit for demand gen activities, such as building brand awareness, driving traffic to your website, and garnering white paper downloads.
2. Consider how the ad will be served when selecting creative.
In addition to ensuring your ad meets a social platform's specs, it's also important that it reflects the "goal" that the platform will try to maximize when serving. For example, Facebook and YouTube offer serving to maximize for "awareness" or "consideration" (website visits and engagement). Creative that is focused on pure branding will align well with "awareness," while more click-worthy content, such as ads that focus on a customer pain point or a download offer, will be a better fit for "consideration."
3. Recognize that bad creative can often put a drag on serving performance.
If you're thinking of advertising on YouTube, focus on creating videos that people will want to watch through to the end. Obviously, you need prospects to watch the video so they see and receive the value you're offering. If they don't watch to the end of the video, they'll miss out on your offer or message. But just as important, in some instances, if someone clicks on your video and doesn't watch to the end, YouTube may interpret that as a bad viewer experience and will give your video less priority in search and suggested results. Many social platform algorithms operate in similar fashion, prioritizing position and/or frequency by level of ad engagement.
4. Test creative materials.
The exciting part about advertising using social media platforms is that it's easy to experiment with different visuals or video cuts, headlines, calls to action and types of placements, with many platforms even supporting easy split testing to optimize performance. Simple changes can often yield significant results.
5. Invest with an eye to achieving the best ROI.
Frequent monitoring will also help your team assess ideal duration. A common mistake those new to social media advertising may make is cutting off an ad too soon. Usually, there is an initial period where the social media platform will "learn" how the audience interacts with your ad followed by a period where it begins serving more efficiently to optimize for click throughs, view time, conversions, or reach, depending on the goal selected during set-up. You'll want to run your ad long enough to be in that sweet spot where you're maximizing performance with your spend.
6. Keep audience in mind.
One strength of social media advertising is the ability for platforms to recognize your customers with just a few pieces of data, such as name and email address or by pixel. Most advertising on social platforms will allow you to upload custom lists of customers. Beware when choosing "lookalike audiences" to these lists, as there is little control over what the platform will deem similar demographics. Tip: To confirm you're reaching who you intend to reach, don't simply run awareness campaigns. Test audience quality by viewing comments and running lead gen ads occasionally as well.
Also, talk with trade media about social audience options. Some publishers offer ways to reach their audience on social channels in ways you otherwise couldn't. As an example, OEMs can reach readers of Packaging World, Healthcare Packaging and other PMMI Media Group brands on Facebook or LinkedIn by vertical, job duty, and other criteria. Also, Packaging World routinely offers Facebook reach to show registrants in the weeks leading up to and following PACK EXPO.
7. Use caution when advertising around keywords.
Google platform ads, including YouTube, allow you to target audience based around keyword search behavior, which can be very appealing. But this option may be better suited to some businesses than others, and you need to be search engine optimization (SEO) savvy. For example, will "labeling equipment" bring in a beverage manufacturer or someone looking for a device to aid a home organization project? Will "remote automation" bring you industrial automation users, or people who just want to control their iPhone and other personal devices on the same Wi-Fi? (Hint: you'll likely get a lot of the latter.) It's easy for a beginner to waste money reaching the wrong eyes.
8. Don't let personal social media habits drive your decisions.
Many people assume LinkedIn will be a better fit for B2B ads than Facebook. After all, LinkedIn is where people go to catch up on work-related news, right? The reality: When you target ads to an identical audience on Facebook and LinkedIn, Facebook will overwhelmingly generate more clicks and shares. The reason is that most individuals spend far more time on Facebook than on LinkedIn. And to-date, Facebook has more powerful data integrations, so it does a better job at matching when given an audience list—it simply has better ability to recognize someone by email or phone number, whether company email or personal email. Always let data be your guide.
9. Don't have a mismatch between ad and landing page.
Ever click on an ad only to be taken to a landing page that seemingly has very little to do with the ad? Such ad and site incongruence will usually lead to page abandonment. To improve the pipeline experience, make sure your ads reflect the landing page's fonts, color choice, and other visuals. (Tip: If your access to graphic designers is limited, consider using no- or low-cost ad-building tools such as Canva or Visme to customize your ads.) Be sure to use similar language in the ad and on the landing page. Also, be sure not to take visitors to a crowded home page. The less friction between your ad and the landing page in terms of content promised, the greater the likelihood your site visitors will stay.
10. Don't "set it and forget it."
Social media ad campaign management is an active process, where you'll need to be monitoring spend, percentage of audience reached, ad performance by key metrics, and message frequency. It's also important to keep current with platform changes and monitoring performance trends, as ad types and specs, algorithm serving preferences and audience targeting options frequently change. Tip: If your team doesn't have time to manage social media advertising, PMMI Media Group offers Facebook and LinkedIn options where its expert staff will oversee copy development and ad management. To see this in action, visit PMMI Media Group's Product Hub under the desired brand and search by "Facebook" or "LinkedIn."